Early Android watches had the best and worst of smartwatch tropes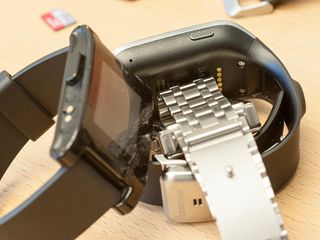 (Image credit: Android Central)
The idea of smartwatches is nothing new. We've been seeing them in pop culture for decades, from cartoons like Inspector Gadget, The Jetsons, and even The Flintstones to TV shows and movies such as Get Smart, James Bond, Dick Tracy, and so many more. Now that we live in the age where smartwatches are becoming more and more ubiquitous, these little wrist computers haven't always been so great — or small.
Early Android watches looked very different
Growing up watching cartoons, spy movies, and sci-fi shows instilled in me a love for gadgets that were more than they seemed. Smartwatches always appeared to be a crucial part of that culture. With a name like Android, it only seems fitting that it would be at the forefront of having some of the coolest watches associated with it — which turned out to be a mixed blessing.
One of the earliest watches that ran Android was 2011's Motorola MOTOACTV. This also happened to be the first smartwatch that I owned. It was big, bulky, and one of the original "chonks" available for Android users' wrists. It was positioned as a fitness device from Motorola and even brought along a social connection to users to comment, follow, get a sense of community while working out using the watch.
Now, the MOTOACTV wasn't running software that most are familiar with on smartwatches today. It actually ran a fork of Android, and navigating it was much like it was on a phone from the same era. In fact, thanks to an avid developer community, people hacked the watch to install everything from the Facebook app to a full-fledged browser.
As capable as the MOTOACTV was, it was not a watch that would appeal to a wide variety of people. As the idea of smartwatches continued to grow and the technology required for them matured, the form factor coalesced around a particular style. One of those examples was the Pebble, a beloved and beleaguered product that can be credited as kicking off many of the smartwatch trends we have today.
Released in 2013, Pebble is still one of the most successful Kickstarter campaigns in history, and the device had a lot of promise. The watch ran its own OS but worked with Android devices. It used an e-ink screen so it could be easily seen outdoors, and Pebble opted for physical buttons to serve as the navigation method.
All of the Pebble watches had simple designs, and while they weren't the most eye-catching products, they were very functional. With access to notifications from your phone, fitness metrics, custom watch faces, along with the very long battery life, these smartwatches had a considerable fan following. However, things stalled out and the company was eventually bought out by Fitbit in 2017, much to the chagrin of the loyal Pebble developer community. Ironically, with Google's impending purchase of Fitbit, the maker of Android Wear could eventually own the intellectual property for the company that kicked off the smartwatch trend.
With Pebble and Samsung Gear, things start getting weird
These days, Samsung is not only one of the largest phone makers in the Android world, but also has some of the most popular smartwatches. These days, Samsung focuses solely on its own wearable OS in Tizen, but at one time released a series of smartwatches that ran actual Android.
On the first Galaxy Gear in 2013, Samsung used a version of Android before pushing a software update to change the square metallic smartwatch to the early days of Tizen. By the time the Galaxy Gear 2 was released in 2014, Samsung was firmly set in its Tizen world. I also owned this watch and remembered thinking how cool it was going to be to have a camera on my wrist.
Of course, the camera was terrible and had very little practical use. Apps were barely a thing, and back then, there were even fewer to choose from. The watch, while relatively thin, wasn't all that comfortable, either. In 2014, Samsung apparently thought that the solution to this was to bring us the first look at a curved display, and it was on the Gear S.
Though the idea of a curved device for the wrist makes sense, this implementation was not it. It had a 2-inch display, which seems small for a phone, but it was enormous on a wrist. By the time you figure in the bezels, the internals which included a cellular radio and a micro-USB port, and a physical home button, the device grew to be 2.29" x 1.57" x 0.49". This was one of the earliest smartwatches to pack its own cellular connection for data and phone calls.
Eventually, Google was going to have to step in and try its hand at creating a legitimate wearable platform for smartwatches, and in June 2014, that's what happened. Android Wear was released and the first watches to get it were the LG G Watch, which looked a lot like the first Pebble, and surprisingly enough Samsung with the Gear Live that looked a lot like the Tizen based Gear 2 that came out a few months earlier. While this was the last device running Android Wear from Samsung, LG would be cranking out a bunch of watches in the coming months and years.
Android smartwatches finally start coming around
If there's one smartwatch I truly regret not owning, it's 2014's Moto 360. This watch broke the mold for what smartwatches were "supposed" to look like. First of all, it was round, which was normal for fashion watches but hadn't yet been attempted on the smartwatch side. The minimal case style and the way that the watchband flowed into it was a thing gadget beauty.
The watch wasn't without its faults, though; it was mired in controversy over its sensor-filled "flat tire" at the bottom of the display. Swapping bands was cumbersome and unintuitive, and the lack of long-term support for software (which has since become a Motorola problem in general) meant people couldn't take for granted this new form factor would work for more than a few years. But it was also evidence that smartwatches could be beautiful and functional at once, and that set a course for the next few years.
Soon after Motorola gave the world its round smartwatch, LG took a swipe and produced the LG G Watch R. To give LG some credit here, the display was fully round — no flat-tire. To achieve this, though, the casing was anything but minimal. Its massive lugs didn't curve at all and the overall watch, for having a round face, was long. This is from a fan of the TicWatch Pro 4G, which isn't much smaller, but it has some subtle design changes to make it more comfortable and a lot more tech in it that the G Watch R was missing.
LG continued its push into the Android smartwatches with its 2015 Watch Urbane. After its first foray into Android Wear watches in the G Watch, LG stuck with the round style watch. The Urbane, while still on the larger side of comfortable, looked a lot like a traditional watch and almost made me want to buy it. The watch was available in a silver or gold metal, swapping bands on it were straightforward and helped the watch fit into more settings.
Up until this point, the leading players in Android smartwatches were Motorola, Samsung, and LG. However, there were some solid releases from Asus with its ZenWatch in 2014 line-up. These watches had nice finishes and were available in a variety of colors. The first two versions were of the rounded rectangle style, whereas the final ZenWatch 3 went round in 2016.
Sony also entered the Android Wear game with the least creatively named SmartWatch 3 — there were prior versions, but they didn't have Android Wear. I loved my SmartWatch 3, and while its design wasn't anything inspiring, it was a great workout companion — even if it was missing the heart rate monitor — the watch was snappy and super durable. It lost its luster when Sony stopped supporting it and never upgraded it to Android Wear 2.0.
Circling back to the best
Likely the last smartwatch of the early days, heck even in recent memory, that genuinely had a fan following was the 2015 Huawei Watch — another entry into the lazily named watches group. I enjoyed this watch so much I actually bought it twice, because once I left it, there wasn't anything nearly as nice to go to. It was the first watch since the original Moto 360 to have a minimalist style, but to bring the fully-round display. The watch was well supported by Huawei and worked beautifully. It was a smartwatch without looking like one.
This look back at the early days of Android smartwatches wouldn't be complete without the smartwatch that finally got Samsung onto the path it's on now, and that is the 2015 Gear S2. It was Samsung's first round smartwatch, and not only was it round, but it also introduced the much-loved rotating bezel for navigation. The watch was fast, well-supported, and even spawned an LTE version that wasn't obscenely large.
An eye to the future
Often, early days of tech doesn't get recognized for the great, terrible, or possibly funny creations that come out of them. It generally takes a look back to really see what has transpired. While Android Wear no longer exists, since Google changed the name to Wear OS, the smartwatches that Android fans used expressed not only their personality but love for gadgets with a glimpse of the future, will forever be remembered.
I still enjoy wearing a smartwatch. Neither Wear OS or Tizen has won the battle of smartwatch platforms. So for that reason, I have resigned myself to using both options, settling on the TicWatch Pro 4G as my Google-flavored wearable and the Tizen-based Galaxy Active 2 when I feel like enjoying a smaller form-factor. I'm excited about the future of wearables now, as much as I was when the race for the wrist kicked off nearly a decade ago.
Perfectly round
Samsung Galaxy Watch Active 2
Subtly powerful
After working through some of the stranger designed smartwatches of the past, Samsung has refined its style and the Galaxy Active 2 is the result of it. The beautiful combination of glass and metal meld together perfectly. Tizen runs fast and the capacitive rotating bezel navigates it quite well. Full of fitness tracking all on a vibrant display, this watch is firmly set in the future.
Going for two
Beefy in size and tech
Though lesser known than many of the early smartwatch makers, Mobvoi has been making some very good Wear OS smartwatches for a while. The TicWatch Pro 4G is a large watch that makes great use of that space with not only a cellular radio for data and calls, but also a unique dual-layer display. This tech offers a reflective layer for excellent visibility in bright light, and goes transparent when you want to show a full-color OLED display.
Sign up for Black Friday email alerts!
Get the hottest deals available in your inbox plus news, reviews, opinion, analysis and more from the Android Central team.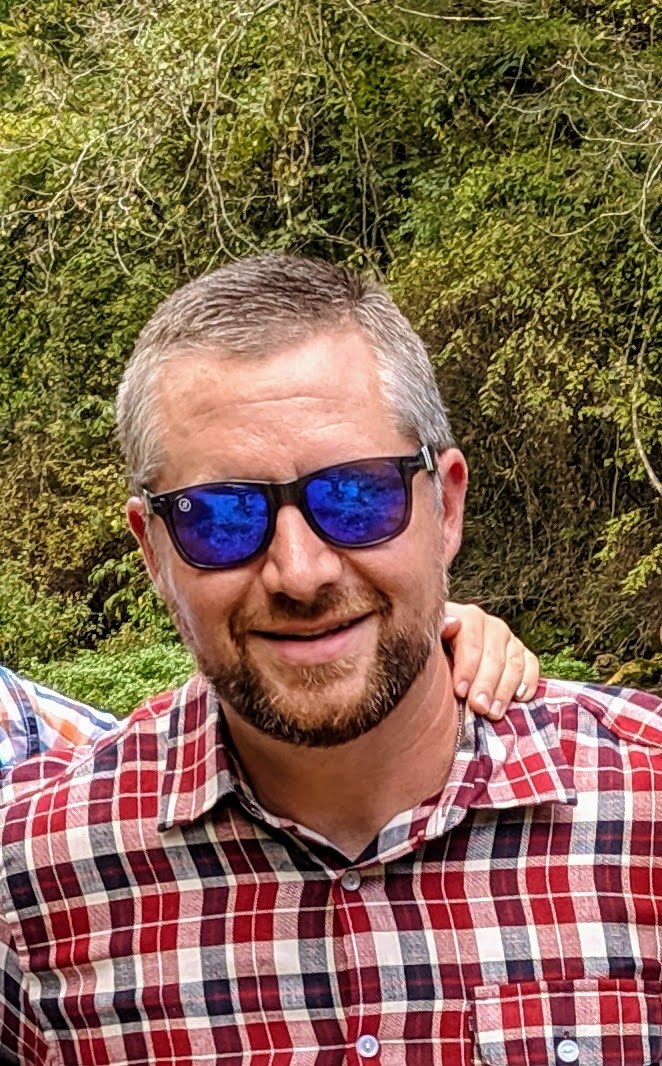 Chris Wedel is a fan of all things tech and gadgets. Living in rural Kansas with his wife and two young boys makes finding ways to get and stay online tricky. By utilizing his years of experience with the tech and mobile communications industries — success is assured. When not conquering connectivity challenges and testing new gadgets, he enjoys cruising a gravel road in his UTV with some good tunes.