Deezer's expansion plans may include a deal with Samsung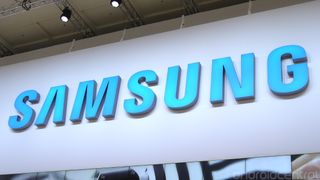 Samsung may also take a stake in the French music streaming service
Deezer isn't yet available in the U.S, but the French music streaming company has big plans for expansion which now may include entering in to a deal with Samsung. According to a report in France courtesy of Reuters, the two companies are exploring a "commercial and industrial agreement" that could also see Samsung claim a stake in Deezer.
Deezer offers a service similiar to that of Spotify and Rdio, with both a free ad-supported and paid subscription model available. The plan has been to expand to the U.S. later this year for some time, but a deal with Samsung could potentially help accelerate this, and build upon the 12 million subscribers Deezer already boasts.
Presumably any possible deal would see Deezer come pre-installed on Samsung devices, possibly even with some included premium subscription time. We'll have to wait and see how it all pans out.
Source: Reuters
Hi Posted via Android Central App

Can't see anything Deezer does that's special, so why should consumers care? Posted via Android Central App

No thanks. I do not mind removable bloat, but this kind of thing really isn't needed. Then again, none of it is really needed. I guess I will leave it at, no thanks.

Does anyone else think the amount of music services is getting a little of control? Soon every single phone will have its own service! Not that options and competition isn't a good thing, but it seems like a new one each week Posted via Android Central App

I agree, you don't really need more than one or maybe two because most have almost all the music you'll ever need anyway! Plus if the one already installed on your phone is not one you would use it's just a waste of space. I don't think these kind of deals are a good idea as while it gives companies advertising and gains them some subscribers/customers it will also irritate many more people. Posted via Android Central App on my Motorola XT890 RAZR i

Slacker radio. .... Posted via Android Central App

I agree. Personally, I just stick to the Radio.com app, Stitcher, and TuneIn Radio, and of course AmazonMP3. I don't feel it is necessary to pay a monthly fee to stream over my phone. Posted using Android Central App on my Samsung Galaxy S4 T-Mobile

It is a bit much with all the options at this point. I'm surprised Samsung isn't going BIG and buying something like the Beats Music one so they can throw it in HTC's face or a deal with the big boys like Pandora or Spotify. Posted via G2 + Nova
Android Central Newsletter
Get the best of Android Central in in your inbox, every day!
Thank you for signing up to Android Central. You will receive a verification email shortly.
There was a problem. Please refresh the page and try again.