On one hand, we're really happy to see an updated Chromebox become more widely available. The Acer Chromebox CXI5 has a plethora of ports, including HDMI 2.1 and DisplayPort. It can also be configured with plenty of RAM and storage to become your everyday computer. But even with the ability to mount it to the back of your monitor with the included VESA adapter, the lower-end models are fairly limited in what they can do.
Pros
+

Ports for (almost) everything you would need

+

Includes VESA mount adapter to declutter

+

Affordable

+

RAM and storage is user-upgradeable
Cons
-

You'll need to provide your own monitor, keyboard, and mouse

-

Not every configuration is readily available
Why you can trust Android Central Our expert reviewers spend hours testing and comparing products and services so you can choose the best for you. Find out more about how we test.
When you think about ChromeOS, there's a good chance that the first thing to come to mind are the best Chromebooks. There's a pretty obvious reason for that, as Chromebooks are simply more popular, whereas a desktop ChromeOS device doesn't quite fill the void in the same way. That being said, Chromeboxes have been around for years, and Acer decided to introduce an upgraded model.
Acer Chromebox CXI5: Price and availability
Acer announced the Chromebox CXI5 back at CES 2023, alongside the Add-In-One and other ChromeOS devices. There are a total of five different configurations for the Chromebox CXI5, starting with the Intel Celeron 7305 model paired with 4GB of RAM and 32GB of flash storage priced at $329. At the top end of the range, you'll find an Intel Core i7-1270P SoC along with 16GB of RAM and 256GB of storage for $899.
All five models of the Chromebox CXI5 have been released through different retailers, but only the i3-1215U and Celeron 7305 models are currently in stock.
Acer Chromebox CXI5: Design and ports
There are a lot of questions about whether a Chromebox is worth the purchase, considering that you can get pretty much the same experience with a Chromebook. But that doesn't mean that I just tossed the CXI5 in a box, as there are a couple of tricks up this Chromebox's sleeve that have earned it a place on my desk.
For one, the CXI5 includes so many different ports that there's a pretty good chance that you won't have to worry about getting a USB hub or pairing it with a docking station. Acer packed a total of three display inputs, including dual HDMI 2.1 ports and one traditional DisplayPort option.
But the fun doesn't stop there, as you'll also find an Ethernet jack, dual USB-A ports, and even a USB-C port on the back. Moving to the front, you're greeted with a 3.5mm audio combo jack, dual USB-A ports, a single USB-C port, and a microSD card slot.
Aside from that, the other compelling reason to consider the CXI5 is the fact that Acer includes a VESA mount adapter in the box. This lets you attach it right to the back of some of the best monitors for Chromebooks. If this sounds a bit familiar, that's because we've seen other Chromebox models offer the same functionality, such as the ASUS Chromebox 4.
While the included VESA mount is a nice touch, there's actually another included option that you have. In the box, you'll also find a vertical stand that attaches to the "bottom" of the Chromebox CXI5. So all-in-all, you actually have three different orientations to choose from when it comes to finding the right spot on your desk.
Acer Chromebox CXI5: Power and performance
The Chromebox CXI5 featured in this review is powered by the 12th Gen Intel Core i3-1215U chip with 8GB of RAM and 128GB of flash storage. This isn't the most powerful Chromebox CXI5 configuration available, but it's also not the entry-level model.
Rather unsurprisingly, the CXI5 has managed to keep up with most of the work that I've been doing on it. There have been a few times where it would stutter, especially if I ended up down a rabbit hole with a bunch of tabs open across multiple windows. It's a bad habit that can even bring my PC or MacBook Pro to its knees, so I don't really fault the CXI5 here.
The CXI5 was even able to handle me installing Linux so I could enjoy the full version of my favorite writing app, Obsidian. Obviously, this won't matter to some, and depending on what model you get, you'll need to pay closer attention to how much storage is left. But that's really the case with a lot of different ChromeOS devices, with the exception of something like the Framework Laptop Chromebook.
I was also rather impressed by the fact that the CXI5 manages to handle my 49-inch OLED monitor with ease. This hasn't been without some frustrations, as it seems that even with HDMI 2.1, the only way to get the full 5120 x 1440 resolution is to use a DisplayPort cable. But even with using a micro-HDMI to HDMI cable, the CXI5 looks quite good with its 3840 x 1080 resolution at 120Hz.
This version of the CXI5 specifically excels for those who just want a desktop computer for checking emails, browsing the web, or playing a few games. Even still, unless you get the Core i5 or Core i7 models, you won't be able to play Steam games natively, but you still have the Play Store or cloud gaming services to rely on.
Acer Chromebox CXI5: We need wider availability
On one hand, the market for the best Chromebox isn't very saturated, with only Acer and ASUS offering updated models. And even then, the CXI5 can technically be considered outdated now that Intel's 13th Gen chips are in various Chromebooks and other computing devices.
But the bigger problem, at least from my point of view, is the limited availability across the entire Chromebox CXI5 lineup. While three out of the five versions can be picked up from Newegg, you won't find the more "enticing" models anywhere. That means if you want either the Core i5 or Core i7 versions, you're going to be out of luck.
This isn't anything out of the norm, which is part of the problem, as a company will announce devices with plenty of options, but not all models are available. There's also an argument to be made about these coming to more retailers, but I'm not sure if the CXI5 will show up at Amazon or Best Buy anytime soon.
Acer Chromebox CXI5: The competition
Acer wasn't the only company to launch a new Chromebox in 2023, as ASUS did the same with its Chromebox 5. It's also powered by Intel's 12th Gen series of processors and even includes a VESA mount. But the Chromebox 5 has the added benefit of featuring a built-in wireless charger on the top, along with a dedicated Thunderbolt 4 port. On top of that, you can actually pick one of these up from Amazon and enjoy Prime's 2-day shipping.
If you want to stick with a ChromeOS device, then you'll probably want to check out one of the best Chromebooks. Acer's own Chromebook Spin 714 (2023) retails for $699 but is powered by Intel's 13th Gen Core i5-1335U. You won't need to worry about finding a display, keyboard, and mouse, but you can plug it into a docking station and use it as a "desktop" if you want.
For those wanting a desktop computer with a small profile, there has been an influx of mini PCs like the Xulu XR1 Max. This uses Windows 11, has plenty of different ports, and you can even upgrade the RAM to 64GB and storage up to 2TB.
Acer Chromebox CXI5: Should you buy it?
You should buy this if...
You're looking to use a Chromebox as a desktop computer.
You don't want to just use a Chromebook paired with a docking station.
You shouldn't buy this if...
You need a computer that needs more graphical power.
You need more RAM and storage.
There's really a lot to like about the Acer Chromebox CXI5, especially if you want a desktop computer powered by ChromeOS. I'm still holding out hope that we see the CXI5 become more readily available, as not everyone knows (or wants) to head to Newegg for their purchases.
Even with many Chromebooks arguably offering better value than Chromeboxes, there's still a place in the market for these. If you're just looking for a mini-PC powered by ChromeOS, then the Chromebox CXI5 should definitely be on your radar.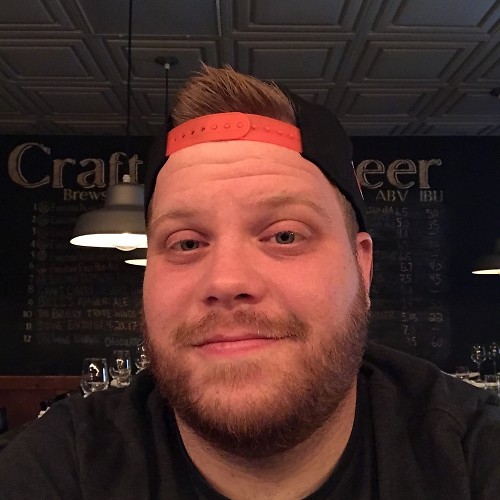 Senior Editor - Chromebooks, tablets, and wearables
Andrew Myrick is a Senior Editor at Android Central. He enjoys everything to do with technology, including tablets, smartphones, and everything in between. Perhaps his favorite past-time is collecting different headphones, even if they all end up in the same drawer.