Chris's most-used apps of 2011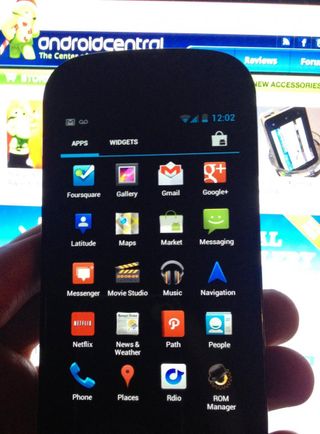 While I spend a lot of time checking apps out so that I may share them with you all, friends and family and just generally know what I'm talking about it, fact is -- I rarely stray away from my main ones. I'm a creature of habit, and once I find something I like I find it hard to move on to something else. My main apps of choice may interest you though, and if that is the case -- jump on past the break to see what I use most often.
1. Tweakdeck
It's really not all that often that I break away from my computer in order to stop using the desktop version of Tweetdeck but when I do -- I keep it in the family in a way. Rather then using Tweetdeck's official version of mobile client, I make use of Tweakdeck which has been tweaked up by Paul O'Brien
2. Dropbox
A lot of my life depends on the cloud, I store pics, documents, videos and music there. I'm a bit of a nut when it comes to having things backed up, given the amount of personal items I've lost over the years thanks to hard drive failures, SD Card failures and just hardware failures in general so backing things up to Dropbox has become a habit for me now, and having the comfort of being able to grab files from there when I need them is important.
3. Gmail
Take the best email client out there, create a mobile version of it and you get the best mobile email client. Nuff' said about GMail -- go get it.
4. Rdio
Yeah, Google Music is nice -- but I'm already paying $10/mnth for Rdio anyway and given that it really requires nothing on my part except for opening it up, and searching for what I want to listen to it -- I'm all in.
5. Evernote
If my head wasn't attached to my body I'd likely forget it somewhere and that's not a good thing. However, Evernote keeps me in line. For things I need to remember or keep track of -- be it links, notes or even audio reminders Evernote is there for me.
6. Netflix
I like to be entertained. Despite the subpar selection due to big media having their heads in the sand when it comes to offering Canadians compelling content, Netflix still manages to make it happen for me. I appreciate that, and as such -- they get my money and to stay on all my devices.
7. 1Password Reader
These days, keeping "easy-to-remember" passwords just isn't an option. In an effort to keep thing more secure I make use of 1Password -- problem with that though is, I can never remember my passwords. Luckily, 1Password offers a mobile client as well so that any passwords I created, can be viewed and accessed on my Android device.
8. Root Explorer
I like to tinker and poke around my devices, even if that means I'll end up trashing them for a short period of time until I figure out what I broke. One 'enabler app' as I like to call them is Root Explorer. If you have root, it allows access to all sorts of internal files and that makes it a must-have in my tool box.
9. ROM Manager
If you're not familiar with ROM Manager, you should be. Making backups, flashing new ROMs and having one central location to do it all from makes life easy for those of us who are rooted.
10. SwiftKey X Keyboard
I'm a guy, I have big hands and some keyboards just don't cut it for me. One that does though, is SwiftKey X -- no, it doesn't magically shrink my hands or anything like that but it does have a habit of knowing what I'm trying to say. For that reason alone, it's worth the buy in cost.
Get the Android Central Newsletter
Instant access to breaking news, the hottest reviews, great deals and helpful tips.