Call of Duty: Modern Warfare for PlayStation 4: Everything you need to know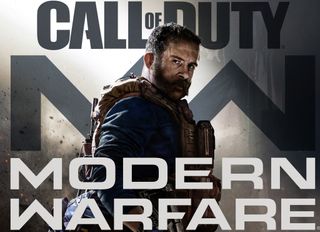 Call of Duty: Modern Warfare is a gaming institution. The original single-player story and the multiplayer experience was a masterclass in how to make a first-person shooter and now Activision is hoping it can make lightning strike twice.
Rebooted classic
Call of Duty: Modern Warfare
Make the old new again.
Infinity Ward has gone back to the beginning of the Modern Warfare series, but hey aren't doing a remake. This new game will have a completely new single-player storyline with some of the original characters. It's a reboot rather than a remake
Other articles you may want to see
What is Call of Duty: Modern Warfare?
Back in 2007, Call of Duty was the cream of the FPS crop, but the games focused on World War II. While that offered some excellent multiplayer fun, the storylines became a little slow and eventually became stale. Modern Warfare, developed by Infinity Ward and published by Activision, was the first game to push the franchise forward into the modern era with all that entails — advanced weaponry, drones, and tanks were prevalent.
What really set the game apart though was the single-player campaign. It wasn't just an afterthought, it was a fully realized story and a pretty damning indictment of the War on Terror that was happening at the time. The story had some seriously shocking moments, but it also introduced us to some pretty memorable characters, such as Captain Price.
Of course, the multiplayer was darn good, too. The smoothness of the multiplayer, the inclusion of new weapons with laser scopes, and killstreaks that became a signature part of the Call of Duty franchise, all fused together to make the OG Modern Warfare a multiplayer masterpiece.
Is this a sequel?
No, not really. Both Modern Warfare 2 and 3 were direct sequels. This is more of a reboot. Featuring some of the same characters — like the aforementioned Captain Price. This story is an even darker retelling of the Modern Warfare mythos.
This makes a lot of sense. War is and always has been a morally gray place to be, and if you want to make a game based on the current theater of war, you need to get your hands dirty. In fact, Price says it in the trailer; "We get dirty, so the world stays clean." This moral ambiguity is going to be a theme all the way through the game, as you get to see the game through different perspectives.
What kind of gameplay does it have?
Modern Warfare is separated into three distinct sections; Solo Campaign, Multiplayer, and Co-Op. Each mode offers something different for gamers and each is a challenge in its own right.
Solo campaign
The solo campaign contains a set of story missions about a rogue Russian general using chemical weapons. You play several characters in the story that unwinds like the plot of a good action movie.
The action is much like you expect, with huge set pieces, stealth missions, and plenty of cutscenes. It's a lot of fun though and is worth your time before you start playing with your friends.
Multiplayer
As you would expect from a Call of Duty game the multiplayer is a huge part of the fun. The game has a host of different game modes, some old like Deathmatch and Domination, and some new, like Ground War.
Each mode offers something unique, especially Ground War. With 50 players on each team, it becomes a grand melee with huge maps and massive player-on-player battles. It's a lot of fun to play and allows all types of players to try out their best tricks. From snipers to shotguns, there is something for everyone.
Spec Ops
Spec Ops is for those of us who like close-knit squad play. Playing Spec Ops requires you and your teammates to have an open dialogue at all times, moving as a unit to achieve your goals. It's a lot of fun.
One Spec Ops map requires you to stealth through an airport onto a plane, fight your way through the plane, grab a nuclear bomb, then fight your way to the extraction point. It's hard, fast-paced, and extremely fun to do with three friends.
What kind of Multiplayer maps will there be?
The game centers around Russian interference in the Middle East, with terrorist attacks happening in European cities. The multiplayer maps are much like the story maps, with Middle Eastern influences — insurgent caves, small villages, and encampments — as well as larger metropolitan areas, like London.
The maps all tend to be well-balanced with plenty of pinch points, long lanes for sniping, and areas for getting up close and personal. The maps for Gunfight — the 2v2 gameplay mode — are tight and frantic, while the ground war maps are expansive and have room for everyone.
Will there be a Zombies Mode?
In a recent interview with PlayStation Lifestyle, Campaign Gameplay Director Jacob Minkoff said: "We're trying to create an authentic, realistic feeling world. We don't have the flexibility to do something like put zombies in the game."
He goes on to say that zombies "would compromise the feeling of playing in a world that feels realistic and authentic and relative to today's conflicts and things we face."
So no, we aren't going to get zombies this time around. That's always been kind of a Treyarch thing anyway — Treyarch is the developer who makes the non-Modern Warfare Call of Duty games — so I wasn't really expecting to see them in this game.
What game modes are there then?
We know that there will be a single-player campaign, a co-op campaign, and a multiplayer mode, but there are a lot of modes in each section too. Most of the game modes are centered around the multiplayer section and the list is pretty extensive:
Team Deathmatch
Team Deathmatch (realism)
Domination
Night Vision Goggles
Night Vision Goggles (realism)
Gunfight
Gun Game
Cyber Attack
Headquarters
Ground war
Search and Destroy
Free-for-all
The realism modes are essentially the same as the normal modes, they just remove the minimap and up the damage slightly. This makes you a little easier to kill but does make the game tenser.
Will Call of Duty: Modern Warfare 2019 have a season pass?
Unlike past Call of Duty titles, Call of Duty: Modern Warfare eliminates the season pass. This is a similar move to what we've seen from games like Battlefield V and Star Wars Battlefront II. Instead of fragmenting the player base, everyone gets access to all future content.
Infinity Ward Creative Director Patrick Kelly said the following when discussing the changes.
Hopefully, Activision will continue this policy for future Call of Duty installments.
Does Call of Duty: Modern Warfare 2019 have microtransactions?
Call of Duty: Modern Warfare will eventually feature microtransactions. As in past games, Call of Duty Points can be purchased for currency and used to buy numerous cosmetic items. It's unclear how aggressive they'll be in terms of "pay to win," but with loot boxes under the regulatory scope right now, hopefully they won't be too bad. Expect them a few weeks after launch.
Does Call of Duty: Modern Warfare 2019 have cross-play?
For the first time in the franchise's history, Call of Duty: Modern Warfare will feature cross-play across PC and consoles. For example, Xbox One players will be able to play with PC players, and vice versa. Kelly said that this move should help unify the community. It'll give the game a healthy player base from the start, which should reduce matchmaking times because it'll be easier to find players.
While Xbox One to PlayStation (PS4) cross-play is welcomed, console to PC cross-play presents its own set of challenges. A keyboard and mouse offer much more precision than a controller, and many gamers may not be comfortable facing off against those who use the setup because Call of Duty: Modern Warfare is a competitive experience. The servers will always try their best to match your controller type unless you are in a group with mixed controllers, then it will place with other groups doing the same thing.
When and where can I get it?
Call of Duty: Modern Warfare is available to play on Oct. 25, 2019 on Xbox One, PlayStation 4, and PC.
Rebooted classic
Call of Duty: Modern Warfare
Make the old new again.
Infinity Ward has gone back to the beginning of the Modern Warfare series, but hey aren't doing a remake. This new game will have a completely new single-player storyline with some of the original characters. It's a reboot rather than a remake
Sign up for Black Friday email alerts!
Get the hottest deals available in your inbox plus news, reviews, opinion, analysis and more from the Android Central team.
Since the days of the HTC Hero James has had two or three Android phones stuffed into pockets. James is always on hand to offer advice on phones, apps and most recently, PlayStation, especially VR, It's now something of an obsession. Find him @keridel wherever Media Socials itself.