AT&T lighting up new LTE markets on April 8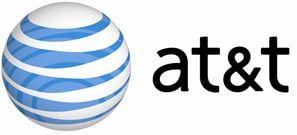 AT&T this morning announced that Bloomington and Muncie, Ind., and Bryan-College Station, Texas, will see LTE data starting this Sunday, April 8. It's part of a 12-market expansion that also includes Cleveland, Akron and Canton, Ohio; Lafayette, Ind.; Baton Rouge and New Orleans; St. Louis; and Staten Island, N.Y.
Current Android AT&T devices that can take advantage of AT&T's LTE data are the Samsung Galaxy Note, Samsung Galaxy S II Skyrocket, LG Nitro HD, HTC Vivid and Pantech Burst. AT&T also has the new HTC One X coming with LTE. No release date has been announced, but Best Buy in a recent e-mail to customers suggested early May.
Source: AT&T (opens in new tab)
How could they skip over Cincinnati while doing the other Ohio cities? ....smdh.

This is good news for all my friends here in College Station that are on AT&T. It almost makes me consider switching to AT&T. . . almost.

Perfect timing. Getting ready to upgrade to an LTE phone of some kind in a month or two. :) Enough time for AT&T to get the bugs out. TD

Still no LTE for Memphis, TN!

A city of 1.5 million people and we still don't have LTE. Smfh..

Karma for booing Santa. :) TD

Was in College Station for some Aggie baseball over the weekend and my Skyrocket was flying with LTE. Loved it.

Thanks for taking care of New Orleans... even though I feel CTIA next month is probably the main reason

The more speed you have the more they're going to "Throttle" you.

New Orleans has had LTE since before the Galaxy Note came out, but it's been unreliable. When it's working, it's super fast. It wasn't great during the Final Four; they better improve it drastically before they start publicizing it. The difference between what they now call 4G and 4GLTE is vast compared to the difference between the old 3G and the new 4G. With Jazz Fest coming up, the network is likely to be strained just as much as during the Final Four.
Android Central Newsletter
Thank you for signing up to Android Central. You will receive a verification email shortly.
There was a problem. Please refresh the page and try again.