Best legal add-ons for Kodi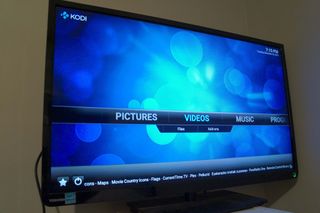 Update June 2017: Added info on the Plex add-on for Kodi.
Kodi is one of the easiest ways to cut the cord and say adios to your monthly cable bill. Formerly XMBC, Kodi is a front end that streams media. It's also super easy to install on just about anything that runs Android. Even if it's Android in name only, like Fire OS on the Amazon Fire TV stick. If it can install and run Android apps, you can install Kodi.
Installing Kodi is only the first step, though. A media streamer doesn't do much without media to stream. Setting up your own storage space and connecting it to your Kodi install is easy, but there's a whole internet out there filled with media to stream. You just have to know where to start.
Advertisement
YouTube
Why you can trust Android Central Our expert reviewers spend hours testing and comparing products and services so you can choose the best for you. Find out more about how we test.
Of course, YouTube is on our best list. YouTube is a free service where anyone can upload media. That means some of it is the worst media you can imagine, but there are also plenty of gems you can stream to your TV using the YouTube Addon. And installing it is simple.
Open the settings and click the icon labeled Add-ons.
Depending on the version of Kodi you're running, you'll see an icon that says Install from repository or Get add-ons. Click it.
Choose the Kodi Add-on repository
Under Video Add-ons you'll see YouTube listed. Click it to install.
Twitch
I love Twitch. I don't know why, but watching interesting people stream interesting games or other non-gaming content is almost as fun as playing them. And the Twitch add-on for Kodi is a great way to watch them.
It's easy to navigate and use, even with a remote if you don't have a keyboard. It also supports your account login and you can chat and spam Kappa just like you can from a PC. Though you might want a keyboard for that. But seriously, check out Paul and the gang from Windows Central on Twitch and tell them kappa sent you!
Installing Twitch is done the same way as the YouTube add-on above. Just search "Twitch" instead of "YouTube."
The master list
Instead of writing out hundreds of great add-ons through the official Kodi repository, I'll direct you to the master list. You'll find names you know like Hulu and Netflix as well as networks and programming you have never heard of. Every one of these add-ons is also 100% legal and above the board — nobody from your ISP is going to be sending you a nastygram.
You'll install any of them the same way, right through the settings app on your Kodi box.
Our next three add-ons either aren't listed in the official Kodi repository or are updated so often it's better to get them from another source that's quicker to add the new content. We'll be using SuperRepo to install them.
SuperRepo has tons of add-ons for Kodi. Some, like these, are completely on the level. Others fall into that gray murky area where ownership and copyright aren't clear. That means you need to be careful and not just install every add-on that catches your eye if you want to comply with rules and laws.
And you really should comply with laws. Following even stupid laws you hate is a great way to stay out of trouble. But if you do dive in where words like legal don't apply, use a VPN. Comcast or Time Warner or whoever you get your internet from is watching you.
To install the SuperRepo repository:
In the System category, open the File Manager.
Click the Add source icon.
Click the list (it might say "none") to open a text box where you can add a new source.
Type http://srp.nu in the text box, and give it the name SuperRepo. Click Done.
Now you'll see Super Repo in your file manager. The files you see will all install an add-on just by clicking on them.
USTVNow
This is the first one to find in your new SuperRepo source. USTVNow is an online version of the cable channels you'll find through your cable company. CNN, NBC, Cartoon Network and a ton more are available and you'll always be able to find something to watch. You'll also find USTVNow in the official Kodi repository, but for faster updates and all-around better service, we recommend using the SuperRepo source.
USTVNow (the name is a clue) is for people in the U.S. only and requires an account. You can set that up, as well as stream to your computer, at USTVNow.com.
FilmOn TV
FilmOn TV is a service that offers both free and premium content. Good, current content. Whether you're looking for UFC matches, catch up on your favorite cable show or watch a-list movies you'll find them at FilmOn TV. You can also watch over 600 live TV channels or set up a recording to watch a show at your leisure. Paired with USTVNow, FilmON TV makes cord-cutting easy.
You will need to set up an account at FilmOn.com.
Dbmc (Dropbox)
Dbmc isn't a full Dropbox client. It's a way to view or listen to stuff in your Dropbox. You can be boring and productive while looking at TPS reports or you can watch any video you have collected and uploaded into Dropbox. It's also a great way to build a slideshow of your photos on the big screen.
Dbmc is also available through the official Kodi repository, but we've found the SuperRepo version to be quicker on the updates.
Of course, you need a Dropbox account.
Plex for Kodi
Plex is often viewed as a Kodi competitor, offering a great way to organize and watch your favorite content whenever and however you please with apps available for nearly all your devices (opens in new tab). If you want the conveniences of a Plex Media Server but if you're already quite comfortable using Kodi's interface as your ultimate home theater media center you can combine the two services.
Plex Pass subscribers are able to preview a custom Plex add-on for Kodi (opens in new tab) that allows you enjoy all the features and customization that Kodi provides with the convenience and simplicity of using Plex to organize all your media. It truly is the best of both worlds.
Learn more at Plex.tv (opens in new tab)
What are your favorite Kodi add-ons?
If you're using Kodi and have a favorite of your own that's not on our list, shout out in the comments so everyone can check it out!
Android Central Newsletter
Get instant access to breaking news, the hottest reviews, great deals and helpful tips
Senior Editor — Google Ecosystem
Jerry is an amateur woodworker and struggling shade tree mechanic. There's nothing he can't take apart, but many things he can't reassemble. You'll find him writing and speaking his loud opinion on Android Central and occasionally on Twitter.
Yeah that's why people download it. For all those legal add-ons. That's the ticket!

Agreed. If people want to stream legal content, they would just go to Netflix or Hulu

And watch live TV how? I don't pirate content through Kodi. That's silly. If I want to steal a movie I would go find a full resolution copy of the DVD screener from any of thousands of sites that host them and only download it once to keep it forever. But if I want to watch CBS or Discovery Channel live, I have Kodi to do that.

Actually, that is why I bought a Kodi box. My old WDTV box started to go, and I wanted a replacement. For me, the major wins of Kodi are (a) subtitles, and (b) Youtube. I've got a ton of older TV shows, and finding synced subtitles used to be a pain; with Kodi, I can search for a subtitle while watching; that's a major benefit. The YouTube addon is nice too (when it works :-). I got one of those Chinese boxes with 1,000+ addons, 99% of which were crap. I scrubbed it and downloaded a clean Kodi build off of the Play Store and never looked back.

So you pirated a bunch of shows and now you wanted legal subtitles? Or did I read that wrong?

Anyone who has setup a HTPC and ripped tons of their legally purchased videos knows the pain of being 25 minutes into a mostly English movie just to realize the Russian "forced" subtitles weren't burned in and are missing.

Kodi has changed TV/Cable forever. I'm going on 3 years with it and have basic cable now but looking forward to getting rid of it
this year! Thank you Kodi!

Yah, article would have been useful if it was "use illegal stuff without getting caught on kodi"

I can't wait for all those people using Amazon fire sticks with kodi on them to start getting letters saying they are being sued for watching movies illegally.
hahahahahaha!!!!!!!!

What makes you think that will happen?

Why would that give you pleasure?

That's pretty sad you're so excited about something that apparent has nothing to do with you and has no impact at all on your life. Glad you're easily amused though.

The HDHomerun add-on is my favorite. The add-on is not as up to date as the actual app, but works very well with all the extra features provided by Kodi like deinterlacing options.

Is there any other add-ons that you would recommend preferably for horror movies

Install the Exodus add-on. Look in Genre - Horror. I'm a horror head and it has quite the selection. YouTube some vids on configuring Exodus to get the most out of it, like remove crap providers and add in the ability to click a movie, wait a few seconds and it runs without having to choose a provider. Sweet stuff...

I'll stick to the allegedly illegal add-ons. I can watch YouTube or USTVNow on my laptop.

You're not gonna get hemmed up for streaming content ya dunces. Downloading and also sharing, sure.

that is what I also thought..

That's my understanding as well. Someone correct me if I'm wrong, but the way I understand how the anti-piracy systems work is by monitoring the trackers to see which IP addresses are downloading or seeding and then passing that info back to the ISP that owns that address so they can send the subscriber a nastygram. Even if an ISP is monitoring trackers in-house, it's only going to see the IP addresses because they must be publicly visible in order for BT to function. However, streams of live channels aren't associated with trackers, so there's no way to easily compile a list of users who are watching. In order to track those, the ISP would need to have an exhaustive list of every IP that's offering a stream and then watch every one of its customers to see who's connecting to them. Does that sound about right?

Jerry - Good article. Now, if you can provide some information on a VPN which is reliable to use on nvidia shield that will be awesome. I am using Opera VPN but not able to find any better alternative to it.

This. I want a vpn solution too but which could be used from any device. Ios /Android/ Xbox/ my router etc. Can you do an article on VPNs so I know which one to buy. There's always deal in Windows central ads lol.

Vpn unlimited is good for Nvidia Shield

This is a silly article who gets Kodi for legal addons you can have on your Xbox or any other machine..

I was not very thrilled with the official Kodi addon for Youtube. I'd rather setup a menu option to open Youtube.com/TV in a Chrome kiosk. Much nicer UI.

If you want to watch Live TV, which is FASTER THAN ANY THING right now. Download Mobdro...by far the best for live tv. Alot of people dont know about it. No more missed Boxing or UFC fights

Mobdro just buffers and buffers no matter what device I'm on

Come on man, the fewer people knows about it, the better it is, i enjoy Mobdro but I don't tell people about it just to prevent it being mainstream, cause once it gets mainstream they will track it down.

Yeah that's right! Tell everyone about mobdro then it can get taken down. Good job lad!!

It's useless anyway , which is sad ( buffering all the time, it's more driving me crazy than it is fun watching ), so nothing lost then. Any better recommendations ? legal or illegal streams, i don't care, paying money i don't care, too. But NO buffering!!! ( have lightspeed internet with low pingeling at hand , this no problem)

can i stream it over the moto insta share mod, too. ? This would be so nice, but 320 Euros for this mod in germany. But man, this is it, perfect for holiday. Screw apple or Samsung, little schoolboys vs the power of levono Moto

Thanks AC for this article. I think for all the cynics AC is mentioning all of the legal add-ons for Kodi as a way to get people like me who never heard of Kodi familiar with it. I don't think it would go well for AC if they wrote an article about all of the awesome illegal add-ons for Kodi. I learn alot here at AC inspite of having to sift through all of the know-it-all comments to read a few good ones.

I mean, really, they're just mentioning it for SEO (Search Engine Optimization). That's why they mention "Ultimate guide to this" or "Here's the fix" to something, they want people to google it, see this, see some click baity titles, and realize the article is just fluff.

Can an add on be illegal?

I see what you're saying. But if the code bypasses encryption methods, the code itself could be illegal. As they tried to do with VLC and HandBrake or whatever the DVD ripping guy originally used.

Just how legal is ustvnow? https://cordcutting.com/review-of-ustv-now/

If they've signed distribution deals with the cable channels, they're legal. If they haven't, then they aren't. They've been around for years, so, if they were pirating content, you'd think someone would've acted against them by now.

They make legal addons for Kodi?
Who knew ?

Misconceptions like this are why the Kodi team doesn't like those box makers.

I'd rather stick to illegal stuff. I have no problem stealing from thefts.

A thief and a murderer of the English language.

I think the SouthPark plugin is legal. Their team wouldn't put up plugins that aren't legal as they're trying to clean up their piracy image. I see it right in their official repos.

It is pulling from the southparkstudios site, but since they don't show the commercials...

Can Kodi be installed on the Asus Chromebit?

Where do I find this master list??
Android Central Newsletter
Get instant access to breaking news, the hottest reviews, great deals and helpful tips
Thank you for signing up to Android Central. You will receive a verification email shortly.
There was a problem. Please refresh the page and try again.