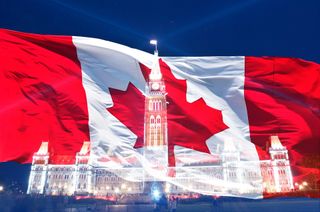 (Image credit: Pixabay)
Looking to sign up for one of the best VPN for Canada but don't exactly know where to begin? Canada is known for having many of the world's strictest security and privacy laws, such as being able to keep personal information for several months and send data to foreign governments through the Five Eyes Alliance.
Although the Canadian government's aim may be to clamp down on issues such as cybercrime and terrorism, some could argue that such laws violate people's fundamental right to privacy. By using a virtual private network (VPN), Canadians are able to browse the web anonymously and securely.
But privacy aside, there are many other benefits of using a VPN. You can unblock geo-restricted content and platforms, stop internet service providers (ISPs) from intentionally slowing your Wi-Fi connection, shop around for the best deals and improve gaming performance among many other benefits.
The vast majority of premium VPN providers have set up server networks across Canada, but given that there's so much choice out there, it's pretty difficult to choose the best one for you. To help, we've rounded up the best VPNs for Canadians.
1. ExpressVPN - The best VPN for Canada overall
Why you can trust Android Central Our expert reviewers spend hours testing and comparing products and services so you can choose the best for you. Find out more about how we test.
Pros
Easy to use
Hundreds of Canadian servers
Access to major streaming platforms
Cons
Users only able to connect 5 devices
We rank the British Virgin Islands-based company as the best VPN for Canada, operating a large number of reliable, high-speed servers in the Canadian cities of Toronto and Montreal. Be sure to check out our full ExpressVPN review and more information below as to why.
Like most premium VPN providers, ExpressVPN offers apps for a range of different smartphones, tablets, computers and streaming devices - and will enable you to access geo-restricted content on Netflix, Hulu, BBC iPlayer and many other major platforms.
When it comes to security and privacy, ExpressVPN provides best-in-class features such as a built-in kill switch, strong AES-256 encryption, a zero logs policy and the OpenVPN protocol. The app is also easy-to-use, allowing users to find and connect to the fastest available server via a built-in speed test feature.
If you ever experience an issue and need help, you'll be happy to learn that ExpressVPN offers how-to guides and a 24-hour live chat via its website. Other plus points include unlimited bandwidth, the ability to stop ISPs from intentionally slowing down your WiFi connection, a global server network and 30 days to get your money back. But what's disappointing is that you can only connect up to five devices.
(opens in new tab)
This is our top pick for anyone looking to get started with a VPN. It offers a great mix of speed, reliability, outstanding customer service, and affordability. There is a 30-day money-back guarantee, so give it a shot today.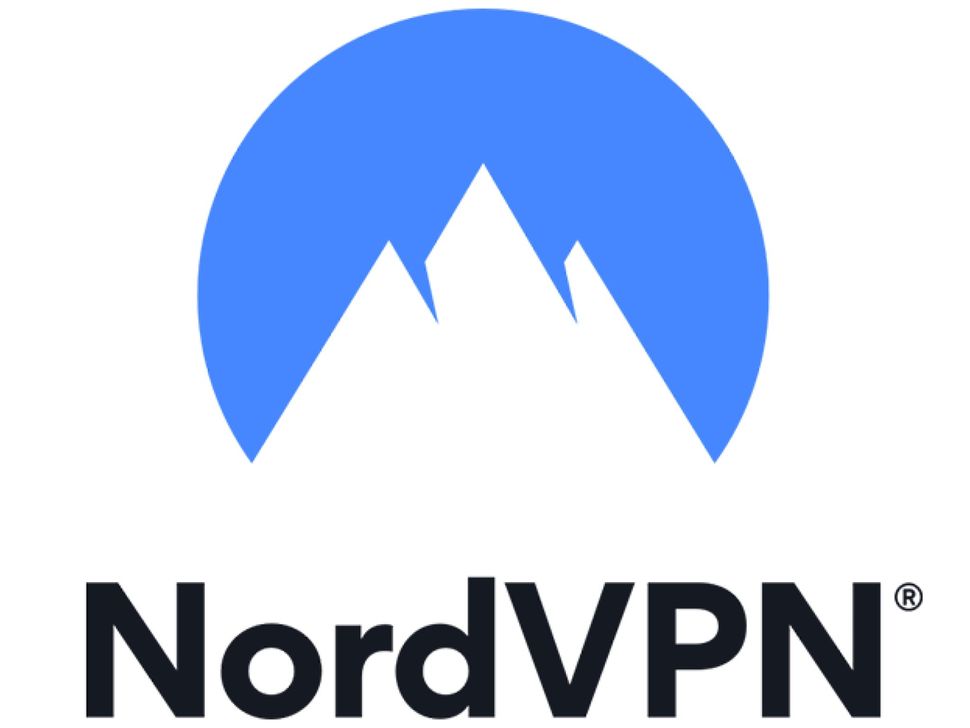 (opens in new tab)
NordVPN is one of the most common and biggest names in the VPN space, and it also happens to be one of the best. It offers amongst the largest number of server options and some high-quality app experiences.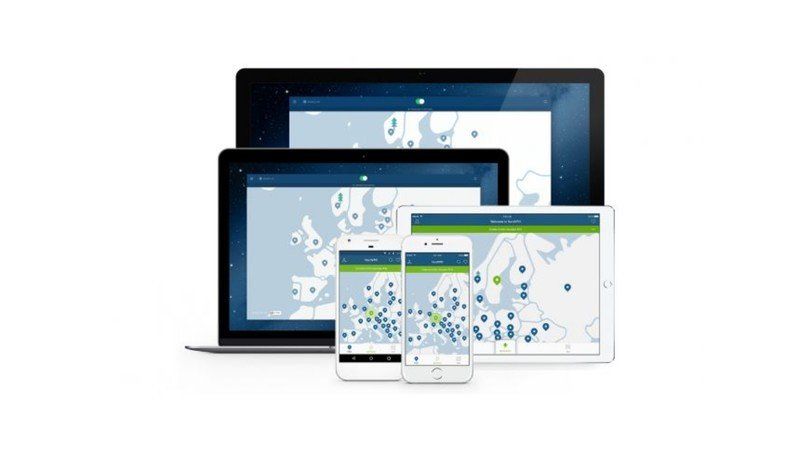 2. NordVPN - A VPN provider that puts security and privacy first
Pros
Apps for all major devices and platforms
Lots of great security and privacy features
Vast server network in Canada
Cons
You can only connect 6 devices
NordVPN consistently ranks among the top 5 VPN providers across the world, and like ExpressVPN, it has a significant presence in Canada. Here, it runs more than 400 servers among its global network of over 5200 servers.
It's definitely one of the best VPNs in terms of security and privacy, providing unique features such as 'Double VPN'. With the latter, your online traffic will travel via two servers - instead of just one - in order to protect user data.
What's more, NordVPN comes with other advanced security and privacy features such as a DNS leak test, protection against malware and intrusive adverts, an externally audited zero logs policy, a built-in kill switch and robust encryption.
The company offers easy-to-use apps for all major devices and platforms, including iOS, Android, Windows, MacOS and Linux, and you can connect up to 6 devices on a single subscription. There's also support for P2P, 24/7 support and a 30-day money-back guarantee if this provider isn't for you.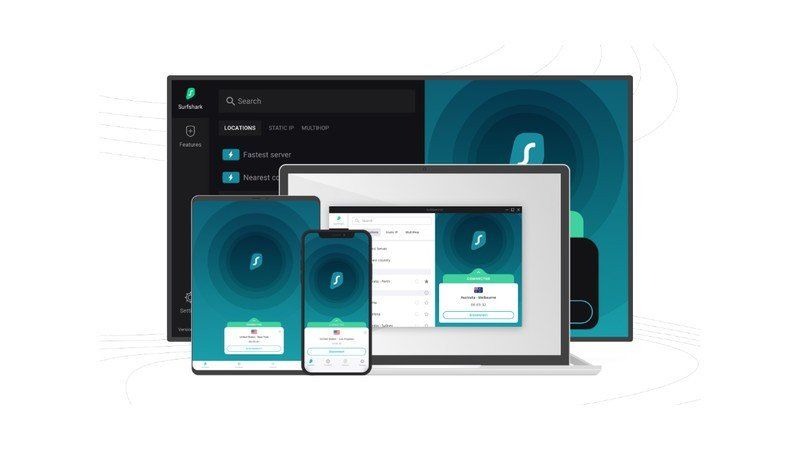 3. Surfshark - Great Canadian VPN provider with no limits
Pros
90 servers in Canada
Support for unlimited devices
Multi-platform apps
Cons
Some VPNs offer larger server networks
Surfshark is another well-rounded, feature-packed VPN app that offers a decent server network in Canada. In total, the company operates 90 servers across three Canadian locations.
One thing that sets Surfshark apart from other VPN providers is that it allows users to connect as many devices as they want on a single subscription. That's great if you live in a crowded family household or own loads of gadgets.
In terms of security and privacy, Surfshark certainly doesn't disappoint. It comes with features like a kill switch, private DNS and leak protection, a camouflage mode, AES-256 encryption, multiple protocols to choose from and a no logs policy. Another impressive feature is CleanWeb, which will protect you against malware, phishing, web trackers and adverts.
There are apps for Chrome, Firefox, Android, iOS, MacOS, Windows, Linux, Fire TV and Trust DNS, and over 3200 servers across the globe. As is pretty standard, Surfshark provides 24/7 support and a 30-day money-back guarantee should you want to cancel your subscription.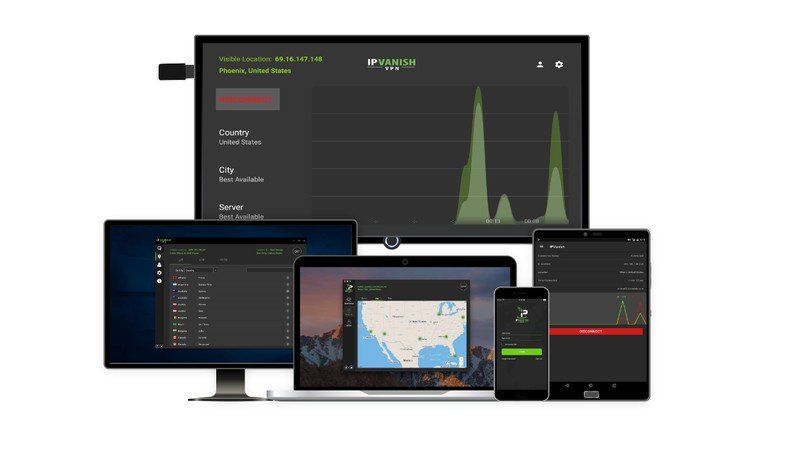 4. IPVanish - Great all-round VPN
Pros
Neat security and privacy features
Decent Canadian server network
Apps for all major platforms
Cons
Claiming to be the "best Canada VPN", IPVanish has servers in major cities such as Toronto, Vancouver and Montreal. That's alongside a global network of over 1600 servers, meaning you needn't worry about a lack of choice.
Overall, IPVanish is a force to be reckoned with. It provides over 40,000 shared IP addresses, unlimited bandwidth, 256-bit encryption, a zero logs policy, a choice of several VPN protocols (IKEv2, OpenVPN and L2TP/IPsec) and easy-to-use apps for various devices and platforms.
With IPVanish, you can quickly access geo-restricted content on major streaming platforms such as Netflix and Hulu. But unfortunately, this isn't the case for BBC iPlayer. So if you love watching British television programs, you're better off choosing another provider. That said, there is a 30-day money-back guarantee to test it out, and it even allows for unlimited device connections now unlike other services which have a cap on the number of devices you can use at the same time.
(opens in new tab)
IPVanish may not have the biggest numbers for stats, but the service that the company offers is reliable and fast. Getting set up takes just minutes, so start today!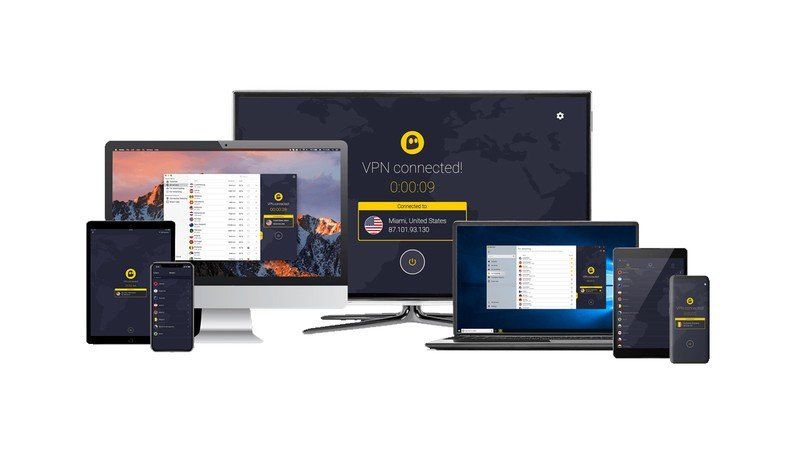 5. CyberGhost - The VPN that doesn't compromise on choice
Pros
45 days to get your money back
Over 400 servers in Canada
Many nifty features
Cons
Possibly more advanced options out there
Romanian VPN provider CyberGhost maintains a large server network in North America. Canadians can connect to over 300 servers in their own country, as well as a hefty 1300+ in the US.
As well as offering thousands of servers across Canada and the US, CyberGhost has an impressive 7100+ servers in over 91 countries overall. So it's clear that users get plenty of choice when it comes to servers.
Just like any other major VPN provider, CyberGhost enables users to unblock geo-restricted websites and streaming platforms. And there are a range of features that aim to improve online privacy and security, such as 256-bit encryption, a kill switch, multiple protocols (OpenVPN, IKEv2 and WireGuard) and a no-logs policy.
There are also apps for multiple devices and platforms, unlimited bandwidth, the ability to connect up to 7 devices and 24/7 support. Impressively, users get 45 days to ask for their money back if they're not happy with the app - most other VPNs only offer 30 days.
How to pick the best VPN for Canada?
There are so many great VPN apps available on the market, and many of them have vast server networks in Canada. So you're no doubt wondering how to choose the best one for you.
Firstly, it's worth noting that you can easily do this by going for the provider with the most servers located in Canada. If that's the case, many of the aforementioned VPN apps will suffice as they've all invested significantly in setting up servers in Canada.
But each VPN will have its own strengths and weaknesses, so the provider you choose will depend on what you need and want. For instance, if you're someone who wants to connect multiple gadgets, you're better placed choosing a provider with unlimited devices rather than choosing one with device caps. To learn more about picking the best VPN, you should definitely read reviews, user feedback and provider websites.
Are VPNs legal in Canada?
As is the case in a lot of countries, Canada allows its citizens and visitors to use VPN apps. It's not implemented legislation to stop people from accessing and using these apps, so you needn't worry about getting into trouble with the authorities. That said, you should definitely use them responsibly as there are still laws to prevent illegal online activities that VPNs can sometimes harbor.
Why do I need a VPN in Canada?
Just as we mentioned at the start of this article, Canada - like many other countries in the world - is increasingly tightening its cybersecurity legislation and regulations to stop criminals from using the internet as a safe haven.
While often necessary, strict cybersecurity laws have a range of ramifications for user privacy. But by signing up for and installing a VPN app, you can hide your IP address and browse the web without having to worry about third-parties watching your every move.
Canadians, just like anyone else, will also benefit from things like being able to access all TV shows, movies, songs and websites (regardless of their location). Investing in a premium VPN app is definitely worthwhile. And it's something we'd definitely recommend if you're conscious about your privacy and security while using the internet.
We test and review VPN services in the context of legal recreational uses. For example:
1. Accessing a service from another country (subject to the terms and conditions of that service).
2. Protecting your online security and strengthening your online privacy when abroad.
We do not support or condone the illegal or malicious use of VPN services. Consuming pirated content that is paid-for is neither endorsed nor approved by Future Publishing.