Best 4K streamers of 2022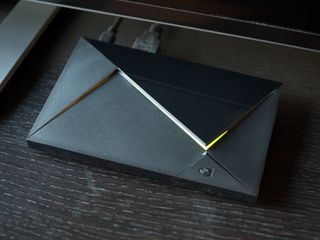 It's all about 4K, right? Ask anyone about streaming video, and they'll all try to push you toward the future, which is Ultra High-Definition, or UHD. We're talking about resolution, or the number of pixels pushed to a display. More is better — it means crisper, sharper pictures.
Maybe.
The problem is that there are a whole lot of variables at work. You need a display that can do a native 4K resolution. Sure, 1080p is good, but it's not 4K. And it can't do 4K. Then you'll need a streaming solution that does 4K resolution. That's pretty easy to come by. And then you have to deal with the fact that you can't do a thing about the source feed itself — what's being fed to your streaming provider.
And things get a even more muddied when you consider things like HDR — both the display and the box need to support the same standards, whether it's the open-source HDR10, or the proprietary Dolby Vision. Same goes for audio with Dolby Atmos. It can't be just one or the other — both the display and the box have to support the standard.
So, yeah. It's kind of a mess. Here's a high-level look at streaming boxes to get you started.
Apple TV 4K
Why you can trust Android Central Our expert reviewers spend hours testing and comparing products and services so you can choose the best for you. Find out more about how we test.
What it is: Apple's top-end streaming box. It starts at $179 for a 32GB model and ticks nearly every box on the specs sheet, including HDR10 and Dolby Vision. Plus it has an ethernet port for better connections to your network. It also serves as an Apple HomeKit hub.
Who it's for: Pretty much everybody, but especially if you've got an iPhone, iPad or Mac, because you're able to "AirPlay" over pretty much anything you can see on those devices on to your big-screen display. Also, this is the only device that can play content from Apple's iTunes.
What it's lacking: Not a whole lot. ... You can even play back content you've bought Google Play Movies & TV. The biggest miss here is support for the Dolby Atmos audio standard. ... It's also lacking a good remote control. We'd recommend one of these instead.
See at Amazon (opens in new tab) See at Apple (opens in new tab)
NVIDIA Shield TV
What it is: It's the best Android TV box you can buy, period. It retails for about $179. Like the Apple TV it ticks off nearly every box for specs. Plus it's one of the smattering of Android TV boxes that has access to Amazon Video. It's also one hell of a gaming rig. And it has voice-activated access to Google Assistant. It's got Ethernet, HDR10 and Dolby Atmos support. Plus expandable storage.
Who it's for: This one's also for pretty much everybody. And while Android folks will certainly have the most seamless experience, remember that Chromecast (Google's version of AirPlay) also extends to a whole bunch of iOS apps. And there are a whole bunch of quality games (and some not-so-quality) available for purchase, or by subscription via NVIDIA's GeForce Now $7.99-a-month subscription service.
What it's lacking: There's no Dolby Vision on board, and no access to iTunes content. (Which Apple doesn't give to anyone else anyway.) The remote control is small and prone to be lost.
See at Amazon (opens in new tab)
Chromecast Ultra
What it is: Google's $79 (or less, depending on sales) 4K streaming HDMI dongle. It's not a full Android experience — instead it "casts" content from apps that support the Chromecast protocol. Because it's a dongle it means it's one fewer box to try to hide. It does HDR10 and Dolby Vision. You'll use your phone (or Chrome browser) to control any and all content being fed to the Chromecast. There's an Ethernet port built in to the power brick.
Who it's for: Someone who wants a less-expensive option than the NVIDIA Shield TV, or who doesn't want a full-fledged Android TV experience.
What it's lacking: There's a bit more manual labor involved in this one — no home screen or anything. So you'll be casting from individual apps. But if you're comfortable with that, it'll serve you well. There's no official Dolby Atmos support on board.
See at Amazon (opens in new tab) See at Google (opens in new tab)
Amazon Fire TV
What it is: Amazon's $70 (or less, on sale) HDMI dongle. It comes with a remote control, supports HDR10 and Dolby Atmos. It's got access to pretty much everything except Apple content, though I've found apps on the FireOS to be slower than on Android TV or Apple TV.
Who it's for: Someone who wants a less-expensive way to stream 4K and have super-easy access to everything Amazon puts forth, including Amazon Music and Amazon Photos.
What it's lacking: There's no Ethernet port, so you're going to need a good wireless connection to maintain the 4K resolution. There's also no Dolby Vision support.
See at Amazon (opens in new tab)
Roku Ultra
What it is: Roku's top-shelf box — it retails for $99 or less — with Ethernet and USB. It supports HDR10 and has apps for pretty much every service out there. The included remote has large buttons and is easy to use, and allows for private listening.
Who it's for: Someone who wants an easy-to-use streaming solution without locking in to the Apple or Android ecosystems.
What it's lacking: No Dolby Atmos or Dolby Vision support, and it's generally a much slower experience than Android TV or Apple TV. If you use HDHomerun for over-the-air content (and you should), you're out of luck here — it's not compatible.
See at Amazon (opens in new tab)
Xbox One X
What it is: It's the best damned Xbox ever. That's what. It's also one hell of a 4K streamer at about $500. It does HDR10 and Dolby Atmos, has Ethernet and cable passthrough (via HDMI). Plus it plays the occasional game or two.
Who it's for: If you're a gamer — and specifically an Xbox gamer — then you've got to consider this for 4K streaming content. Or at least remember that it can do it all.
What it's lacking: There's no Dolby Vision support. The Xbox also is lacking streaming apps like PlayStation Vue (for obvious reasons), Google Play Movies and iTunes content.
See at Amazon (opens in new tab)
PlayStation 4 Pro
What it is: Sony's top-rated gaming box for about $350. It's also a great streamer since it's (obviously) a fan of PlayStation Vue. It's got HDR10 and Ethernet.
Who it's for: If you're a PS4 person who wants to watch TV through the console as well. And there's no reason why you shouldn't.
What it's lacking: No support for Dolby Vision and Dolby Atmos. And like the Xbox, it's missing some competing apps — no Sling, for instance.
Have you listened to this week's Android Central Podcast?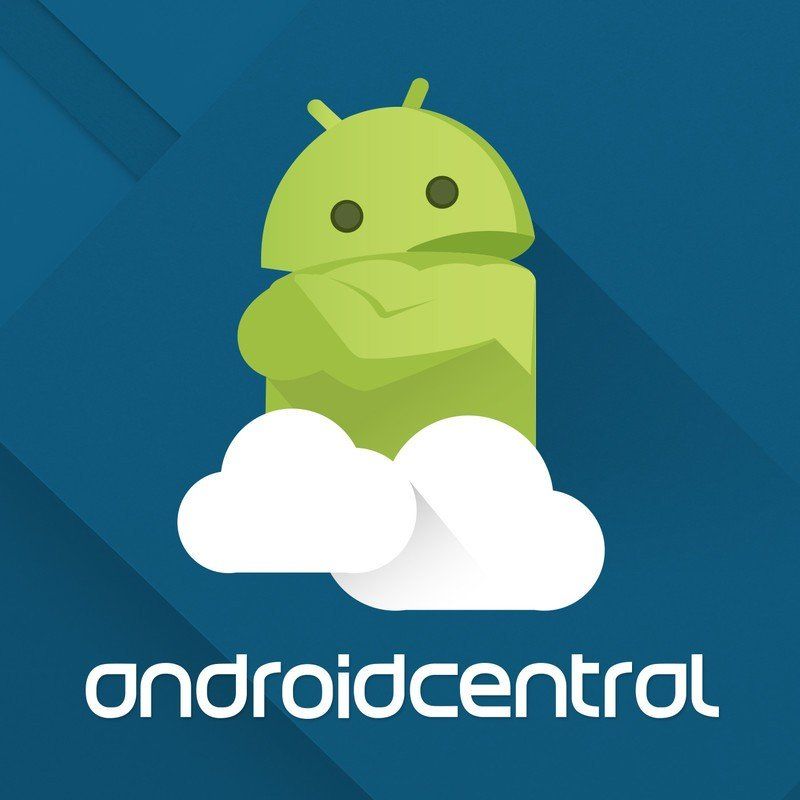 Every week, the Android Central Podcast brings you the latest tech news, analysis and hot takes, with familiar co-hosts and special guests.
Android Central Newsletter
Get instant access to breaking news, the hottest reviews, great deals and helpful tips
Apple TV 4K is also lacking streaming youtube in 4k.

Ugh, and you have to have sold your soul to iTunes...no thanks, I'd rather chew broken glass...

Is it just me, or does it seem like manufacturers always try to rush new formats to the market before there's a standard, forcing customers to have to decide to settle on some format, ESPECIALLY if you're an early adopter. Betamax vs VHS (lets not even talk about laserdisc), Bluray vs HD DVD, 3D technologies, etc etc. There's a reason I always wait a few years before I decide to adopt any new video technology. It's pointless to waste your money until the dust settles.

Xbox one is also lacking pass through audio if you want to stream movies through something like Plex. (an absolute no go for movie buffs who like their sound).

Have Amazon Fire TV and Apple TV 4k installed on theater room and family room TV's, all hard wired. I like them both. Will probably use the apple TV more since it has Amazon Prime movies now. Will use Fire TV for you tube. I would only use a box with ethernet hookup, so glad I got the fire TV boxes before they removed the port.

Keep in mind you can also use the Xbox One S for 4K content streaming with HDR10, just not 4K gaming. If the games are secondary, the price of the S is much more attractive.

If games were secondary - I'd suggest just buying a stand alone UHD player and then a ps4 slim. Better UHDBR player, and you'll get absurdly better performance out of the Ps4 (over the One S) and have access to a bigger gaming library, that's (completely objectively) - just better than what's found on the Xbox

What about the Xiaomi Mi Box? https://www.androidcentral.com/xiaomi-mi-box

I don't think anyone could recommend that in good conscience.

I thought that the new Amazon Fire TV 4K dongle had an optional ethernet port adapter.?

Can you guys please take the time to do an article about what a crap fest digital and media content is with regards to Dolby Vision and HDR10 at present. Look at something like Guardians of the Galaxy 2 - it was shot in Dolbyvision - but the only way you're getting Dolbyvision is to buy a VuDU digital copy - every other release (including the UHD BR) only comes with HDR10. Also - Google Play apes Vudu - meaning I can pull in my content - but when I play GoTG 2 over Google Play - I revert to HDR10. Clearly Dolbyvision is the superior output, but for business reasons - you're going to strain to find content... What a joke this entire industry has become...

Also, just for reference - the ps4 and/or pro do not support Dolbyvision either - no one wanted to pony up the dough for the software license on that one apparently :)

I have Nvidia Shield and I love it. I tried others like apple Tv and Chromecast. and Have to say Shield is the best out there. Their Gaming services are one thing the others don't offer and it's nice for someone who doesn't have a playstation or Xbox. It has chromecast built in and i am able to use it with my google home speaker. It also lets you stream your PC games to your TV as long as you PC graphics card supports it.

I would like an Nvidia Shield with Dolby Vision support please. :-) Any news on an upcoming device with said requirement would be appreciated.

Should be mentioned that the Chromecast Ultra doesn't support Amazon Video yet. Also I cannot get a decent picture with Vudu HDR. Otherwise it's better I think than my Sony's built in Android TV.

I love my miBox. Sure, it's not as powerful as some of the mentioned ones, but it's also way cheaper.

Running an Nvidia shield TV in bedroom and another in the Theater room. Put Rokus on family room TV, exercise room TV, and outdoor living room TV. The gameroom TV uses whatever of the 3 console boxes the kids wish to run with whatever apps. Thinking about fleshing things out with a fire TV to add to my Chromecast for kids bedrooms just to share but I figure most of the time they'll just watch the game room tv connected to whatever xbox s, PS4 pro, switch or Wii u
Android Central Newsletter
Get instant access to breaking news, the hottest reviews, great deals and helpful tips
Thank you for signing up to Android Central. You will receive a verification email shortly.
There was a problem. Please refresh the page and try again.