Bottom line: Aukey packs a lot into the EP-N5, making a solid case that true wireless earbuds don't have to push every envelope to stand out in a crowded category. They're not without their drawbacks, but these buds hit the right spots when it matters, which is what makes them compelling.
Pros
+

Good audio quality

+

ANC support

+

Lightweight build

+

Onboard controls

+

IPX5 water resistance

+

Great price
Cons
-

Random audio cutouts

-

Spotty voice assistant control

-

Touch controls can be sensitive

-

No official sweat proofing
Why you can trust Android Central Our expert reviewers spend hours testing and comparing products and services so you can choose the best for you. Find out more about how we test.
At this point, it should be no secret that you don't have to break the bank to get decent sound in a pair of headphones, and that's also true of true wireless earbuds. Aukey effectively makes such a claim with its latest, the EP-N5.
They may come off as black AirPods clones after a passing glance, but the protruding stems aren't the real story here. It's what's on the inside that counts.
Aukey EP-N5 True Wireless Earbuds What I like
Aukey spared little when it came to cramming in whatever it could into these. Not only are there 10mm drivers inside, but they also offer active noise canceling (ANC), dual microphones, and good battery life.
Out of the box, there are three sizes (small, medium, large) of ear tips, plus a short USB-C cable. The case is pretty basic in its construction with cheaper plastic all over, but it does use magnetic connectors to lock the earbuds in place, which also snugly fit inside.
Pairing was relatively easy through my Pixel 4 XL's Bluetooth menu, and I was listening to music in no time. What surprised me from the outset was the depth of the soundstage. Sure, 10mm drivers could've clued me in, but that's not the only reason. For my ears, at least, the EP-N5 fit really comfortably, passively sealing off much of the ambient sound outside. The fit is still susceptible to wiggling movement, except Aukey constructed these in such a way that they nestle in and around the ear canal with little trouble.
Tighter seals are key to extracting as much bass as possible from the drivers in true wireless earbuds. The good seal here helps a lot in that regard, but Aukey clearly engineered the EP-N5 to skew ever so slightly to the low end of the audio spectrum. This was immediately evident when playing bass-heavy tracks like DJ Khaled's Popstar and Jeremih's Down On Me.
Aukey did this at the expense of the mids, which are the weakest link along the chain. You may not care if bass is a priority for you, but it's worth noting if you listen to genres that benefit from more balanced output. Despite that, I half-expected tinnier sound and even a little sibilance out of this affordable pair of earbuds, yet was pleasantly surprised when they held off distortion at higher volumes. Not that I needed to go that high — they are sufficiently loud in quieter confines.
When noise is a problem, holding the touch-sensitive panel on the right earbud turns ANC on. It's at its best when dealing with monotonous, consistent sounds, like an air conditioner, train, bus, kitchen appliance, or anything else along those lines.
The dual microphones do help keep phone calls clearer, and I was also surprised when people I talked to had no idea I wasn't holding my phone while talking to them. You might look at the stems as the main reason why call quality would be crisper, though I think it has more to do with the dual microphones working to drown out ambient sound while amplifying my voice. Other models do the same thing, so there's nothing unique going on there, it's just nice to see this work well on an affordable pair.
Battery life is rated at seven hours without ANC, and about 4.5 hours with it on at all times. Both figures are highly dependent on volume, so if you're raising it, you won't get that far. I often didn't, but I still made it further than the AirPods or Pixel Buds could, which is really saying something. In fact, with ANC on, the EP-N5 matched the AirPods, which don't have noise-canceling at all.
The case offers an extra four charges, and it only takes about two hours to charge it via USB-C. Without wireless charging support, that's as convenient as it can get. The IPX5 water resistance means these earbuds can handle some rain and splashes, just not any submersion or dips in the pool.
Aukey EP-N5 True Wireless Earbuds What needs work
Sometimes, you do get what you pay for, and I was reminded of that while testing these earbuds. At random times, particularly if I moved away from my phone at around 20-25 feet, the sound signature would strangely shift, almost like some built-in equalizer moved up the highs and mids. It bizarrely happened three times, and eventually remedied itself as I stayed closer to the phone for a few minutes.
What was even weirder about these instances was that the connection didn't cut out. The cutouts primarily occurred when I was closer to my paired phone. Thankfully, they were rare, but both of these things were a phenomenon I haven't experienced with other true wireless earbuds.
I don't have much to complain about with the audio quality because it was far better than I expected. However, I would point out the limits of the ANC, which isn't exceptionally dynamic. While it can cut down background chatter, it struggles more with higher-pitched sounds. For example, I can understand it struggling with an ambulance siren, but screaming kids or screeching tires will puncture through the audible wall.
I mentioned the tight seal earlier, and I suspect this will be one of the most subjective elements to the EP-N5. I can see how some ears may not be as comfortable wearing these for prolonged periods. I didn't feel much fatigue, but the thicker body could prove more challenging for some.
Equally challenging for all are the onboard controls. They're nicely responsive, which I appreciated, but perhaps Aukey made them too responsive. I accidentally paused music and hung up on a call at different times while trying to adjust the fit. I had to learn to hold either side by its stem and angle it back in that way.
I also wasn't thrilled with voice assistant access. A simple triple-tap was supposed to wake Google Assistant; only I overwhelmingly got nothing or an accidental track skip. While the other onboard controls are great, that one totally lacks in any consistency.
I'm also unsure how well these would hold up during runs or workouts. There's no official sweat proofing, and despite the built-in water resistance, salt from perspiration is a wholly different animal. Your best bet is to ensure you wipe them down and clean them after each workout, leaving nothing to chance.
Competition
There certainly isn't a shortage of cheap true wireless earbuds, so the Aukey EP-N5 aren't on an island unto themselves. It may not be easy to find a better pair for $50, but the competition is pretty tough under $100.
The Creative Outlier Air are in the same pricing ballpark, and offer excellent sound quality to go with the 10 hours of battery life. The Boltune Wireless Earbuds, are even more ambitious, not only coming in at a lower price but also have a similar stem design and official waterproofing. If you trust Aukey to do it right, you can always take your chances with one of their most affordable pairs in the EP-T21, which are similar in concept, albeit without ANC.
Aukey EP-N5 True Wireless Earbuds Should you buy it?
Who it's for
You hate dangling cables
You're on a tight budget
You want good sound for the buck
You like having ANC support
Who it isn't for
You want a companion app or equalizer
You want more codec support (aptX)
You want something specifically for working out
You're willing to spend more
There are downsides to the Aukey EP-N5, but they aren't deal-breakers for me when I'm looking at such an affordable price. What's important is that they sound far better than you would expect something in this range to sound — and that's without wide codec support. That quality is solid, and battery life decent, and they cover the major points you'd want from a pair of true wireless earbuds.
4 out of 5
These are a far better value than the AirPods, and unless you care about always talking to Google Assistant, they offer better bass than the Pixel Buds. So long as they fit you well, you likely won't be disappointed giving these a shot.
Budget buds
Aukey EP-N5 True Wireless Earbuds
Truly surprising at a truly good price
Aukey makes the EP-N5 True Wireless Earbuds feel like so much more than what the AirPods are, and at a mere fraction of the price. Well-built and versatile, these budget buds are comfortable and belt out audio quality that is surprisingly vibrant and consistent for something in this range.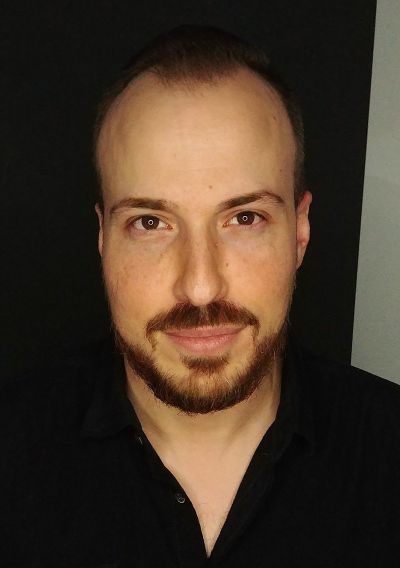 Contributor, Audio Reviewer
Ted Kritsonis loves taking photos when the opportunity arises, be it on a camera or smartphone. Beyond sports and world history, you can find him tinkering with gadgets or enjoying a cigar. Often times, that will be with a pair of headphones or earbuds playing tunes. When he's not testing something, he's working on the next episode of his podcast, Tednologic.