AT&T's new rewards program offers free movie tickets and more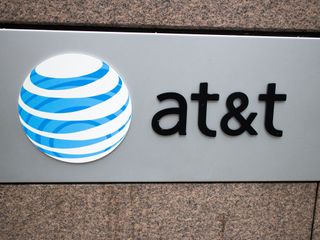 AT&T is starting up a new rewards program for its customers this summer called AT&T Thanks. The carrier will offer free movie tickets, special deals on concerts and more as part of the program.
Here are some of the new benefits of the program (opens in new tab):
'Ticket Twosdays': AT&T postpaid wireless customers will qualify to get a free movie ticket on AT&T when they buy one at full price for a Tuesday showing. These are available to qualifying customers once every week for the duration of the program. Customers can visit AT&T Thanks

(opens in new tab)

to learn how to receive a coupon code for a free ticket exclusively through MovieTickets.com for participating theaters, including all Regal Entertainment Group theaters.
LIVE NATION Priority Pre-sale: AT&T customers will get exclusive pre-sale access to the hottest concerts and events starting this summer. Select customers will also be able to get in on access to exclusive experiences with their favorite artists.
Unique Content: Select DIRECTV subscribers will get access to special content coming soon to their TVs and their favorite mobile devices.
In addition, AT&T Thanks will be giving out special "surprise" rewards to certain customers, including "tickets to live events, device and accessory perks, data giveaways, and more."
Aaah, good old Orange Wednesdays, those were the days! Posted via the Android Central App

Yeah, because that is really what customers want. Movie tickets.

Thank me by giving me $30 off my next bill.

I have a $1000 s6 edge plus that's still on lollipop. WTF Posted via the Android Central App

That sucks. My wife's almost 3 year old Nexus 5 has MM on it. :-P Just playin' of course.

Att already released the update Posted via the Android Central App

What phone has MM? Posted via the Android Central App

S6, S6 Edge S6 Edge MM updates available. Now that Note 5.......

Not officially they are not. You have to get a leaked version and side load it for Note 5 I know for sure.

Gee I have been a prepaid customer for like 9 of the last 11 years and I can t get ****! Posted via the Android Central App

Don't fall for the sith mind tricks. Their logo is the deathstar for crying out loud Posted via the Android Central App

Lol Posted via the Android Central App (V10 or 5x)

"These aren't the rewards you're looking for."

Maybe their new rewards program gives customers who spend a certain amount per month Marshmallow.

Can you reward us with MM Posted via the Android Central App on ATT NOTE 4

Meh, take the bloatware off of your phones, then we'll talk. Posted with my LG G4 6.0 via the Android Central App

I've been a customer of AT&T/Cingular/AT&T since 2001, and every month I find another reason to dump them. To paraphrase the great Eric Cartman: "Sure, give me a movie ticket. I like to be taken to the movies before I get @#$%ed!"

So I'll assume they didn't pull the bait and switch unlimited data scam on you. They did me and got treated like a second class customer every since... No tethering, the whole FaceTime BS, the 5gb throttling on an UNLIMITED PLAN!!! Not the to mention their horrible coverage when I started in 2009 all the way till about 2012. Hell they STILL charge overages instead of throttling with their data. A take&take is the scumbag company your parents warned you about.

I don't understand. You guys do know there are several other carriers. I have been with them for many years, they are the only carrier I have ever had, and that goes back to the analog startak phone. Never had any issues of consequence, and when I'd did they fixed it pretty easy. Like anything in life, you money speaks louder than your words... don't complain, leave.

Reward me with MM for my Note 5 and by taking that damned IQ Agent (aka Carrier IQ) off my phone! From my AT&T Platinum Gold Note 5

Or just lower your rates back into the upper atmosphere and forget stupid tickets. Posted via the AC App on my Ell Gee Gee Four

They really give you stuff. Verizon just gives offers. Booo! Posted via the Android Central App
Android Central Newsletter
Get the best of Android Central in in your inbox, every day!
Thank you for signing up to Android Central. You will receive a verification email shortly.
There was a problem. Please refresh the page and try again.