ASUS Transformer to receive Android Honeycomb 3.2 update tomorrow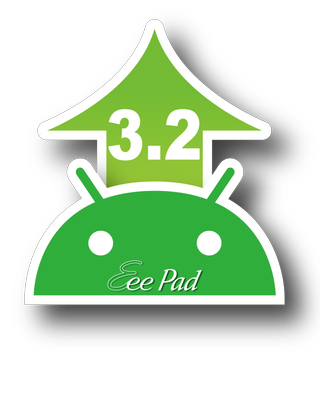 ASUS announced via Twitter today that their EeePad Transformer will receive the Honeycomb 3.2 update tomorrow, July 28. Though we knew ASUS was testing 3.2, it's refreshing to see a manufacturer turn an update around so quickly . Honeycomb 3.2 brings with it compatability zoom for phone apps, support for microSD loading, and other tablet-based optimizations. No word on whether ASUS will be gradually rolling out the update (and how long that would take) or releasing to all at once, but we'll keep our ears open for more word. Be sure to check your Transformer for updates tomorrow and keep us posted in the comments below.
Source: @ASUS
Android Central Newsletter
Get instant access to breaking news, the hottest reviews, great deals and helpful tips
I have to say that I'm impressed with ASUS turnaround time on this...now if they could only get more AC Adapters out on the market, I would definitely appreciate it!

Love my Asus Transformer, and the turn around time for their updates is a major reason why.

Woo-hoo! Let's hope this lets the ROM developers get a quick turnaround.

Speeking as a Xoom WiFi owner, I hope it doesn't screw up video streaming/playback like it did on the Xoom for the Transformer owners.

Speaking as a Xoom 3G owner, I feel more hosed by the day...

Should've bought the transformer, my iconia was still stuck on 3.0.1 finally had to root just to get latest updates. Now with no way to return back to current US stock build.

WOW, I thought we'd be lucky to get it at the beginning of August like rumored. Tomorrow is even better. I wonder when we'll find out what extra bug fixes and additions Asus has added to the update?

Each new day with the ASUS TF makes me happier with it. I'm astounded that most of the tech media seems unaware of it, even the participants on the AllaboutAndroid podcast that Phil was on a few weeks ago. None of them, except for Phil of course, had ever seen or touched one - and they are the experts. They all agreed that it was too EXPENSIVE, compared to the competition - SAY WHAT?

Maybe they meant the price of the tablet + dock... Or they're just dumb. The TF itself is the cheapest tablet in it's class, cheaper than the Thrive even while having double the memory and being thinner. I actually just got one for $300 using that $100 off Staples coupon (price matched at Office Depot), at that price I just couldn't resist. Still thinking about the dock, if it was $100 or under it'd be a no brainer, at $150 it makes me pause. They did say it'd be compatible with future tablets tho, no?

Dude, it is worth the $150. It changes the whole device! Now I couldn't think of having it without the keyboard.

I know I thought the same thing! I actually screamed "FUD" in my car while listening. This is the best valued android tablet on the market, period. I got a 16 GB version with that staples coupon for $299! The Galaxy tab 10.1 is slightly nicer.. but not $200 more nicer..

This sounds like a good reason to stop by BJ's and pick one up tonight. My iPad has been annoying me more and more lately.

Can you use Staples coupon at BJ's?

What is this Staples coupon and where can I find it? I would pick up a TF today if I could get $100 off.

You can find it at http://dealspl.us/staples-coupons/292919p
good til July 30th.

Great news. That was a pretty fast turn around time. Now for the $1 million question, does this enable Netflix?

I'm so glad I bought the Transformer, definitely the best tablet in my eyes. Asus supports this device so well! They have pushed about 5 updates to the tablet and 3 to the keyboard. Now tell me you wouldn't enjoy that?!

Good job Asus. The 3.2 update should also enable Netflix to properly download and stream on the TF. Up to now, you needed root for Netflix to work on a Transformer.

Well, the 3.2 HC update did not fix being able to play Netflix natively on the Asus Transformer=TF101. :-(

This is why ASUS is the best value on the market. They actually care about their customer base. So very glad I bought this Tab. Everyone should have the keyboard. It's the best 150.00 you'll spend in a while. To think I actually almost bought a 7 inch Galaxy Tab, Hanging my head in shame. Thanks again AC for coming thru with the news!

I hope this addresses the keyboard lag with the stock browser and the battery drainage.

I love my Transformer too! What all apps do you guys have on yours? I love that human body app. Gizmodo just had an article about how good the screen is on our tablet. It just gets better every day!

ASUS will gradually roll out the update; in a tweet @ASUS_Benelux said The Netherlands will get the update August 2nd and Belgium August 5th. So I guess I will have to wait a couple of days...

I believe the Asus Transformer is the best tablet on the market at this time. I compared all the available tabs before deciding on the Transformer and keyboard dock. Great value and functions at a reasonable price.

I'm from the UK and impressed with the updates too. I bought the package deal (i.e. tab and keyboard) and I must say it is a beautiful piece of kit. Hoping they release a longer USB cable - the one that came with it is just silly. Found a fantastic music player for it on the android market 'Playerpro' - makes good use of the SRS facility (small, medium, large room, headphones etc - with slider controls) with plenty of equalizers (manual and pre-set), the interface is fantastic too. Switching from the Galaxy Tab (7") to the Transformer has been a pleasure but ......... I did find the Galaxy Tab easier to hold, suppose I will get used to the Transformers dimensions and two-handed operation!

Just checked for the update on my TF. Still not available. 11am CDT. Almost half day over.

Still no update for my TF. 1:15 PM MDT..

No update yet, been checking constantly all day!! 3:37 MDT...

Does ANYONE have it yet???????

I don't think they started the rollout yet. 5:20CST and nothing here. Kinda disappointing. They made such a big deal out of it. Well the day is still young and my TF is fully charged so hoping it will be pushed out soon.

Installing Now in Cali! Whoo Hoo!

Have the update in Arizona. Flawless.

got it too - east coast, yea!!! Netflix not fixed for me tho :(

Got the 3.2 update. 8pm CDT. Netflix still not working. .. :( Also cannot get Crackle run.

Now I can't click on links in gmail or Google Reader. Anyone else with this problem?

10:52pm and still nothing! I keep going to Steeings:About Tablet:System Update:Check Update and it keeps saying "No update available". But I guess if Netflix doesn't work there isn't much of a point to the update anyway. Does 3.2 atlease support Ad-hoc wifi networking so I can connect through my windows mobile phone?

Pdanet tablet is all I have seen so far. Anyone else?

Powered my transformer off then powered it back on... Update available!!!!! It is downloading now.

Don't understand the timing of the update and not fix netflix streaming.. I guess it's up to the Netflix Nazi's to open it up. Time to look for a hack. --- Anyone Know of one???....

Also looking for a Adhoc Wifi Hack.. Seems like this should fairly easy to hack on a rooted TF101.
Android Central Newsletter
Get instant access to breaking news, the hottest reviews, great deals and helpful tips
Thank you for signing up to Android Central. You will receive a verification email shortly.
There was a problem. Please refresh the page and try again.