Are you still using the Pixel 3a in 2021?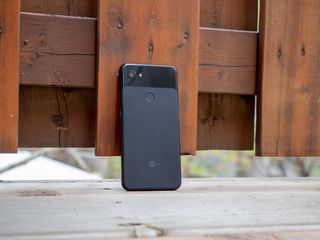 (Image credit: Daniel Bader / Android Central)
Taking a look back at some of the best Android phones from the last couple of years, one that stands out as something special is the Google Pixel 3a. The 3a was Google's first budget handset that launched in May 2019, and shortly after its debut, it became known as one of the best deals of the year.
Google continued the 3a's legacy with the Pixel 4a and 4a 5G in 2020, and in 2021, we're expecting a Pixel 5a to keep this train rolling.
Taking a look back at the Pixel 3a, though, there are still quite a few people using — and loving — Google's first budget device. Sifting through the AC forums, here's what a few of our members have to say.
What about you? Are you still using the Pixel 3a in 2021?
Joe Maring was a Senior Editor for Android Central between 2017 and 2021. You can reach him on Twitter at @JoeMaring1.
Wife has been using hers since December 2019 and it has given zero trouble which is the only amount she would tolerate. Her phone battery lasts longer than my Pixel 3 and speed just as good. The other day she showed me some pictures from a walk and they were stunning and I had forgotten how good the Pixel does with nature shots. This was a great purchase and could last her another year or two given the device support.

Agreed. My wife's 3a has experienced exactly 0 issues, and my 4a has that same sterling track record. I cannot say the same for my other Pixel or Nexus devices (I have owned every single Nexus and Pixel phone and tablet since the Nexus One). Compared to the 4a I do notice subtle storage speed delays on the 3a when launching certain apps, but I will say overall it feels smoother compared to more powerful devices (software optimization, perhaps). If you're not a heavy gamer or multi-tasker the 3a is a fine phone and should last until it's no longer supported (and then it will be custom ROM time for a bit). The 4a is slightly fast for everyday tasks and has more RAM, faster storage, and better performance for gaming. I can't see myself going to a full-price Pixel at this point for my personal device (I have a Pixel 4 XL and Pixel 5 for development purposes).

Yes. Perfect daily driver here and still really good camera in the pocket.

Yes, the XL. Still a great phone with great performance. I see no need to upgrade for at least another year.

My son has my Pixel 3a that I had bought used for $200. I have the 4a 5G. Love it.

I was tempted to 'upgrade' to the 4a 5G or even 5 but my 3a XL (bought in June 2019) is still running just fine so couldn't justify it. I'll see what Google come out with this year but I'll happily keep this for another year until the Android updates run out. Best bang for buck phone I've ever bought, the camera is still outstanding value for money.
Android Central Newsletter
Get the best of Android Central in in your inbox, every day!
Thank you for signing up to Android Central. You will receive a verification email shortly.
There was a problem. Please refresh the page and try again.