How to use iMessage on Android and Chromebooks with Beeper
You don't need an iPhone to enjoy iMessage on Android and Chromebooks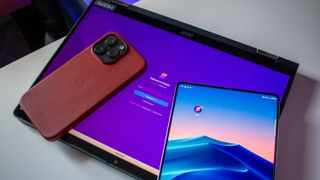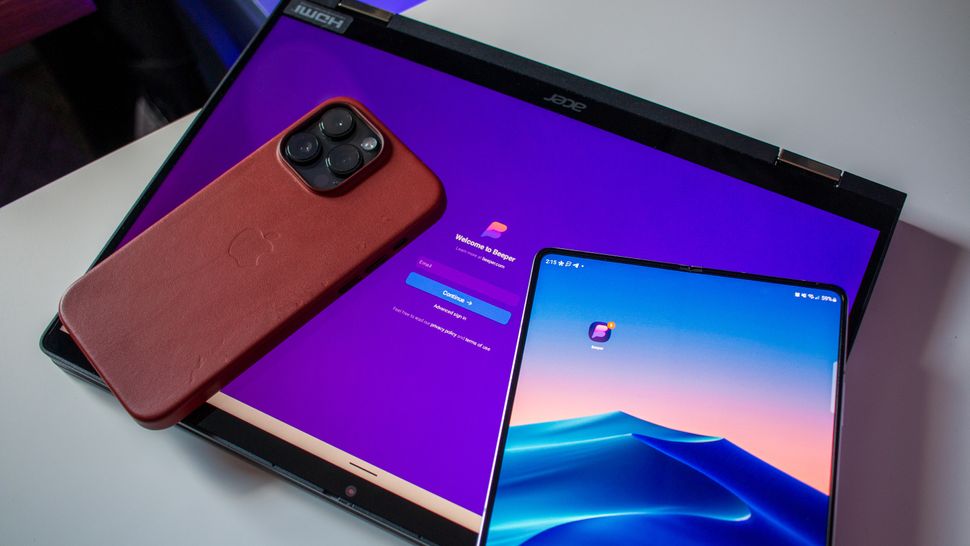 (Image credit: Andrew Myrick / Android Central)
The debate about "blue bubbles vs. green bubbles" doesn't seem like it's going to end anytime soon. And there are plenty of people out there who prefer to use Android phones paired with a Mac but don't want to be left out of group chats just because Apple hasn't gotten on board with RCS just yet.
There are a few different solutions that have already been available for some time, but we'll touch on those later. Instead, we're going to walk you through the steps you need to take if you want to use iMessage on Android with Beeper!
What is Beeper?
Beeper got its start all the way back in 2020, with the company's founder giving us our first tease in January 2021. Those who have been in the Android space for some time might recognize the person in charge of Beeper. Eric Migicovsky is at the helm of Beeper but was also the founder of Pebble smartwatches.
What Beeper tries to do is consolidate many of the most popular messaging services into a single app. Currently, there is support for 15 different services, ranging from iMessage to Signal, and more recently, Beeper added support for Google's RCS messaging platform. Here's the current list of the different messaging apps that are supported by Beeper.
iMessage
Facebook Messenger
Instagram
WhatsApp
Telegram
Signal
Google RCS
Android SMS
Google Chat
Twitter
Slack
Discord
LinkedIn
Instead of installing a bunch of different apps and throwing them into a folder, Beeper wants to take the headache out of messaging. There are pros and cons to doing so, as you'll miss out on some app-specific features, but if you only care about seeing and responding to messages, then Beeper is the one-stop shop you're looking for.
It's also worth pointing out that while Beeper is currently free to use, the company states that it is set to offer "an optional paid subscription called Beeper Plus." This is said to arrive sometime in 2023 and will offer extra features such as "larger chat history backup, access to unlimited network connections, and more." Once rolled out, Beeper Plus will cost between "$5-10 per month," but the company will "give you a warning before that begins."
What you'll need
What's the point in using iMessage on Android if you don't already have an Apple ID? That's the very first thing that you should get out of the way, even if you don't plan on using it until you are accepted into the Beeper beta program. Creating a new Apple ID is completely free, and before you know it, you'll be ready to go. Just do us a favor and make sure that you have two-factor authentication enabled on your account.
At the time of this writing, Beeper is still in its "Closed Beta" phase, meaning that you need to sign up and wait for an invitation. While the app got its start all the way back in 2020, invites have been hard to come by, with some being on the "waitlist" for more than a year. So, for the time being, you'll first need to fill out the form and just hope that your slot opens up sooner rather than later.
After receiving your invitation email, you'll need a computer of some sort. It doesn't matter whether it's a desktop or laptop, as Beeper is currently available for macOS, Windows, Linux, and even ChromeOS. The company offers download links where possible and provides instructions on how to get the Beeper app working on the best Chromebooks.
How to set up iMessage with Beeper
1. Install Beeper on your computer of choice.
2. Follow the on-screen steps to create your account.
3. Download and open the Beeper app on your Android phone.
4. Enter the email address for your Beeper account to sign in.
5. Verify your account by either scanning the QR code from the Beeper app on your computer, or using the security code that was provided during the initial setup process.
6. After you are logged in on your phone, go back to the Beeper app on your computer.
7. From the main window, click the Manage Chat Networks button.
8. Select iMessage from the list in the sidebar on the left.
9. Click the Start button.
10. Enter your Apple ID and password, then click Continue.
11. Grab your Apple device and click the Allow button in the pop-up window. Alternatively, if you don't have an Apple device, confirm your login with whatever device you use to with two-factor authentication.
12. Enter the verification code provided into the Beeper app and click Continue.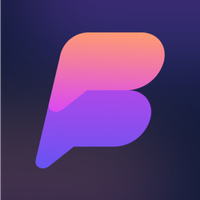 Beeper - Unified Messenger
If you're tired of being left out of the group iMessage chats, let Beeper pick up the slack. It also acts as a central hub for pretty much every other major messaging platform.
Download from: Google Play Store
How to use iMessage on Android with Beeper
1. Open the Beeper app on your Android phone.
2. If you haven't already, sign into your account.
3. Swipe up from the bottom of the page to reveal the Expanded Dock.
4. Tap the Pencil button to start a new message.
5. Search for and select the contact that you want to use iMessage with.
6. Tap iMessage from the list of options.
7. Type out and send your message!
Beeper isn't your only solution for iMessage on Android
As we alluded to previously, Beeper isn't your only solution if you want to use iMessage on Android, or non-Apple platforms. There are options such as AirMessage and BlueBubbles. The biggest difference is that you are in control of the "stack" meaning that you install and setup the server on your devices.
Meanwhile, Beeper likely relies on a server room filled with cheap Mac Minis that your Apple ID is registered and tied to. Beeper claims that the app uses end-to-end encryption, even for your iMessages, so nobody other than you and the recipient is able to see what's being sent.
Lastly, if you like the idea of being able to use 15 different messaging services in a single app, but aren't a fan of Beeper's hosting your information, you're in luck. Because Beeper uses the open-source Matrix protocol, you can actually set up self-hosting and the company includes instructions on its GitHub page.
Get the Android Central Newsletter
Instant access to breaking news, the hottest reviews, great deals and helpful tips.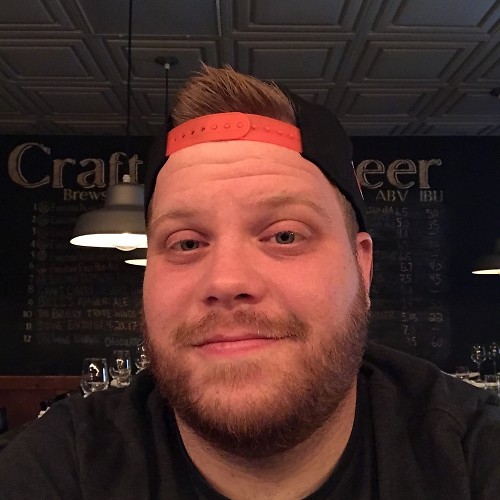 Senior Editor - Chromebooks, tablets, and wearables
Andrew Myrick is a Senior Editor at Android Central. He enjoys everything to do with technology, including tablets, smartphones, and everything in between. Perhaps his favorite past-time is collecting different headphones, even if they all end up in the same drawer.
I won't go through hoops just to have Imessage work on my Android they will have to see a green bubble unless I use my iPhone lol

Reply