Any Sprint customer, even those with old phones, can enroll in insurance this month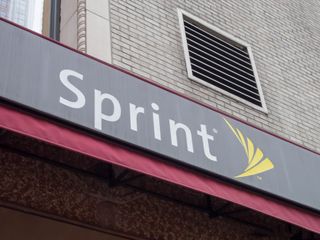 Normally the offer is off the table the instant you walk out the door with your new phone, but for the month of June any customer on Sprint will be able walk back in that door of no return and purchase insurance for their device. The offer doesn't change the price or service at all — it's still $11-a-month for the Ausurion-provided loss/theft/damage replacement, or $13/month for Total Equipment Protection Plus which adds in data protection as well. Prepaid customers on Boost Mobile and Virgin Mobile can get coverage for $8 each month.
The offer is only good through the end of the month, though, so any Sprint customer that's regretting having not purchased a Total Equipment Protection plan when they bought the phone will be able to reverse that decision. Well, so long as that regret isn't from having already lost or broken the phone — you'll have to physically bring the device into a Sprint store for inspection before they'll issue insurance.
Who's game for adding insurance they didn't before to their Sprint phone?
Source: Sprint
Get the Android Central Newsletter
Instant access to breaking news, the hottest reviews, great deals and helpful tips.
Derek Kessler is Special Projects Manager for Mobile Nations. He's been writing about tech since 2009, has far more phones than is considered humane, still carries a torch for Palm (the old one), and got a Tesla because it was the biggest gadget he could find. You can follow him on Twitter at @derekakessler.
Phone companies really hope that their customers are unable to do math. That's what this (TEP insurance) and things like JUMP and NEXT tell me.

..... Unless you use it to your advantage. My HTC ONE M8's main mic went out. They had open enrollment. I got TEP, went to sprint, got a new M8, and activated my Nexus 5. Costed me $11.00!
Posted via Android Central App

Thanks for the heads up. Sent this to everyone on my plan.
Posted via Android Central App

You only really lose out if you swap the phone in with them. The same is true for any phone being sold back to the carrier, regardless of how it was purchased. You're not getting as much money for the device from them, but it's more or less quick and painless. It really has nothing to do with whether it's JUMP or NEXT, or whatever. Insurance, on the other hand, a bit of a rip off.. unless you're overly forgetful or clumsy.

Helped me when my car had a brick thrown through the window and my Evo LTE was stolen. My phone was only 1 month old at the time and my car insurance would only cover theft of items in my car up to 300 dollars. The phone was over 600 at the time to replace. Ausurion had me a new phone within 24 hours and my car insurance covered the 150 dollar deductible for the phone. So, it isn't just for the clumsy and forgetful.

Honest question... Why did you leave your phone in your car? I'm just curious. Posted via Android Central App

First and only time I left a phone in the car. Realized it when I was watching a movie and I paid the price for it.

I used to work in a warehouse and our options were either in the locker or in the car. I left mine in the car so it could charge.

Wow! I remember when it only cost around $3

After a year, unless you have an iPhone, chances are your phone is worth half of what you paid for it anyway. T-Mobile JUMP doesn't seem that bad. Posted via Android Central App

Just remember. They offer this because it makes them money.

Same can be said for any type of insurance. You are selling peice of mind more than anything. It does come in handy though when you need it. I lost my rezound not long after I got. $99 and two days later I had a new one.. And it was a new one, they didn't have a refurbished one to send Posted via Android Central App

Exactly! A couple months back, my S3 fell out of my bag in the parking lot at work and a car drove right over it (didn't realize I dropped until I got in the office). Thankfully I had a new phone within 24 hours thanks to insurance. Freak things like this are why you have insurance.

Just for some clarification, you can add insurance within 30 days of purchase (not at point of sale only). Deductibles range from $50 for the Optimus F3 to $100 for the Nexus 5 to $200 for the Note 3. The options available are:
Equipment Service and Repair Program - $5/mo
Total Equipment Protection $8-$11/mo (depending on tier - refer to PDF below)
Total Equipment Protection Plus $13/mo This information is in the Sprint Device Protection Brochure: https://shop.sprint.com/global/pdf/services_solutions/device_protection_...

Don't forget ERP, which may or may not be available. It's the refer-customer-to-asurion only. As a message to everyone else, the insurance provided isn't exactly a rip off. Everybody thinks they're careful with their phone, but I see dozens of instances weekly where a person that's "careful" needs insurance but declined it at point of sale and is now screwed. Then they get pissed and act like it's my fault they didn't get it. Moral is: just get it and don't be cheap. It's what also allows us technical consultants to fix your phone.

So much this. You have to wonder if some of these people cancel their car insurance, then ask automakers for a free/discounted car after an accident.

I was able to add it to my daughter's phone over the phone without a phone inspection. This comes in real handy because she just dropped her S3 a few days ago and the screen won't come back on...plus, the micro USB port doesn't work. Posted via Android Central App

Phone inspection isn't necessary, but there does have to be usage on the line between adding insurance and making a claim.

I just canceled mine after paying $22 dollars a month for years for 2 phones. When my Evo 4G LTE developed a dead area on the screen, the insurance solution was to pay a $150 deductible for a refurbished 2 year old phone. I paid instead to upgrade, a dollar plus tax for an HTC One upgrade. I think the Best Buy insurance would have just swapped out the phone. I should have done that. The Sprint based insurance company is living large with hundreds of my dollars for nothing. Posted via Android Central App

Not sure who you dealt with but that should have been switched out at no cost.

That's how it used to be. I went to several Sprint stores. One in Chicago, and two in California. Posted via Android Central App

Or they can go Squaretrade and get an insurance plan for $5 a month with only a $75 deductible.

Squaretrade is a decent option. IIRC they don't cover loss or theft. For damage it's a good option though. from my LG G2 via the DeathStar

I did add insurance to one of my account for $4 a month. Which it covers normal repair not damage or lost. The account is a year old. I guess I am lucky at this point.

Having used a claim against TEP and Squaretrade within 3 months of each other recently for my wife and me on Sprint I can say with some credibility that Squaretrade is the much better deal! On a related note - Damn you water! Why must you destroy our precious phones so easily?!?! Posted via Android Central App

Not worth it Posted via Android Central App

That's a matter of opinion. Phone insurance is just like any other insurance... You don't need it until you need it.
Until last year, I didn't think it was worth it to have full coverage insurance on my (paid off) car. But after hitting a deer and being completely SOL, I don't mind spending a bit extra for full coverage.

Pay your monthly bill with a credit card and you may get free insurance automatically. Check your cardholder agreement. Posted via Android Central App

Hmm, at one point they were offering insurance for Play store bought Nexus 5, which seemed really odd but I was strongly considering it for 6-8 months. Paying $150 beats paying $400 if it gets lost or trashed, even if I paid $66-88 in monthly charges already... Didn't end up getting it cause the guy that activated my phone couldn't process it and I forgot to call later. Might jump on this ands keep it for a couple months.

Hmm, $11/month plus a $200 deductable? No thanks. Over the course of a two year contract, assuming I needed one device replacement, that's $464. $464 can buy a pretty nice phone on eBay, or I could go with Squaretrade for $99 plus a $75 deductible, for a total of $174.

Two things, not everyone is on a two year contract AND who says you have to keep paying it for two years? Insurance makes the most sense for the first 6-8 months where a replacement phone would still cost you $400 but the insurance investment would be like $250-300 IF you need it (or $50-80 for the peace of mind otherwise). I've spent $50-80 on far worse things, I've never let phone insurance run for two years tho, and I make it a point of letting family members know when they should just cancel theirs.