Android 5.1 Lollipop update is rolling out to the Huawei P8 lite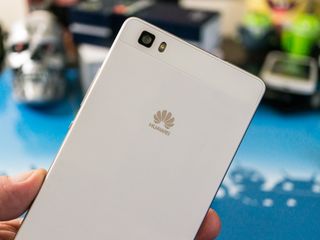 The Huawei P8 lite launched earlier this summer with Android 4.4.4 KitKat out of the box. In fact, we mentioned in our hands-on that we thought it was not excusable to release a new phone with KitKat. Now the company has started rolling out an over-the-air update for the unlocked smartphone that finally brings it up to Android 5.1 Lollipop.
Huawei's official support page has more info on the update, including instructions on how to install the file, and even on how to downgrade from Lollipop back to KitKat if you don't like this upgrade in the OS. It adds:
Upgrade operations will erase user data. It is recommended you back-up your data to external SD card prior to flashing
This Android L release is designed for the Huawei P8 lite, model ALE-L04, build ALE-L04V100R001C00B124
A micro SD card is required to upgrade. It is recommended to use a micro SD card with 4GB of free space
Are you happy that Huawei has finally brought the P8 lite up to Lollipop? Let us know in the comments.
Source: Huawei
My bro P8 lite came with 5.0 out of the box Posted via the Android Central App

Only 6 months late! And who knows if 6.0 will ever come. It's too bad that Huawei can't get updates out more quickly. Nevertheless, this is still a decent budget handset... which you would be crazy to buy when the Moto G is $30 cheaper. Now if Google were to talk Huawei into selling this for $250 as the Nexus 5c(heap), with stock Android and fast updates, it would be worth considering.

I dont know why would you be crazy to buy this phone instead Moto G. Lately it has been around 200 dlls. It has much better design and better Chipset (Qualcom 615 vs 410), double SIM and now it has 5.1. The only con is that it is not waterproof while Moto G is but i still prefer the design on the P8 lite.

If you can get it for less than a Moto G, then maybe it's okay. But at $30 more (MSRP), with questionable software support from Huawei (Motorola isn't great either, but better than Huawei)... I think the Moto G's better battery life, and cleaner, stocker Android make the Moto G the safer bet. And don't be fooled by the Snapdragon 615 -- outside of benchmarks, it's no faster than the 410. Day-to-day, you won't notice any performance difference at all. What you will notice are performance hiccups on the 615, as it's switching between it's slow cores and it's fast cores. Theoretically the 615 should be more power-efficient (that's what the slow cores are for), but the battery-life on the Moto G is significantly better, so what are you really getting?

http://versus.com/en/qualcomm-snapdragon-615-vs-qualcomm-snapdragon-410 Posted via the Android Central App

I bought my P8 lite for 210€ while the Moto G cost 280€ at that time. And it came with Android 5.0. Posted via the Android Central App

It will erase everything and you need 4gb of sd space? That would put me off buying the Honor 7, or any Huawei. I could do it, but it's a pain.

I think that might be only if you load the update manually, and not if you get an OTA.

Funny how everyone wants to update L now that it's no longer the latest and greatest. Posted via the Android Central App

Going to update my sisters p8 lite now. Posted via Android Central App on 1+1

Well that's a good thing. I wonder if this device will ever get Marshmallow though and if it does if people that have this device will have to wait next late year to do so. Posted via the Android Central App From my Blackberry Priv where I am out of toilet paper

And 6.0 is already out......

I'd be happy for 5.1 for my P8 full. It seems ridiculous that the P8 lite gets it but not the full P8 Marshmallow would be even better of course, but baby steps...

Just in time for nobody to care. Posted via the Android Central App

Hooray! 5.1! Good morning. Its marshmallow time allready. Typical huawei, like my honor 6 plus, still on kitkat. Thanks, not anymore. My moto x play dual sim is on its way. Posted via the Android Central App

I will be downloading this update when I receive my phone. I found it brand new on ebay for $59.
Android Central Newsletter
Get the best of Android Central in in your inbox, every day!
Thank you for signing up to Android Central. You will receive a verification email shortly.
There was a problem. Please refresh the page and try again.