Android 5.0 Lollipop, Nexus 6, Nexus 9 and Nexus Player: Welcome to the next era of Android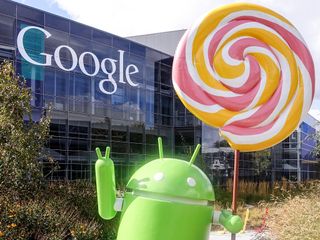 With a new phone, tablet and living room play — to say nothing of new hardware — Android ushers in its next generation
And with that we've just had a whole bunch of Android awesomeness dumped upon us. Android 5.0 Lollipop is officially official. New nickname, a pretty major bump in version number (for what that's worth), and ... more waiting to be done. A new SDK drops Oct. 17, as well as new preview images. But we've still got a ways to go before final production software hits any devices.
Then we've got the well-leaked Nexus 6 smartphone, and the new Nexus 9 tablet beside it — from first-time Nexus manufacturer Motorola, and the return of HTC! — and ... there's more waiting to be done. They'll go up for preorder Oct. 17, and be available in early November. There's a mix of familiar and new here, and the more important of the two devices might surprise you. But we also have a few questions that will need to be answered in time.
And finally there's the new Nexus Player. This one, like Chromecast before it, largely managed to avoid any pre-announcement leakage. We've been expecting something given that Android TV demo boxes have been floating around with developers since Google I/O, but what we saw announced today actually is a bit of a departure. And we've got questions about that as well.
Read on for a breakdown of the important parts of today's news, and what remains to be answered.
Android 5.0 Lollipop
The major things we learned about the next major version of Android? First is the nickname. Not Lemon Meringue Pie, never mind the LMP telltales over the past year. (Codenames for codenames are hardly uncommon, folks.) Not Licorice. Not Lettuce. Lollipop. And as far as Android sweets nicknames go, this is a pretty good one. It's a pain to spell, rolls off the tongue and lends itself to any number of cute marketing tools — and that starts with the new statue at Google's campus, which we've already visited.
And it's worth talking about the new version number as well. Ice Cream Sandwich marked the start of the Android 4.x era, followed by Jelly Bean (4.1 through 4.3 and KitKat with 4.4). And now we're making a leap to Android 5.0. While a software version ain't nothing but a number — and what's in a name, right? — we're not in disagreement that Lollipop is the start of the next era for Android, and such a leap in versioning is warranted.
More: See what's new in Android 5.0 Lollipop
But beyond that? Well, we have to wait. And that's actually a change from previous years. Instead of a proper code dump, we'll have to make do with updated Developer Previews on Oct. 17. We don't yet know how far from final they'll be, but they should buy Google a couple more weeks of work before the first new Nexus devices are available.
As far as updates go, the following devices are a lock, so far:
Nexus 4 (yes, really)
Nexus 5
Nexus 7 (2012 and 2013)
Motorola Moto X (first- and second-generation)
Moto G (first- and second-generation)
Moto G 4G LTE
Moto E
Droid Ultra
Droid Maxx
Droid Mini
Google Play Edition devices
And more will be announced, plus we've got our own guesses.
Update: Sony has named its first round of updates: Xperia Z, Xperia ZL, Xperia ZR, Xperia Tablet Z, Xperia Z1, Xperia Z1S, Xperia Z Ultra, Xperia Z1 Compact, Xperia Z2, Xperia Z2 Tablet, , Xperia Z3, Xperia Z3v, Xperia Z3 Compact and Xperia Z3 Tablet Compact. And Google Play Edition phones will be first.
As far as features go, we're still looking at a new user interface (Material Design!), a new runtime that will help apps run faster and more efficiently, support for 64-bit hardware. Plus, support for Android Fit. We know a lot about what's coming, we're just still waiting for a "final" release. There's still much work to be done here on our part.
The new Nexus 6
More: Nexus 6 Announcement | Specs | Forums
We can sum this one up pretty quickly: The Nexus 6 is a bigger Moto X — 5.96 inches diagonally, to be exact — powered by a Qualcomm Snapdragon 805 processor. You'll be able to get it with either 32 or 64 gigabytes of on-board storage, and it's got front-facing speakers. It's also got a large, 3,220 mAh battery, which you'd expect from a device of this size.
Is it just too big? We'll have to see. For many it will be. But there's just no denying the trend toward bigger phones.
What's different this time around — and flat-out weird to those of us who worry way too much about these things — is that the Nexus 6 isn't being ignored by the U.S. carriers. T-Mobile's always flirted a bit, and Sprint had a Nexus 5 (and Nexus S), and we've seen a minor debacle when Verizon had the Galaxy Nexus. But we've never seen out-and-out "Hey, we've got the new Nexus!" from them like we are this time around. And it evokes a feeling not unlike your favorite indie band signing to a major label. Did Nexus sell out? Probably not. And it doesn't make much sense to argue that you want everyone to use Android while simultaneously saying Nexus needs to stay in the underground. (And what's more is that outside the U.S. Nexus phones and carriers aren't strangers at all.) Basically, get over it.
Also different, at least in the U.S., is the subsidy situation. The "cheap" Nexus 6 starts at $649 off contract, which is how we're used to buying these things. (And it's not out of line with what you'd expect a phone like this to cost.) We're also expecting the Nexus 6 to be available with on-contract pricing. Does that turn it into just another phone? Depends on how the carriers treat it in the long run. We reserve the right to rage should we see carriers holding back updates or otherwise mucking up the works. Nexus is Google's show. It needs to be Google's show.
The new Nexus 9
More: Nexus 9 Announcement | Specs | Forums
And this answers the tablet question. The Nexus 7 was getting a little long in the tooth. The Nexus 10 never quite realized its potential and was even older.
The new Nexus 9 actually is the bigger deal when it comes to the new hardware. For one, it marks HTC's return to the Nexus world — it started things with the Nexus One in 2010 — as well as the manufacturer's first tablet since the failed HTC Jetstream, which was ridiculously expensive and only available on AT&T. It was DOA.
The new Nexus 9 sparks a good bit of excitement, as well as a good number of questions. It's the first widely available 64-bit device, thanks to the NVIDIA Tegra K1 chipset inside. (And with the 64-bit Android 5.0 along with it.) TK1 also has gained a pretty quick reputation as being a bit of a hot — as in thermally — SOC. How will battery life pan out? We'll just have to wait and see.
Price starts at $399 for the 16-gigabyte Wifi-only model. And LTE version will be available, but it's got an off-die modem from Qualcomm. It's been a few years since we've used that sort of setup. Hopefully things have improved since then.
Nexus Player ($99)
More: Nexus Player Announcement | Specs | Forums
Android TV is upon us. And gaming. And more Chromecast. Android Player is a $99 box — OK, it's a circle — that does what we've been doing for a year now with a $35 Chromecast, and then some. You can stream all the things its way, from Android devices as well as Chrome browsers, all in the Nexus Player, manufacturered by ASUS.
If controlling things with your phone or tablet isn't your bag, however, Nexus Player is your one-stop shop. It's got a small remote control that'll guide you through the Android TV experience — which as we saw in a preview has be designed especially for the living room "lean back" experience. Most of the major players are on board — Netflix, PBS, YouTube, Hulu Plus, Pandora, to name but a few. (It's not surprising that Amazon's still not a part, given that it's got its own Fire TV system, but still ...)
You'll also be able to get your gaming on thanks to an optional gaming controller.
An interesting thing here is that this Nexus Player is powered by an Intel Atom processor (and 1GB of RAM and 8GB of storage) and not something beefier, especially since we saw Tegra components being demoed at Google I/O earlier this year. Will Atom be enough? How long until we see a hardware refresh? (And we hate even asking that question out loud on the same day the Nexus Player is announced, but it needs to be asked.) Again, we'll just have to see.
There's a lot we know. Or, rather, there's a lot we know is coming. Android 5.0 Lollipop. The Nexus 6 from Motorola. The Nexus 9 from HTC. And the ASUS-made Nexus Player. We've got a number of questions, however, and answers should become clear in the coming weeks, as devices are made available and software updates begin to drop.
And just like Google and the Android 5.0 era, we're just getting warmed up, too. Lots more to come, folks.
Android Central Newsletter
Get instant access to breaking news, the hottest reviews, great deals and helpful tips
What about htc m7 gpe? Posted via the Android Central App

Just give me a regular sized freaking Phone Jesus Christ Posted via Android Central App

Four years ago, you would be getting an iPhone 4 if you went in a store and said that....

Not really the iPhone had a 3.5 inch screen till the iPhone 5 Posted via Nexus 7 2013 or verizon Galaxy S5 or maybe one day through my moto 360

Exactly.... 4+ inches displays for phones were CRAZY back then....
Just a little reminder that the concepts of "regular" and "normal" changes very fast nowadays.

So in 10 years we will be lugging around 32 in TVs basically? There is a point where this needs to stop. Posted via Android Central App

And who knows where it will be?
iPhone 6+ is outselling iPhone 6, so it will probably not be on 4+.

I just wanted to comment because I like how ea progressive comment keeps slanting over to the right> Posted via Ash William's Boomstick

No need to get political. Posted via Android Central App

Just out of curiosity, how is discussing the progression of larger smartphone screen sizes "political" or even right leaning? It's a screen size, nothing more. Posted via the Android Central App

It was a joke. He said comments were going towards the right. I'm done now. Posted via Android Central App

Really? Guess I'm not surprised... I'm just glad we're starting to see some smaller devices with good specs as well. Choice is good. Posted from my Nexus 7 2013 via Android Central App

Yes and along with that, I'd like to see a "premium" flip phone for people who want those. I use a smart phone myself but it would be nice to have a high end flip phone as a backup. Why do all feature phones have to be such pieces of garbage?

Do you have any data to back that up? From what I have heard it is quite the opposite. The iPhone 6 is selling much better than the 6+. Personally, I haven't seen a 6+ in the wild.

Waaaaaaaaaaaaaat?
I just Googled and found out on every link that.... you are right....
I swear I have seen the opposite.... on many places 0.o
Guess my memory trolled me then....
But even now.... it's still so clear on my memory that I've read the opposite ._.
Well, so maybe people will stop on 4.x inches.... who knows?

6 is outselling the 6+ but the 6+ is much harder to get because it was underestimated so far less were made initially.

The iPhone 6+ is way too big and clumsy, and the Nexus 6 is even worse. Phones may have gotten bigger but hands have not. I want to be able to go shopping, take my dog for a walk, or eat a sandwich while using a phone. 2-handed phones are crippling.

In 10 years we'll be walking around with 5.75" displays with a slim bezel on a device that is the same size as the Nexus 5. It will be paired to our smartwatch and smart glasses and bluetooth earbuds for added convenience. No need for Boomsound since you can pair up to 6 people via bluetooth and NFC. And the battery will last 36 hours but fully charge in 1.

I hope there will be smaller ones because I can't really use anything bigger than 4.3 inch.

I remember back before I got my first cell phone... a co-worker of mine was bragging about his new tiny phone about the size of a zippo lighter...

Crazy. Back when everything was going smaller, I ended up with a phone that I simply could not use. It was a nice phone but to lite, to thin and altogether to small. I always felt like the darn thing would shoot out of my hands.

True, what's normal today would have seemed insane a few years ago, but on the other hand, there *is* a point at which a trend can go too far. Because screens have grown from 3.5 to 4.5-5 inches and still resulted in usable devices does not mean that you continue on to 6 and 7 inch screens and retain the same usability. There does come a point where the compromises imposed by larger and larger screens becomes too much. Personally, I've recently used several 4 to 4.5 inch phones, and I was surprised at how much nicer the form factor was than my Nexus 5. There's simply no way I'm going to buy something larger, and if at all possible, I intend to go smaller if/when my Nexus dies. So yes, normal changes, but there are limits, and I know I'm not alone in considering the Nexus 6 to be beyond that limit. It's a shame they don't make 2 versions, because I'd immediately replace my Nexus 5 with a 4.5 inch Nexus 6.

I believe they call that the Law of Diminishing Returns. I had a Note 3 which I really did love. The functionality was better than any other phone out there (still is) but I recently changed over to the Galaxy S5 Active because I just loved the feel of it and I also retained most of the features from Samsung. It's still a large enough phone but not quite that large. So yah, there is a point both larger and smaller where you have to draw a line in the sand. That point will be different for everyone.

Apple is extremely slow!!! Posted via the Android Central App

How many do you want ? Nexus 5, is that regular size ... because there is no regular in Android. Do you need lollipop ? Even two year old nexus devices such as the Nexus 7, 2012 are getting it. Do you need the fastest possible nexus ?

What has that do do with the comment "what about m7 gpe?" Posted via the Android Central App

If a phone can replace keys and parts of a wallet, then society will accept the size increase. Smartphones are eating up on tablet needs, tablets are eating up at laptops, and laptops are eating up at desktops. Some times I carry my phone, tablet, and laptop.... Tack on the keys, wallet, etc...

Will someone please give some details on what these "5000 API's" actually are? I need Hyperlapse, and junk. Posted via the Android Central App

I'm not really sure what it is that Hyperlapse wants to do and thinks it can't on Android, but there already time lapse apps for Android. I've used LapseIt for a while now, and it works really well. https://play.google.com/store/apps/details?id=com.ui.LapseIt

Mind BLASTING release.. I mean anything can blow my mind.. But this BLASTED my mind! Posted via the Android Central App

Good summary, Phil. Thanks for capturing the high points of today's announcements. /You need to do a little clean-up editing, though. Posted from my XT1080M

I second the second part. It seems like a rush to get the article up while typing it on a defective keyboard. Because the Editor of AC knows better. Hence the "Editor" moniker. I second the first part, too. Posted via the Android Central App

You guys analyze too damn much!!! Posted via the Android Central App

Says the village fellow who takes everything he reads literally. Look, poor editing (basic spelling and grammar errors) undermines the credibility of the site and its authors. Your published work is part of your portfolio, so this actually matters to some extent. Many people find it hard to take a site or article seriously if it is riddled with silly errors that could be avoided by using a basic spell checker.

You mean like the zillions of people who continue to misuse the words your and you're and there, their and they're? I think your post was one of the few I can count on one hand that used it correctly. :-)

You're absolutely right about the editing, especially the third paragraph. I know this is "just a blog", but I expect a little more accuracy in terms of grammar, spelling, and punctuation. C'mon Phil, you're the Editor, after all! Please set a good example. Posted via the Android Central App

lol. Thanks for the concern. Would you believe most of that was caused by a single missing ) throwing off some code? :)

I find that very hard to believe, Max. Posted from my XT1080M

Phil, I see both sides of it. While I did speak frankly about the editing, I want to also make clear that I appreciate the work that you and your crew do putting this information up there in the first place. it is appreciated, even when it's a little hard on the eyes sometimes. =)

No worries. When you write as much as we do, mistakes happen. Typos happen. Errors in code happen. You do your best to avoid them, but they can and will happen. And I expect resumes from everyone one of you on my desk on Monday. ;)

Nah, I see that light at the end of the tunnel known as "Retirement" HA!

Beautiful devices but $649 for the N6 is too rich for my blood. I'm looking forward to getting Android L on my N5. Sent from my Note 10.1 via Android Central App

Good lord! Do we have to have this stupid comment on every single article about the N6? Geeze, you Nexus people are 100 times worse than Yarrell on his worst day. Posted from the Avengers: Age of Droid Ultra

Just breath tdizzel breath Posted via Nexus 7 2013 or verizon Galaxy S5 or maybe one day through my moto 360

But it's kinda true.. Nexus owners generally come off as a bunch of cheap barstards, expecting best-in-class-specs, and lowest-in-class-price.. And when the Nexus devices come out, it's always a given that at the low price, something had got to give. battery, camera etc... every single time.. and then people whine about that as well. Now we've got the best specs imaginable (except for smaller things), but people still expect ridiculous pricing... If Google priced this device extemely low, what signal do you think that would send to all other Android manufacturers? For once I think the device is just right - and I for once can't wait to get my hands of this beast. I don't want to see a cheap phone with cut corners all over the place. Want a cheap phone? Get a Huawei

I said in the first N6 article that $649 changes my plans, and I stick by that - but I will absolutely be getting this phone. I've wanted a 6" phablet of quality since the One Max came out shortly after I got my M7. I won't be buying it outright like I expected, but I will get it through AT&T with an installment plan as soon as it's available. I've wanted a beautiful, high-quality, pure Google, 6", stereo front-speaker phablet for ages. This is exactly what I have wanted. (for those wondering how people expect to make phone calls on this and not look ridiculous, I don't. I use about 90 minutes of phone calls each month, 90% of them from home.) I also await the true hand-feel; LG packed a 5.5" screen into the size of a normal 5.1"-ish phone by reducing bezels. Sure, we've got a 6" screen here, but it might not be as big as the screen makes you expect. I really wish people would start looking at a screen-to-face ratio or at least face-size instead of display size. If I were looking for a -phone- to use as a -phone- I'd go for something with a 4.7ish screen size, roughly. But I'm looking for something to replace my phone and tablet, something I can carry everywhere, use for everything. This phablet is exactly what I want. No device is perfect, but this one is perfect for me. Posted via the AC App on my AT&T Red HTC M8 (GPE)

You sir, made very good points.

I paid $650 for a VZW Galaxy Nexus, and I'll pay $650 for a Nexus 6. Plus since it's Motorola, the Nexus 6 will probably have access to all motorola apps like Active, Voice Assist and the other apps not built into the Moto X FYI, the $650 is because of Carriers, the extorted "Middleman" price to have access to their Networks. And I'm sure Verizon lead the charge figuratively and literally

We're not cheap. We want something different than "every other" phone manufacturer and Google always delivered. So what if they have to cut a corner here and there, the overall experience is always good. I love my Nexus 5 and i won't be dumping it anytime soon thanks to this. How many people do you think will get this device off contract? Not as much as previous nexus devices. Now, since they'll be offering it subsidized, they'll be able to get it in more hands and that's what i think they'll be going for. I'd rather have this @ $400 off contract for the 32GB, $450 tops. Unless Google can secure solid deals with carriers people will grab whatever brand of Android they're accustomed to.

What kind of phone do you expect at $400 off contract?? Not this, certainly, and not any kind of flagship. OPO, but good luck getting your hands one one.... maybe next year!! Posted via Android Central App

What's wrong in expecting more for less? We all wait for holiday season just to do that. Why is that Nexus owners get the "Cheap" label?
I bought a GSM Galaxy Nexus for $700 off expansys-usa. Would I do that again? Simple answer No. Does that mean I am cheap? May be, may be not. But truth be told, I don't see any reason to spend that much money on a phone that is too big for my use, doesn't have Sd card slot and *will* not have an excellent camera. I am sure other people complaining about the price are also not seeing what they wanted to see in this phone at this price.
I would only pay this much money if the device has a SD card slot, removable battery and an excellent camera along with other specs. So what I mean is if LG G3 GPe was available I would pick it up in a heart beat.

No, the cheap bastards are the one with a Nexus 4 and bragging about their pre paid plans...;)

Right.
Nexus devices allowed me to upgrade my phones mid-contract. This is clearly targeted towards contract based purchases. Not so much for the pre-paid crowd.
oh well, its either moto X 2014 for me or if I could somehow order a G3 in developer edition. Too many wishes :D

You are getting more for less, compared to the Note and the 6+. It is just not inside your budget. Sorry. Look at the Sony Z3C/V or the Moto X. Posted via Android Central App

I don't really have a budget per se. Its just too much money for a bare bone handset. I don't want to comment on 6+ but in case of Note 4 you get an extra digitizer with S Pen and a bucket full of useful/useless features baked into the OS. Which means that Samsung developers had to spend a lot of time developing those features hence the higher price than Nexus 6. Why exactly is Nexus 6 expensive?

The specs are bleeding edge - newest processor, extra RAM, camera with OIS and monster battery. What else do you want, really, at that price point? The Note does have extra features that add value, sure. But if you missed that window to get the big discount, you're paying hella more for it. For me, the stock Android is a big plus - no lag at all, although they've done some big improvements to TouchWiz from what I read. Posted via Android Central App

so you buying it ?
as for the TouchWiz getting better. Nopes. Recently bought a Tab S 8.4 and its a lagfest. Seriously hopeless. God bless a good developer on xda who ported AOSP to it within a few days and saved the day otherwise it was going right back to the shelf where it came from.

It seriously tempts me to get one but I don't think it comes with the Moto improvements. I think I will stick with the X series. If this came with the X's improvements I'd jump all over this. edit to add, Alex or Andrew said that they improved TouchWiz for the Note 4. Read it today. That's great for Richard Yarrell, TW is less of an albatross around its neck, lol. It's still got added value, sure, to justify the extra cost, at least. Posted via Android Central App

Yeap X series for me too. I will wait until they start putting out discount codes and then pick one up.

I agree! I also bought the Tab S 8.4 and TW lags like hell on it.. however, I threw Google Now launcher on it and now it runs smoothly... I really love this tablet.. best screen eva! Had I not gotten the Tab S, I would definitely have thrown my money on the Nexus 9... however, being a European, I dunno when we'll see the new Nexus devices over here... Google has 6 weeks to get the Nexus 6 to Europe, otherwise I'm gonna have to pull the trigger on the Note 4....

because that's not how business works or you don't stay in it for long. offering more for less usually means the manufacturer is taking a hit financially with no guarantee of a susbtantial ROI to fall back on.
simple economics.

spock123, you make some very good points. On the owner/user front, however, I think it is less a matter of expectation or entitlement as opposed to these folks grew to love Nexus and what it meant to them personally, and now that has been challenged, in their minds. Yes, the phone is expensive compared to the price of previous Nexus phones, but it is not bucking the trend by any means, since if you look at the specs and features of this phone and compare it to other devices in the same or similar category, the phone is average to cheap, price-wise. That's hard to see, though, when you are used to paying $300-$400 for a phone, and are now looking at a $650 price tag. When something we love or appreciate is challenged, changed, harmed, or whatever, or if our IDEA of such things are, human beings tend to get a bit emotional.

It's because they are commies. Posted via the Android Central App

You forget the USA is addicted to subsidies for the vast majority of people. The only reason some bought the past nexus devices was cost. Not sure of the %, but I am sure a high % would not or could not pay 650 for a phone, payments notwithstanding.

The people buying an iPhone do, and Apple pushed 10M of those. Since most people buy on contract anyway, they will do the same with this - and it's a worthy competitor to the Note and the 6+. Posted via Android Central App

Well, it could have been worse.. he could have commented on Samsung's TouchWiz.

The jump surprised me. When you go from $400 to $650 the "um, what?" reaction is normal. It was certainly my reaction. But when you step out of the Nexus bubble and compare to like-sized top spec devices it begins to make more sense. And now you don't *have* to buy it outright. Here's the cool thing. 5"+ phones are obviously what's desired. Moto now has a 5.2" and a 6" version to offer, in whatever carrier flavor you could want. If i were in the market now I wouldn't make a big deal of the size of the Nexus 6....I'd just get a Moto X.

I'm in the same boat, I'll be eagerly awaiting Android L on my OG Moto X.

$699 for the 64GB is perfect price for me. Previous Nexus were more affordable but they always lacked something due to the cheaper cost. Not with this bad boy. Looks like they threw in everything and the kitchen sink. Now, if the camera is decent, then it really is the perfect phone.

Except it weighing down your pants...Moto and decent camera? Not to mention the Nexus photo post processing is certainly mediocre...

You are assuming that will be the price. For the Nexus 9 Tablet, there is a $100 difference to add 16GB to make the tablet 32GB. I'm thinking the price might be a bit more with the phone.

Why does the phone have 3gigs and the tablet only 2...That I would love to know.

The n9 is coming with 4 gigs. Giggitty

Nope. Only 2. http://www.gsmarena.com/htc_nexus_9-5823.php

Google/Motorola better act like the "Godly" Apple with the Nexus 6 and tell the carriers they will only provide cell service and not add any bloat!! This includes not going through the carrier for updates. Basically this phone needs the exact same treatment as the IPhone to be successful as well as every other phone on the market. The carrier should only be able to sell the phone and supply the service. Any more and there hand is WAY too far into the cookie jar!!

They better "act like" that or what? You'll stop using Android?

Unlike Google, Apple has an extremely loyal user base and power that will go lengths beyond many carriers. That's why Google is having a hard time. Posted via Android Central App

Google is having a hard time? If 85% worldwide market share is having a hard time I'll gladly sign up for some of that.

I think he meant from the profit margins that Google has given in to the OEMs and carrier bloat and control...

Except it is not Google who negotiates those things with the carriers (except for Nexus phones), it is the OEM's. So you have a half dozen individual OEM's, each with their respective, smaller slice of the overall Android market, vs. Apple, which is the only OEM for the iOS market, and commands the whole shebang. It's a simple matter of divide and conquer, but the Android OEM's were already divided in the first place.

Nexus 6 on Sprint. Can't wait.

That's like putting a diamond engagement ring on a dead body and hoping for a good sex life.

''NVIDIA Tegra K1 chipset inside. (And with the 64-bit Android 5.0 along with it.) TK1 also has gained a pretty quick reputation as being a bit of a hot — as in thermally — SOC.''
Now why does that not surprise me. Posted via the Android Central App

I was on the fence based on the size of the nexus 6, but the price pushed it to a point where there are better "bang for your buck" offers (moto x, one+, ZC3).

Zc3? Posted via Android Central App

Sorry Z3C. The xperia Z3 compact. It is $500 contract free, 4.6", 3 gigs RAM, 2 days battery.

2 GB RAM actually Posted via the Nexus 5, Nexus 6 coming very soon

Blah. 2gigs, waterproof, 21 mp camera. It is a power house. You can also get a 2013 moto x for $250 now and moto pushes updates at nexus speed.

It's $550 off contract. Of course, that's understandable, because it's got a smaller screen. Had the Nexus 6 been smaller and had less RAM it would be worth that same price. Posted via Android Central App

I think you should be able to figure that out, it's not that hard.. Sony Z3 Compact.

The Moto X, as much as I love that phone, is not this phone's direct competition. The new Nexus 6 is a direct competitor to the Note and the iPhone 6+. At its price point, it's far cheaper than the Note 4 and better bang for the buck than the 6+, with 32GB instead of 16 as the base model, a better battery, 1GB more RAM and monster processing power with no lag. When you put these up head to head, the tests will be interesting. Posted via Android Central App

The Nexus 10 and GPE devices will be getting 5.0 too. From Google's own announcement:
"Android 5.0 Lollipop, which comes on Nexus 6, Nexus 9 and Nexus Player, will also be available on Nexus 4, 5, 7, 10 and Google Play edition devices in the coming weeks." http://googleblog.blogspot.com/2014/10/android-be-together-not-same.html

I'm not sure that HTC's return to the Nexus world is that big of a deal. People have been dying for a Motorola Nexus for years. To me, the fact that Motorola is finally making a Nexus is the bigger deal. Personally, I hope that, like Samsung and LG, Motorola gets the Nexus phone for two consecutive years.

HTC is the Next big Thing. Moto is crap

That's just a completely moronic statement! Posted via Android Central App

Your comment is laughable, especially using Samsung's gimmick. Posted via Android Central App

I'd say it is. Since they did make the first Nexus device. Also, most of the oems that made Nexus devices took off after making Nexus devices. Samsung did, LG and now its Motos turn. HTC is making the Nexus 9 tablet. That could encourage them to foray back into making them again. More choice is ALWAYS better.

Suddenly, despite size, I want the Nexus 6. What is wrong with me (/.\) Posted via Android Central App

I think you're realizing that it won't feel as big in hand as it seems just by looking at the number on paper, and knowing that they didn't cut any corners, it's a good machine. If It had the Moto enhancements, I'd be all over this bad boy but I don't think it does - I note the absence of the extra sensors. Maybe next year! Posted via Android Central App

Android 5.0 Lollipop statue is so cute <3

mmm. Pricing on Nexus 9 makes the Nvidia Shield look more attractive. Nvidia Shield 32GB/LTE is $399 as well.

+1 . . . My thought process exactly! The added LTE benefit & double storage for the same price as the 16gb/wifi only pretty much made my decision.

This. So what I'd give up an inch of screen and some unnoticeable resolution? I'd gain MicroSD, Directstylus, PC game streaming, no funky 4:3 ratio, and $200 extra in my pocket. The pricing kills the N9 on the value standpoint for me. Posted via Android Central App

I actually dove on the Shield on release day. I wound up having to RMA because of cracks on the bezels. Nvidia replaced my 16 GB WiFi with the new 32 LTE. I was never disappointed in the performance and Nvidias customer service after the sale is top notch. I'm glad with my decision to skip the Nexus 9 based on the 4X3 aspect ratio rumors. If I wanted a 4X3 I'd have gone with the fruity products.
Mind you, I'm holding onto my N7 2nd gen and actually bought a spare today for spare parts in case the next Nexus tablet sticks with the same screen ratio.
FYI guys, Office Depots near me (Baton Rouge, LA) have the N7 2013 16 gb on clearance 129.99 with an additional 25.00 off of all clearance tablets. So basically 105.00.. This seems to be in store only so you'll have to stop by. The website doesn't show them in stock. They also have Kindle Fire HD 8 GB going for 79.99 with the same 25.00 off. Awesome deal either way!

So much this Posted via Nexus 7 2013 or verizon Galaxy S5 or maybe one day through my moto 360

Why are they even selling 16gb versions especially at those prices? The nexus player looks interesting. Everything else looks like a slow year for Google, offering things very few people want. I can not wait for Google to release a phone next year, as the battery life on the Nexus 5 is terrible. And there is not going to be a new nexus phone this year.

So glad I opted for the moto x. Better size and price. Also can't live without active display. . Too damn big Google and nexus too big Posted via the Android Central App

6 INCH..... STOP this madness with size increase... 5inch is the perfect size... another phone ruined by google.. Moto X 2014/HTC ONE M8... best choice of the next gen phones! AMEN!

Then get the Moto X or M8 and be happy. Let those that prefer the bigger size be happy with their phone as well.

So you demand a 5" screen for size reasons, yet have a 5" phone in a 5.5" body.... Come on man. Posted via the Android Central App

I loved my nexus 5... till it got stolen.. so i was waiting for the new nexus cause i really like clean android.. but 6 inch is too large for my pockets.. and i'm sure many of nexus fans will dislike this.. the fair approach would be to make a nexus 5 2014 based on nexus 6 design with 5" screen... but i guess that will not happen cause we got the moto x 2014

Not relevant. Saying 5" is the biggest screen you will get and then talk up the m8 is silly. The G3 is almost the same size. Posted via the Android Central App

They did it's called a second generation moto X. Posted via the Android Central App

How is the tablet cheaper than the phone? Posted via the Android Central App on my HTC One (M7)

The same way the iPad is cheaper than the iPhone

Because they made a deal with carriers for the phones. The carriers are the customers, NOT us for phones. They double & triple dip. That is why wireless is where ALL the money is. They will make a minimum $100 in profit of the hardware sale alone now, PLUS all those people signing contracts ($400) or NEXT so a net average of $500 profit of EACH sale per unit. Before upsells for warranty, accessories, etc.

Lollipop. Just doesn't sound as cool as kikat Posted via Android Central App

The screen is too large. The price is too high. I loved that Nexus was low price and premium. The nexus 5 is the last great Nexus if they continue down this path in 2015. 5 in is large enough. it isn't like they offer multiple options. They give out one phone per year and MOST people will find this to be too large and the price is that of the rest of these phones off-contract so i will not be getting one.. I'll have to wait for a OnePlus One invite or wait for them to release the second phone. Sucks.

I'm sorry this phone isn't for you, but I think Google is allowed to show us what a reference phablet looks like. Compared to other phablets, it is a steal. Posted via Android Central App

Why not get the Sony Z3C or the MotoX 2014?
They're "your" size and great phones as well... and the Moto is nearly stock Android (Sony as well btw)

"The nexus 5 is the last great Nexus..." +1

Based on my experience with my Asus t100 I think the atom processor will do just fine Posted via the Android Central App

You guys left the OnePlus One off the list of phones getting the update. You guys posted the article yourselves Posted via...The One

One + is a figment of your imagination. Posted via the Android Central App

As is your brain Posted via...The One

I'm still speechless on how the Nexus 6 is bigger that bigger than bigger. And that battery sounds like it may last me 3 days, yet I would most definitely aim to burn it in one. My biggest concern is whether I'll even be able to do so.

Go look at the Xperia Z Ultra if you think the Nexus 6 is too big. That phone still fits in my pockets, so the Nexus 6 should work great for many.

As a person who purchased the Nexus 4, 5 and both 7s the moment they were announced, today Google broke my heart and drove me away. $650 for the 32GB Nexus 6 when I have a 64GB OnePlus One that cost $350? A $400 square iPad clone when my Nexus 7 was $230? $700 for a 32GB Nexus 9 and keyboard?! And I'm not supposed to buy a full laptop for less? If you're not going to play games, what does Nexus Player offer that a Roku 3 doesn't? Unreal.

If you don't play games, why not stick with the Chromecast?

Oh, yes, how DARE those dirty capitalists reap any reward for their work/products? It's an outrage, and OUTRAGE, I tell you! /sarcasm

Android has set the bar to the highest yet. They are always the first when it comes to innovation and styles and that's the reason they are well-loved by users from around the world.

No Micro SD on the Nexus 9? Why?? It's so perfect.. but you can't put anything on it .. why???

Because Google says so, they like you to utilize Cloud Storage.

Can't do that over the pacific. I'll keep looking. Wait.. can i access a usb key with the file browser app by connecting it to an android tablet using a micro sd converter?

Kind of sounds like what Apple says to iPhone users, lol!

for those bitching about the 6" display - No, their target market is not the likes of you. now please stop bitching and get over it.

↑↑↑↑↑↑↑↑ For months it was "I'll wait for the nexus 6" Now everybody's bitching. This is hilarious. If you already had $350-$400 saved up thinking it was gonna be in that price range, throw $200 more at it or sell your current phone. I'm happy with my 1+, but if I wasn't, I'd get the 6 Posted via...The One

Precisely! I was leaning towards the Note4, because I suspected Google to cut too many corners in order to get the price down. Not this time - finally a monster of a monster phone. And I'm leaning towards the N6 now.. .if I can get it

Just took care of some Motorola rep at the place I work and she pulled a nexus 6 out. It's gorgeous but it's just huge. I mean really silly huge. We compared it to the Moto x + she also had with her. That or the turbo will be my next phone. The moto felt perfect in my hand. Posted via the Android Central App

Did you happen to notice the software running on the phone?

Hopefully Android Lollipop will come to the Samsung Galaxy S4 as well.

It's been nice to have cheap Nexuses but I'm done with the poor battery life and second-rate cameras. I'm actually relieved at the direction Google went this time. I have no issues with the size or price and I've been wanting a Nexus with the active display and voice activation from the Moto X.

I thought you were done with poor battery??? Doesn't the moto x 2014 have the same battery as the nexus 5? Posted via...The One

It doesn't appear to have the extra sensors of the Moto X. We will see if any of the Moto customizations come on it, but I don't think so. Posted via Android Central App

The 6 doesn't have the IR sensors but it knows when it's picked up. Also, knock-on is there too. It's all in the 5.0 features page.

Thanks! Posted via Android Central App

I have never been so eager to avoid a nexus device before. It seems like the moto g may be the only option for me for the next few years.

I'm getting this phone size be dammed. My Droid RAZR Maxx HD is near retirement now. Posted via Android Central App

Hey Phil you guys are going to need a lot of coffee to muddle thru this craziness so we will be informed. I have never seen a point where there are so many really good devices. What to buy? I want them all. It's just a matter of money that's all.

One thing people failed to realize is.. the previous Nexus phones were lower priced because they had cheaper hardware components inside them... Things were taken up a notch, especially on the speaker side, I'm assuming, and the higher price is reflecting this. I'm willing to guess that a cheaper version of the Nexus 6 is probably on the table or could easily be released... but from a marketing point of view, it would be better to hold off on that until this one sells for a while...

And the only part of that era that I'm going to be a part of is 5.0 Lollipop. I'm skipping the Nexus 6, Nexus 9 and the Nexus player and waiting for updates to my Nexus 5 and Nexus 7 2013.

+1 It's been a while since I have felt like 'there's nothing in it for me'.. The size and price of Nexus 6 is killing me. If they had to do this, then they should have done it with the new branding name, 'Silver' as it was on news. They just ruin the Nexus name. It's just not about the price, the Nexus products were perfect and affordable to many many of us. Now I just hope they won't kill Nexus 5, NOT NOW NOT EVER. There should be 2015/2016.. version of Nexus 5 keeping the same size and similar prices.

Nexus 6 - TOO Large!! Won't fit in my pocket!!
Nexus 9 - TOO Small!!! Needs to be at least 12" diagonal so I can read it and use it as a FULL PAGE sheet music display and book / magazine reader!!!
Nexus Player - TOO Expensive!!! NOT Wanted!!! Won't run PS3, PS4, xbox360, xbox1, ipad, games or programs!!! NOT Interested in YET ANOTHER GAMING PLATFORM!!! I've not found an interesting Android game yet!!

/sarcasm Posted via Android Central App

"Nexus Player - TOO Expensive!!! NOT Wanted!!! Won't run PS3, PS4, xbox360, xbox1, ipad, games or programs!!! NOT Interested in YET ANOTHER GAMING PLATFORM!!! I've not found an interesting Android game yet!!" Dumbest comment I've read yet. Why the hell would Sony and/or Microsoft allow their proprietary games to be played on a different platform than their own? Just wow ...

I'm all in. I've got $1250 earmarked to buy all these things come Friday. For those complaining about the size of the Nexus 6, go get a Sony Z3 Compact. Sony's gear is the only good stuff I've found outside of Google-designed stuff.

Anyone Need The Smelling Salt?
Well.. Google finally sold out. You knew it was going to happen when they announced the *Silver Line*..
And these are the first products to fall under that moniker..
Carrier Bloat!
Locked Bootloaders! ( O.M.G. !!! ) On A Nexus!
Carrier Screened Updates !
What Do You Mean $649.00 - $749.00 Plus Tax !!!
Yeah... They've sold out to the Man.. This is a sad announcement indeed.
I'm just going to grab a N5 for Root'n & Rom'n and for remembering the good old days of Nexus...
When they were reasonably priced, Clean and Pure and Untouched by Carriers.

Sold through the Play Store...why would there be carrier bloat? All indications are that it will sell just as the N5 did, either get it from Google Play or from your carrier...they are all the same SKU, no carrier mods. Nexus has always had locked bootloaders. They are just simple to unlock. Nothing changes here. Again, if we assume all N6's are the same SKU (like the N5), there will be no difference between a device purchased from Google vs. a device purchased at your carrier store. Carrier screened updates? Wasn't an issue with the N5, why would it be an issue now? The N5 you purchased at T-Mobile/ATT/Sprint gets updated the same day with the same software image as the N5 you purchased via Google Play. Same SKU, no carrier interference. The Nexus 5 was sold through several carrier stores, and none of this doomsday-scenario was ever in play. There is ONE version of the N5 (referring to North America of course), it doesn't matter where you bought it, they are exactly the same. You're making a lot of (probably incorrect) assumptions based on the price point.

Play Store?
That was back in the days of the " $350.00 " Nexus.. They're Upscale now.. $708.00 with Tax but not including shipping.. so about $730.00 out of pocket ATM Cash / Credit Card ( Interest )
At this new "Upscale" price point.. most will go subsidy through a carrier... ATT , Verizon and Sprint do not want to deal with *Rookies* who don't even know how to use the Command Line.. returning bricked devices for replacement... We'll see how easy those 3 carrier's versions of the N6 are to unlock.. :-)
I've never seen a "Verizon Nexus 5" ? or an AT&T Nexus 5 ?? you're saying you have??? :-)
$700.00 Nexus devices take thing to a WHOLE NEW LEVEL.. and change everything when it comes to how they will be purchased . And how much Carrier BLOAT they will carry.. because they WILL have Carrier apps at this new $700.00 Class the Nexus 6 now resides in.. This is no longer your *One Plus One* competitor... The Nexus 6 just went PrimeTime.

You obviously know very little about the N5, it's compatibility, and how it was sold. In the US, a Nexus 5 is a Nexus 5 regardless of where you bought it (Google Play, Sprint, T-Mobile). There are no software differences whatsoever. No carrier bloat. There is no "T-Mobile" N5, there is no "Sprint" N5, or any carrier-branded N5 at all. Sprint and T-Mobile sold the N5 out of their stores, but it was the exact same phone you'd buy from Google directly (they may have had unique retail boxes, but the devices are identical...this has been confirmed time and time again). The N5 is also compatible with ATT and works fine on ATT, but wasn't sold in ATT stores that I'm aware of. The N5 is technically compatible with Verizon, but Verizon will not activate one on their network. The N6 is the exact same deal...a single SKU, sold through multiple outlets. No reason to expect any carrier mods at all. I don't know what you are basing your "carrier-vs-rookie" conclusion on as far as how easy it is to unlock the bootloader. I can confirm for myself that the previous Nexus phones on Sprint (NS4G and GNex) were very easy to unlock the bootloader, just like every other Nexus device has been. I can't comment on the Verizon GNex because I didn't own one, but the GSM versions were also easy to unlock. Why would this be any different? Just because the phone costs $300 more? Once again, there is no reason to think that the carriers will have any control over the software, since it's the SAME PHONE across all carriers. I suppose it could happen, but again, based on the N5 approach, that won't be the case. My point is this: There was absolutely nothing in the announcement that gives reason to believe that any Nexus device will have any bloatware on it at all. They announced a higher-speced device than they have in the past, and the price point follows suit. They explicitly stated that the phone will be available directly from Google, or from any of the 4 major US carriers. The implication is that it's a true cross-carrier device...which implies software uniformity...which is exactly what the N5 was. If you want to bitch, then bitch, but at least come to the table with something more than a "the sky if falling!" argument...and maybe make sure you understand the past before drawing conclusions about the future. It's pretty obvious you're not at all familiar with how Google did things with the N5. It's a single SKU, sold both through the Play Store and through certain carriers. But it is nonetheless the exact same phone...you could buy on from Google, use it with Sprint, then hop to T-Mobile, then hop to ATT, and a few smaller carriers I believe, and back again. You could buy one from Sprint, and if out-of-contract could activate it with ATT, or buy one from T-Mobile, and bring it to Sprint. No carrier bloat, because Google controls the software across all N5s. Based on what we've heard about the N6 so far from a compatibility standpoint, I see no reason to believe the approach will be any different. You're just drawing a bunch of conclusions based simply on the price point being higher than past Nexus devices and nothing else. Sure, they could do things differently, but all indications so far is that the N6 will be sold just like the N5, the only change being that ATT and Verizon are on-board selling it in their stores. The assumption that MOST people will buy it through a carrier subsidy may be true, but is irrelevant.

So many people bitched about the Note when it came out... guess what. There are people that want this size phone. Especially people with visual impairments. This bitchslaps that Galaxy Mega, is hundreds cheaper than the Note unless you got that preorder deal, and kicks the iPhone 6+ in the groin with battery life, wireless charging for those who want it, and more base RAM and storage at the same price point. I would hope that in the future we'd see more choice but I'm fine with Google showing how a phablet should be done and not cut any corners. No one can bitch about the battery, and the camera has OIS. It's a true flagship, just a phablet flagship. And yes, it's priced like a true flagship. If I didn't love my X so much I might be tempted to get one of these and give my N7 to my mom, whose tablet needs replacing right now. Posted via Android Central App

Tegra k1 has a reputation for being hot?? what do you expect with 5 A15 CPUs on a chip? the version in the tablet has 2 custom denver cores which are extremely efficient. I am sick of hearing that about nvidia, but I suppose we will see when the product is released.

You do know the nexus 6 with the snapdragon 805 has an off die discrete modem also. So if the setup doesn't hurt battery life on the note 4 it shouldn't be bad for the nexus 6 and 9.

Anybody know if the nexus 10 will be getting thus update? And who's nexus 7 2013 is still running smoothly without any problems,. Because I know alot of people's 2012 model were becoming really slow and unresponsive Posted via Android Central App

Yes, the Nexus 10 will get an update to L, so will the Nexus 4 and the 1st gen Nexus 7. My Nexus 7 (2013) is still running great because I haven't loaded it down with crap. I have a lot of music on it but not a ton of useless apps. My gaming is very light. Posted via Android Central App

and the end of the era of cheap nexus phones

Has there been any pricing released for outside the US - particularly the UK? Also, is the Nexus 9 going on pre order in the UK on 17th or just the US?

So who won the contest on guessing the correct name from a while ago? Posted via the Android Central App

All these releases and nothing I care to own or even remotely desire. How is that possible, Google?

It's weird that I'm not excited about a Nexus device, let alone three of them. There's always next year.

I don't get why the N6 comes in 32/64GB models but not the N9?

And why does the phone need 3GB RAM and the tablet 2?

I think most tablets are used inside your home, where you are more inclined to use streaming options via WIFI.

All I know is none of my Square Enix games (and probably many others) are going to work when Android 5.0 is released unless Google decides to skip ART. I have stopped buying apps due to that because I know a bunch of them aren't going to work unless the developers push out updates and a lot of developers are not fast or have not updated an app in many months. Square is the worst. A game breaking bug takes more than a month to fix. I can't imagine how long ART support is going to take...

The Nexus 10 will be getting the update as well to 5.0....right???

Is it just me, but, does the landscaping at the Google HQ (in the picture in the story) make it look like an abandoned building?

Lol, yeah. Looks like those wildlife restoration areas that look like crap and are mostly weeds but are supposed to help animal population or something.

The Snapdragon 805 doesn't have an integrated LTE modem, so I imagine Qualcomm has current gen version that can work in the Nexus 9.

Last night I saw an Android commercial. Not google. Not Nexus 6. An Android commercial. I thought that was interesting.

In every posts it was mentioning that the next Nexus (Silver??) won't be calling Nexus 6 due to some Star War references but at the end the name remains and no news of suing yet. Hmm.

I've been watching the Apple event today and it's putting me to sleep. It's so boring. The products are similar to last year's products. iOS 8 = yawn. The iPad Air 2 = just as boring of a tablet as the iPad Air. The iWatch is nothing new. Android is getting me excited about its future. Lollipop, the awesome new phones coming out this month, and the Exynos 7 Octa are all getting me excited about Android. It's not more of the same thing that I've been seeing over at Apple.

Just my opinion of course, but I don't think anyone will be excited by Apple's stuff anymore until they do "something" to change the look of that BORING interface - except maybe my daughter but she don't have no sense no how. ;-)

I like the people who define what the Nexus program is about by citing 2 of the 6 versions of the phone. Nexus is not about you getting a cheap phone with premium specs. The fact that only 2 of them have been that way is the only proof you need. Of course most of these "die hard" Nexus fans have only owned a 4 or a 5 and don't recall when a track ball......and full price....were what the Nexus program was.

Surprisingly, I'm not buying any new Nexus device this time around. I have the Nexus 5 and only buy a new Nexus phone every two years so I didn't plan on buying the Nexus 6 anyway. Even though it has a lot of nice features and should be a great phone, I'm hoping the 7th generation Nexus phone is back down to the 5" size. The Nexus 9 might be more powerful than my Nexus 10 but I don't want to lose an inch of screen size. In fact, I would be glad if it went up to 11". I also don't like the 4:3 aspect ratio. The standard for screens, from TVs, monitors, phones to tablets, is 16:9 now. That's what most things are formatted for. People say reading and web browsing is good at 4:3 but if you turn the tablet vertical so it's 9:16, you have a great screen for reading on. The Nexus Player doesn't have HDMI pass through. I know it doesn't replace a console for gaming but I did want something that worked more like Google TV or the Xbox One when it comes to interacting with the TV. Maybe another company will do something like that with Android TV.

Anyone think Google is making the nexus line go after the phablet and the silver line to be the smaller 5 inch phone? Posted via the Android Central App

Wait do you mean I have to pay for this Android 5.0 Lollipop???My tablet says that it comes with it already??!!!
Android Central Newsletter
Get instant access to breaking news, the hottest reviews, great deals and helpful tips
Thank you for signing up to Android Central. You will receive a verification email shortly.
There was a problem. Please refresh the page and try again.