Get the new Moto G4 cheap from Amazon — if you don't mind lock screen ads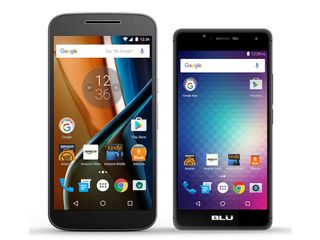 Amazon has announced a new offer for Prime members that could see up to 50% knocked off the price of their next Android phone. The retailer is loading select phones with personalized offers and ads to appear on the lock screen of each phone in order to provide these discounts. The first phones available in the offer are the BLU R1 HD and the Moto G4.
With personalized offers, Prime customers can get the BLU R1 HD for $49.99, or 50% off its full retail price. The Moto G4, normally available for $199.99, is available for $149.99 with this program. These personal offer phones can be pre-ordered now, and will be released on July 12.
Press release:
Amazon Announces Exclusive Pricing Only for Prime Members on Newly Released, Unlocked Android Phones—Up to 50% Off the Full Retail Price, Starting at $49.99
The new BLU R1 HD is available to Prime members for just $49.99, featuring a beautiful 5" HD display, quad-core processor, and 4G LTE speed
The new Moto G is available to Prime members for just $149.99, featuring a 5.5" full HD display, an octa-core processor with 2 GB of RAM, and 4G LTE speed
Breakthrough pricing is supported by personalized offers and ads displayed on the phone's lockscreen
Unlocked smartphones give Prime members the freedom and flexibility to choose the wireless carrier and service that best fit their needs
SEATTLE--(BUSINESS WIRE)--(NASDAQ: AMZN)—Amazon Prime members can now take advantage of exclusive pricing—up to 50% off the full retail price—on a selection of newly released, fully featured, unlocked Android smartphones. The all-new BLU R1 HD is only $49.99 ($50.00 off its retail price of $99.99) and the new fourth-generation Motorola Moto G is $149.99 ($50.00 off its retail price of $199.99). Each phone is offered unlocked, with no commitment to a contract, giving Prime members the flexibility to switch between wireless carriers and service options to best fit their needs. The newly launched BLU R1 HD and Moto G are available for pre-order starting today at Amazon Prime Exclusives (opens in new tab)
The breakthrough pricing on unlocked smartphones is supported by personalized offers and ads, including deals and product recommendations, displayed on the phone's lockscreen. When a customer sees an offer, they can tap to learn more about it or simply unlock their phone to dismiss.
"Customers love the freedom of unlocked phones—it's the fastest growing category within cell phones on Amazon —so we set out to find a way to make them even more affordable for our Prime members," said Laura Orvidas, Vice President, Consumer Electronics, Amazon. "We currently offer low prices supported by lockscreen offers and ads on our Fire tablets and Kindle e-readers, and they've been a hit—in fact, the vast majority of customers choose the lower-priced option. Now we're lowering prices in a similar way on new, unlocked smartphones, working with two of our best-selling brands, BLU and Motorola."
The BLU R1 HD and Moto G feature Android 6.0 Marshmallow with Google Mobile Services, including Google Maps, Gmail, YouTube, and Google Play. A single sign-on experience provides Prime members easy access to their Prime benefits through the most popular Amazon apps, including tens of thousands of movies and TV episodes with Prime Video, over one million songs and playlists with Prime Music, unlimited photo storage and backup with Prime Photos, one free pre-released book a month with Kindle First, FREE two-day shipping on millions of items, and more. Customers also get access to thousands of apps, games and in-app items that are 100% free with Amazon Underground, and can shop a personalized selection of Amazon's daily deals right from a new home screen widget.
BLU R1 HD: At $49.99, the BLU R1 HD is the only unlocked smartphone under $100 featuring a vivid HD display with a brightness rating of 420 nits, and a wide-angle 5MP selfie camera with LED flash. The beautiful 5" HD curved Gorilla Glass display and aluminum metal enclosure incorporate the highest grade material resulting in a stunning look and feel. Featuring a 1.3 GHz quad-core processor, fast 4G LTE speed, and an 8MP rear-facing camera, the BLU R1 HD is available with 1 GB RAM and 8 GB of internal storage or 2 GB RAM and 16 GB of internal storage—both have microSD card support for up to 64 GB of additional storage. The BLU R1 HD is compatible with GSM carriers, including AT&T and T-Mobile.
"The BLU R1 HD is the perfect choice for customers who want a high quality experience in a brand new, unlocked smartphone," said Samuel Ohev-Zion, CEO of BLU Products, Inc. "Only with Amazon could we bundle this much value in a smartphone for only $49.99—it's an incredible offer."
Moto G: The fourth-generation Moto G is the latest premium phone from Motorola and the thinnest Moto G yet. Compatible with all major CDMA and GSM carriers, including AT&T, Sprint, T-Mobile and Verizon. It boasts a 5.5" full HD display, a Qualcomm Snapdragon 617 chipset with an octa-core processor at up to 1.5 GHz, 2 GB RAM, and 4G LTE speeds. In addition, the Moto G features a 13MP camera with dual LED flash, and a 3000 mAh battery with TurboPower charging giving you up to 6 hours of power in just 15 minutes of charging. Available with 16 GB or 32 GB of internal storage, plus microSD card support for up to 128 GB of additional storage.
"We're thrilled to work with Amazon to offer customers the best of all worlds with the new Moto G," said Jeff Miller, Corporate Vice President, North America Sales. "When considering the purchase of an unlocked smartphone, customers want the technology and features they really care about, and at a great price." Customers can pre-order the BLU R1 HD and the Moto G starting today, with both phones available starting July 12th. Visit Amazon (opens in new tab) for additional information and details about the Prime-exclusive offer. The BLU R1 HD and Moto G without offers and ads are also available on Amazon to Prime and non-Prime members, at full retail price. For more details about the BLU R1 HD, visit Amazon (opens in new tab) and for the Moto G visit Amazon (opens in new tab).
About Amazon Amazon is guided by four principles: customer obsession rather than competitor focus, passion for invention, commitment to operational excellence, and long-term thinking. Customer reviews, 1-Click shopping, personalized recommendations, Prime, Fulfillment by Amazon, AWS, Kindle Direct Publishing, Kindle, Fire tablets, Fire TV, Amazon Echo, and Alexa are some of the products and services pioneered by Amazon. For more information, visit Amazon (opens in new tab)
Have you listened to this week's Android Central Podcast?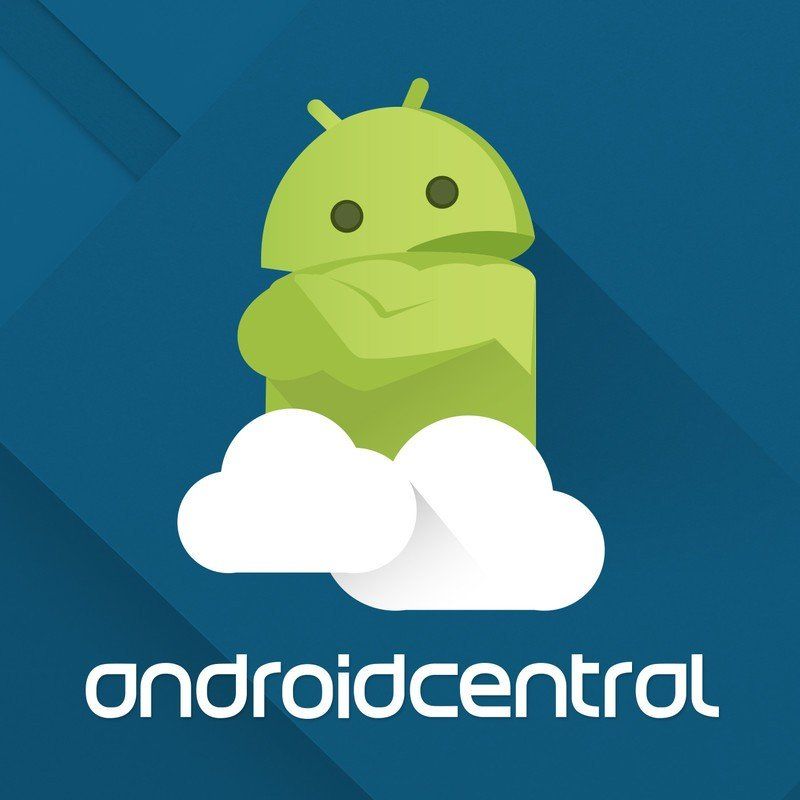 Every week, the Android Central Podcast brings you the latest tech news, analysis and hot takes, with familiar co-hosts and special guests.
Get the Android Central Newsletter
Instant access to breaking news, the hottest reviews, great deals and helpful tips.
1. Root the phone
2. Flash Cyanogenmod or another ROM of choice
3. ???
4. PROFIT

You probably won't even need a custom ROM, just uninstall their custom lock screen app and your likely stock. Posted via the Android Central App

With Amazon I doubt it's that easy. Posted via the Android Central App (Motorola Nexus 6 - US Cellular)

I did it on their kindle hd without a problem.
All u do is move one file
I rooted it but I don't believe u even have to do that to get it done Posted via the Android Central App

You really think they won't lock the bootloader? I highly doubt it is going to be as easy as a Nexus to change out the ROM or root these.

Yep, firephone was locked down good and tight. Though I have seen people remove this from the Fire tablets Posted via the Android Central App

HA ha ha ha... NOOOOOOO.... Saving 50 bucks on an already sub-par far from "flagship" phone and having ads doesn't sound like a win at all...

Yeah screw those poor people who can't throw down $700 for the newest flagship. Why do they deserve cheaper options?

So you're saying poor people should get this, to see ads for all the things they can't afford??.. If anything it'll screw over a poor person, who would spend more lol

Yeah man, totally. We have to protect those poor people from their own uncontrollable desires.

They're not claiming it's a flagship. AT&T Galaxy S7 Onyx Black with Unlimited Data

I never said it was flagship either... I said saving $50 on a "sub-par" phone (that's far from "flagship") and having ads forced on it, is not a win at all.. Now, it might be a bit better if it was "flagship" quality, at a deep discount because of the ads. If anything this is just turning the customer into the product, but lately, people seem to like that kinda thing...

Actually, the Moto G4 is a really good phone. For $150, it's a steal. I have the Kindle e-reader with the ads on the lockscreen and it makes absolutely zero difference in the use of the device. And, believe it or not, some of the ads are actually useful. This is a great deal!

No thanks. My wife's Kindle has the lock screen ads and it drives me nuts if I ever use it for anything. Posted via the Android Central App (Motorola Nexus 6 - US Cellular)

That's silly. You don't even look at it for even a second before it is unlocked...

Can you not just disable to lock screen entirely? Posted via the Android Central App

you can easily without ROOT run a one click script that removes the ads. What kindle is it? if it's the $50 one it's amazingly easy. Thanks to root junkies tool kit

I would honestly pay more to have less ads/bloatware on phones.

Great, then buy it for $200 with $50 gc from various retailers.

Its basically like the system they have on Paperwhites and such. As long as it doesn't take an additional swipe to unlock the phone I could see this not being a bad things for those trying to save some money. Plus I have found some pretty good books because of those offers on my Paperwhite.

Fifty bucks off isn't a great enough deal. $200 and you have my attention. Posted via the Android Central App

Which would mean they pay you? Posted via the Android Central App

Hell, I'll gladly let them pay me to have one. I'll even take two or three at that rate.

If I am a valued customer then yes. The amount of shopping and buying I do with Amazon, plus the $100/year for prime, yes. But I am more interested in something on the higher end, so it would just be a deep discount. Posted via the Android Central App

Exactly, If it was a bigger discount on a better device than sure, maybe, it's sorta, kinda, almost a deal (will never be for me). This is just Amazon making money off of suckers who think they're saving 50 bucks, but in reality Amazon will probably make more off of them. Smart on Amazon's part, if they sell enough of the devices.

My suggestion would be for you to not buy it then and let those who would buy it, do it in peace. Looks like a good backup device

That amazon bloatware is the worst. I never could get it to stop background operations and battery drain. Deactivating it was the only way to stop it. I cant imagine owning a device whos sole purpose is amazon bloat and click-bait. They should allow prime members more customization options... No thanks... I can get what. I need through a www browser Posted via the Android Central App

If it's easy to remove the lock screen ads it's sounds like a good plan BUT is 2 gb of RAM enough for Android these days? Love for all things android and IT

It's $125 (with Prime and ads)...it is great for the price, imo. 2gb ram is enough for a low end device. I have several similar devices with 2gb ram and the only issue is with lots of apps open, they might close some background apps. Otherwise, it isn't an issue for basic tasks, but if you are switching between multiple intensive apps/games often, then you would probably be better off with 3gb/4gb, but you aren't finding 3GB ram on a name brand device anywhere near $125. I have a fire tablet and use the lock screen deals sometimes, so it is worth it...save a few bucks on the phone, and save a few bucks on the deals.

With prime, its $59.... For 2gb ram version Posted via the Android Central App

My Surface 3 runs full windows 10 and has 2gb of ram. If it's enough for a full desktop os then it should be enough for a phone.

yes 2gb of ram is good enough especially for the slim downed roms that are out there. or even its stock rom, and for the price this is an AMAZING mp3 player and youtube watcher.

would this work as just a media controller? i would just mount it downstairs, and put Cast and other streaming apps on it and my Phillips lights app to control that. I have a mount downstairs, and can just leave this plugged in and control and stream stuff via wifi and bluetooth. Right?

Sure, why wouldn't it? Anything you can do with an Android phone, you could certainly do with these.

If all you want is a media controller, why not buy something like a Nexus 4 for less than $100 off Swappa?

What's better? The Honor 5x or the Moto g4? Honor is $200 and Moto is $125..... I don't think ads would be that bothersome, someone will figure out how to remove them eventually.

I would say probably the g4. For the price they have very similar specs, and the g4 is closer to stock.

5X had bad performance on EMUI 3.1. Not sure if that has been improved much on EMUI 4.
I would go with the G4. Posted via the Android Central App

The model is the XT1625 that means it goes with these bands if you guys want to check it out: HSDPA 850 / 900 / 1700(AWS) / 1900 / 2100 and 4G LTE with: 1(2100), 2(1900), 3(1800), 4(1700/2100), 5(850), 7(2600), 8(900), 12(700), 13(700), 25(1900), 26(850), 41(2500) Works In Costa Rica, plenty of latin american countries and Spain (has band 8) with no issues.

I wonder if they disallow switching to no lockscreen at all.

I'd get them for my kids if they would work on Verizon.

It does work on Verizon Posted via the Android Central App

Thanks! I didn't pick up on that before. The Moto G4 does support Verizon, the BLU does not.

Good deal Posted via the Android Central App

They will work on Verizon,and I am thinking about the exact same thing. Posted via the Android Central App Kids and carrier wise,that is.

What if I just turn off the lock screen? Posted via the Android Central App

You can probably disable the while thing, but it may require root. Or at the very least the developer options turned on. Posted via the Android Central App

I am sure it is just one more thing that will slow down updates. No thanks.

This phone is not for those of us who come to this site or even take the time to post a comment. This phone is for those who need a better phone than something from Family Dollar store but do not have the funds. I think having perspective about the intended market will do the community a lot of good.

Yeah. I like the idea of having it for a backup phone.

If you can afford a Prime membership though, couldn't you afford the extra 50 bucks on the unlocked version? I get buying for a kid, or a backup though.

I ordered one 135.00 with tax not a bad deal good phone for the wife she does not care as long as she can text and call me she is good. And it works with cdma and GSM networks

I can see that. I'd just be a little worried bout it slowing down rather quickly and turning into a pain to use.

So since this has an Amazonn skin, will it be up to Amazon for updates/security patches, and how quick do they push em out? Also how do the ads even work? Do you have to scroll through a certain number, or have a time thing?

No,when you open your device,you are presented with one ad to swipe through and you are off and running,and the ads are relevant more often than you would think.No big deal at all.If that is the primary thing holding you back,I wouldn't worry about it at all,and I generally despise ads.I run an ad blocker almost constantly in the normal course of events. Posted via the Android Central App

I was more just curious. I've already bought 2 phones in the past year. One Android and one iOS. There a few devices out now I'm interested in, but neither of these. I'm a Prime member and my dad cracked his Lumia screen recently. Was gonna tell him I could get him something pretty cheap if he was interested, and if I knew it wouldn't be a mistake. Thanks for the info!

I am sure Amazon locked the bootloaders so that you cant tamper with their lockscreen :-)

Not true. You can just install another lockscreen managing app. There are videos on YT reviewing the blu R1 HD with ads and they show how it works, and even how to hide it.

Much the kindles ALL of them can have their lockscreen ads disabled very easily and without root. USB debug and developer options and a USB cable to PC with one of root junkies kinlde tool kits and BAM all gone.