Amazon confirms Netflix, Facebook, Pandora and more on Kindle Fire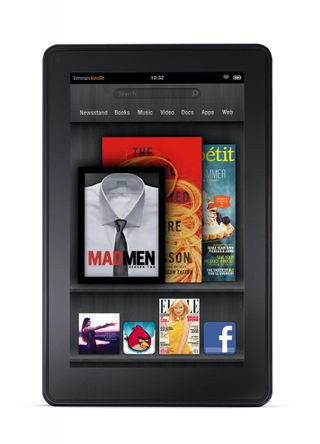 Amazon this morning's offered up a list of apps that will be available on the Kindle Fire tablet when it launches next week. And among the usual suspects -- Facebook, Twitter, Pandora, etc. -- is a pretty big one name: Netflix. Not that Netflix isn't on just about every other Android device at this point, but it's a fairly big deal here because it marries Amazon's already excellent movie streaming service with Netflix.
We're not quite ready to announce the Kindle Fire as King of the Winter Carnival just yet -- the recently announced Barnes & Noble Nook Tablet does have some serious specs of its own, and we'll have to see how much of a differentiator Amazon's services really are. (They certainly won't be a negative, of course.)
In addition to the apps we've mentioned above, you can also look for Rhapsody, Comics by comiXology, The Weather Channel, games from Zynga, EA, Gameloft, PopCap and Rovio -- and everything else that's already in the Amazon Appstore.
Source: Amazon
Have you listened to this week's Android Central Podcast?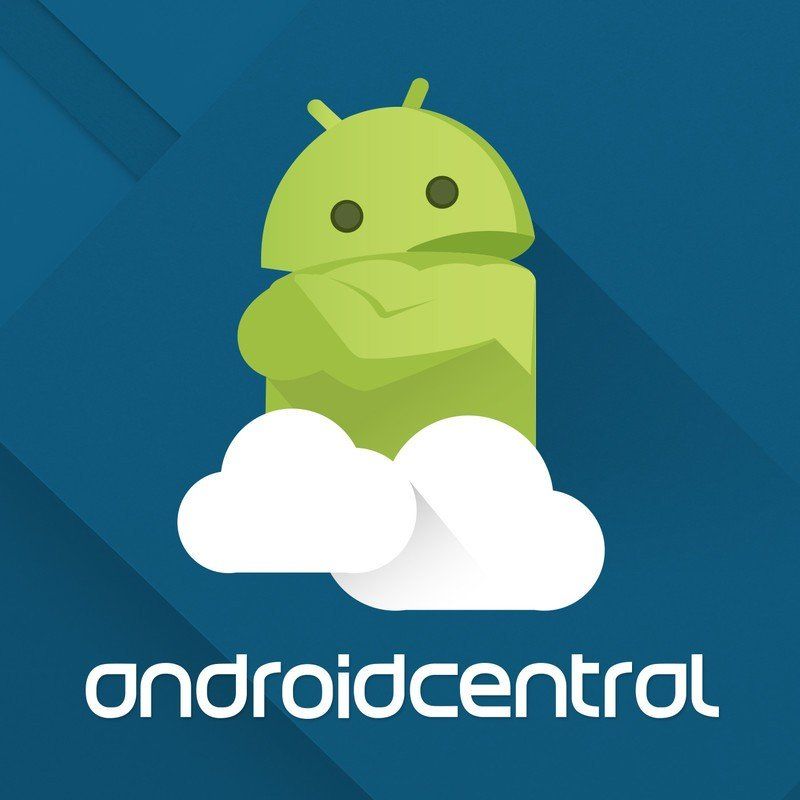 Every week, the Android Central Podcast brings you the latest tech news, analysis and hot takes, with familiar co-hosts and special guests.
this might be selling well, but as for me which i had it preordered and cancelled it after the announcement of the Asus Eepad transformer Prime which will come out in a month and I will be getting as soon as it becomes available, nonetheless this are good news for anybody wanting to buy this tablet, for entertainment.

I can't do a 10incher on the GO... tried it with the iPad1, nothing more annoying... just to big to take with me. I'll grab the Fire for being on the go and Keep the Prime at home.

well yes it is a great tablet, not for everyone of course size for some matters, since some people replace their laptops with it,the Ipad one wasnt 10.1 either, it was 9.7 inch, anyhow 199.99 is just a good price, I might end up getting it just to have it as a present, and get the Prime which is thinner than Ipad 2 and the keyboard Dock makes it really nice.

Still no card slot. The new Nook has much better specs and is only $50 more, so....

True, but the Nook is basically a reader with no access to the Market (or Amazon's Appstore) for games/apps, right? You'll have to wait for some dev to get you an unofficial Android ROM w/Market support and install instructions and go "off the beaten path" to use that Nook.

Actually, the Nook color does have it's own App store: https://www.androidcentral.com/e?link=https2F2Fcli... not as robust but it does have one and developers are publishing to it.

Wow, I didn't know that. Thanks for the link! I read the specs for the new Nook tablet on blogs over and over and no one mentioned the Nook app store. It has Angry Birds, so there's hope that it may have decent apps in it. LOL

This just might cause me to get the Kindle. Was concerned that they'd only allow their own video-streaming choices. With all the moving around of what's available from what service, it's not a good idea to assume any one streaming service will always have your favorite content. This would seem to be the best of both worlds. Rock solid integration but also a choice of content provider. For a tablet which is almost exclusively an idle consumption device I want it to 'just work' and NOT be Apple. I'll wait for the initial reviews but this is looking to be just right.

So how's that "Flash is dead like webOS" (still "alive" but more like undead) announcement going to affect the Kindle Fire sales? I know I would fully expect my new tablet to have Flash support instead of a limited view of the web. Pandora, Netflix, etc. - great! But no future Flash support? Um, no thanks. I'll just buy a small laptop/netbook that runs a desktop OS and still has Flash.

My thought's also. Why would I want my web experience to gradually decrease as web sites update the version of flash they are using?

This is a nice addition but still....no SD card. The SD card exclusion wouldn't be a big deal if it had at least 16GB of internal memory instead of 8Gig.

I would consider it, if they give me a Nook app.

Will this have 3G? i cant remember if it does, If it doesn't, ill pass.

Based on what I've read so far, it doesn't have the "magical free AT&T 3G" that the other Kindles have. I guess they're afraid with the nice specs it has (dual-core, good color display, etc.) that we would all pull down gigs of data each month on their dime. :-p

yeah, but why not offer a 3G version and say to att or any other carrier to sell a 3G plan for $20-25 a month (similar to the ipad). Maybe amazon is waiting for the 8-10 inch version to release a 3G model?? time will tell

I wonder if these apps are coming to the Amazon App Store in general. If they do it could be a big deal for cheaper tablets and devices that don't have Android Market access.

Since I'm not looking at these devices as "tablets", but as readers, I'll be going with the Nook. Better specs, and more importably....Barnes & Noble. Twice the ebooks, and brick & morter stores. No brainer. If I want a tablet I'd go for the Transformer Prime.

Will apps that we have already purchased through the Amazon Appstore for our phones carry over to the Fire? Or do we have to 're-purchase' them?
Android Central Newsletter
Get the best of Android Central in in your inbox, every day!
Thank you for signing up to Android Central. You will receive a verification email shortly.
There was a problem. Please refresh the page and try again.