Amazon and PBS expand partnership to offer more shows on Prime Instant Video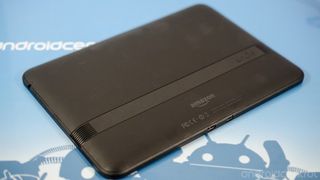 Expanded deal brings Downton Abbey and loads of PBS KIDS programming to Prime members
Amazon has extended a deal with PBS to offer hundreds more episodes from past seasons of several TV series on the network. The deal will make more episodes from popular programs such as NOVA, Masterpiece and Ken Burns documentaries available for free to Amazon Prime members. The deal also adds more PBS KIDS programming with Caillou, Arthur, Daniels Tiger's Neighborhood, Dinosaur Train and Wild Kratts -- all available for unlimited watching with FreeTime Unlimited on Kindle devices.
The new extended deal also makes Amazon the exclusive video subscription distributor of the third season of Downton Abbey, building on its previous announcement that it will be the exclusive subscription home to all seasons of the program later this year. Amazon says that Prime Instant Video now offers over 41,000 movies and TV episodes for Amazon Prime members to enjoy.
Source: Amazon
Have you listened to this week's Android Central Podcast?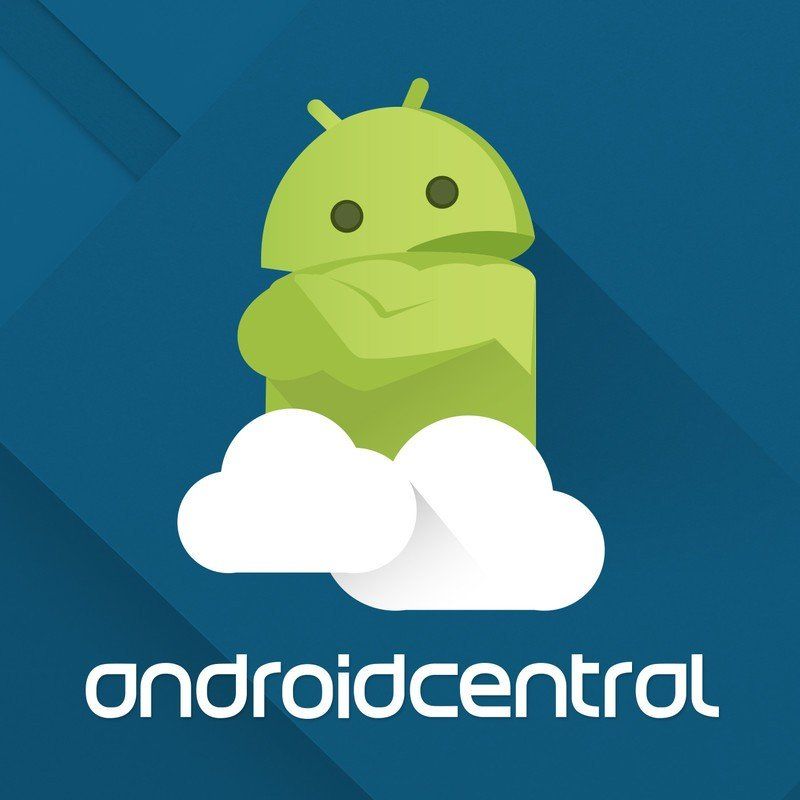 Every week, the Android Central Podcast brings you the latest tech news, analysis and hot takes, with familiar co-hosts and special guests.
Android Central Newsletter
Get instant access to breaking news, the hottest reviews, great deals and helpful tips
Andrew was an Executive Editor, U.S. at Android Central between 2012 and 2020.
Why bother reporting this when Amazon continues to refuse to release an Android app? No, buying a Kindle Fire or the Google TV app or mucking about with sideloading Flash and using certain browsers is NOT an alternative! There is no technical reason for this omission. Every other streaming service - Hulu, Netflix, etc - has an Android app. The Fire is just skinned Android. Amazon is deliberately defecating on their Prime subscribing Android users. Posted via Android Central App

What he just said. Also I dropped my prime membership and refuse to acknowledge or buy from them again till they release an app. Posted via Android Central App

Same here, I quit prime too since they will not release an app for android. Pretty stupid, they are just losing out on more money. Unless them forking android prevents them from releasing apps in the play store for all other devices.

I still subscribe to Prime because I benefit from the "free" shipping on everything regardless of cost. I make them bleed during Black Friday Week with their Lightning Deals. $5 Blu-ray? Bought and in my hands in two-days. A few hours, do it again. I get my money's worth out of Prime and the Instant Video stuff has just been a nice bonus. That said, I'm utterly mystified as to why they keep shafting Android users. At first I thought that it was because they wanted people to buy Kindle Fire tablets, but on further consideration it doesn't add up. The Fire was always a loss leader or sold-at-cost device intended to get people buying from the Amazon ecosystem. What Amazon really wants is people buying Kindle books and MP3s and videos from them instead of the competitors such as iTunes or Play. With that in mind, why they're deliberately icing out Android for an app cannot be reasonably explained. They cater to Apple iPhones/iPads/iPod Touches, all game consoles, a bazillion TVs, BD players, and streaming boxes, but the entire Android ecosystem and all those people who might want to subscribe to Prime or buy videos from Amazon Instant are told to pound sand. Or buy a Fire. Or an iSomething. When the Nexus 7 came out there were a lot of people with OG Fires who were asking about moving over, worried about what they'd lose. It appeared that since you could get Kindle and MP3 store apps, the only things used lose was the Lending Library and Instant Video while gaining better hardware (ha! but that's another issue) and the ability to buy from Play as well as A'zon's App Store. Who knew that a year later we'd still be waiting for an Android app?

I'm pretty sure it's a licensing issue. Hollywood is way behind the technology curve, so I'm betting they refuse to license their content for playback on android because they're afraid of the dread pirate Roberts or some such reason. Nothing about the way Hollywood does business makes sense. I'm sure Amazon would have an android app tomorrow otherwise. Posted via Android Central App

If that's the case, then why are there Hulu & Netflix apps? Plus I can also watch movies, shows etc on XFinity from my phone and/or tablet.

PBS is not Hollywood...I believe 90% of their funding is still from public member donations and philanthropic grants, and the rest is from the government. This is purely contractual, and I strongly disapprove of public and government funded programming being exclusive to a platform.

I've seen the "Android allows piracy" argument before. That Hulu, Netflix, Redbox, Crackle, HBO GO, the CW, and countless other video services are on Android crushes that instantly. The utter opacity and silence of Amazon about this is boggling. They are leaving a ton of money that's there for the taking on the table for no understandable reason. It's understandable for Apple TV to block outsiders and iTunes to not be on Android, but when the Fire is Android under the skin and they support all these other devices, this is simply petty assholery that only alienates users and customers. Posted via Android Central App

+1. I'm totally mystified by their refusal to provide an Android app and their silence about this omission. Makes no sense. Posted via Android Central App

My two cents -- they must be trying to protect the Kindle and Amazon's larger ecosystem. Seems like Apple and Amazon have worked out deals that were mutually beneficial to each other before like e-book pricing, so that might be the reason why Apple has it and Android does not. Apple products and iTunes store do not present any danger of swallowing up Kindle devices or Amazon services, yet Google and Android and the explosive growth of both of them could easily gobble up Amazon for breakfast. Amazon is putting up a fight.

This makes zero sense. Apple and Amazon have no deal that I'm aware of and it's Apple that's in court for their price-fixing with publishers against Amazon. Please provide cites for your claim. As for the rest, I've covered that above. Amazon is in the content selling business, not the hardware business like Apple. Look at all the digital content they sell. You can read your Kindle books on ANYTHING. You can play your MP3s on ANYTHING. Android apps from their store are usable on ANY compatible Android device. It's ONLY Instant Video and only on ANDROID* that they refuse to support. The company that seeks to protect their closed garden is Apple, not Amazon. * Don't try and say that the lack of Windows Phone or BlackBerry apps is the same thing. Android is the #1 in market share, so to blow it off is a choice based on animus, not limited resources, especially since they already have an Android app for the Kindle Fire. Posted via Android Central App

MY NOTE TO AMAZON YESTERDAY (their response below)
I just switched over from an iPhone to an Android Galaxy S4. I was extremely disappointed and shocked to find that the Amazon Instant Video app was not available to me. We use that app extensively and was the primary reason we agreed to sign up for prime. While the expedited free shipping is nice, it is not the value driver for us to pay the premium price we are willing to pay for the Instant Video. Considering Android's growing market share I am not following Amazon's strategy of keeping Android handset users out of their customer base. If the strategy is to prop up Kindle tablets with the service, why not build it for Android handset and not Android tablet? You guys have to have a losing business case with this strategy unless Apple is cutting you a check for forecasted lost revenue based on Android market penetration. Please put the app out there for those of us with Android phones. THEIR RESPONSE:
Your Account Amazon.com
Message From Customer Service
Hello, I understand your point about watching the Amazon Instant/Prime Videos on Android phones. I've researched our website for you and see that at this time, the Amazon Instant/Prime Video does not support playback on Android phones. I sincerely apologize for the disappointment. We received feedback about this from our customers and we're constantly adding new devices to our Amazon Instant Video compatible list. Devices which are unavailable now may become available in the future. We really appreciate your patience and understanding in this regard. Having Amazon Instant Video on Android phones will definitely make our customers happy. Also, I've taken your feedback about making the Amazon Instant Video app for Android phones and forwarded your comments on to our Amazon Amazon Instant Video team. I want them to know how eagerly customers are waiting for this app. Customer feedback like yours is very important in helping us continue to improve the experience of using our digital video service. The Amazon Instant Video Team will carefully review your suggestion. Thanks for your patience and helping us improve the compatible devices available for Amazon Instant Video. We look forward to seeing you again soon.
Android Central Newsletter
Get instant access to breaking news, the hottest reviews, great deals and helpful tips
Thank you for signing up to Android Central. You will receive a verification email shortly.
There was a problem. Please refresh the page and try again.