Acer outlines Jelly Bean upgrade plans, older tablets being left out in the cold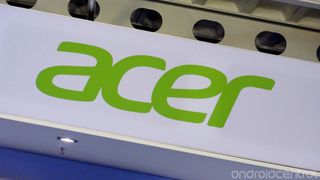 If you're an owner of one of Acer's range of Android tablets, you'll no doubts be wondering if and when you'll ever see some Jelly Bean action. Well, Acer has come forth with the details, so wonder no longer. While it's good news for some, inevitably it will herald bad news for others. Here's the long and short of it though.
The latest tablets are all in the 'yes' column. The new, 7-inch, A110 actually launches with Jelly Bean, but the larger A210 and A510 will both see an update to Android 4.1. They weren't offering any timeline for said updates, but still good news. The A700 Jelly Bean rollout reportedly started rolling out this past week.
Then, to the bad news. The older generation of Acer tablets won't be seeing a Jelly Bean update. So, that's the A100, A200 and A500 reaching the end of their Android upgrading lives. There's always the community to turn to though, and we're sure there will be unofficial methods of getting Jelly Bean onto those devices.
Source: Computerworld
Android Central Newsletter
Get instant access to breaking news, the hottest reviews, great deals and helpful tips
Would have really liked to have my A500 updated to Jelly Bean but first off I would like ICS to work correctly on it. My tablet has been plagued with issues like random reboots and force closes. Had to go back to 3.2.1 to make the machine work for any length of time.

I've had CM10 running on my A500 for a few weeks now. Works like a charm, only headache is the occasional screen brightness flicker. Come on in, the water's fine. :)

I have had CM10 on my A500 for a couple of months now. It has been rock solid for me. No screen flicker, either.

I had the same issue with my A500. I ended up doing a factor reset and that cleared it out. You may not have to go that route, but try clearing chaches and see if that helps you.

Still running my A100 on a the leaked ICS update rooted with CWM and Google Now. It's pretty stable so idk if it's worth flashing a JB rom just for the buttery smoothness. Would've been nice to get the official update tho. But, idk about the rest of you but my 7" tablet has been relegated to very limited duty since I picked up my GS3. It mostly sits connected to my plasma in the living room as a media server and the occasional Google Now show off to non technophiles.

Not surprised, its sad because the Xoom has already proven the hardware can run JB. I'm pretty sure all the tablets not getting the update are similar in specs to the Xoom anyway. I'm sure Toshiba will do the same thing, Asus seems to be the only PC manufacturer who gets it.

Well, time to post it on Ebay, and get a Nexus 7. :)
Thanks for the good times Tab A100, but its time to move on.

Dear Acer,
I really appreciate the build quality and usefullness of my Acer Iconia A500 tablet. Due to your lack of support for this device I will not be purchasing another tablet from you in the future. In order to retain customers you should consider the following:
1. Create useful docks and peripherals that connect to the proprietary connectors you add to your devices.
2. Provide software updates in a timely manner with less bugs than you currently do.
3. Support your devices, that have capable hardware, with software updates for more than just a year.

I ditched Acer after that last ICS update debarcle I'll never buy another Acer product - the support for the A500 has been dismal - failed updates and missed dates - pathetic a great product spoiled by a total lack of product support Bye Acer - another lost customer

a500 will be my last acer product and I won't be recommending them to my circle of friends..too bad, there was potential for them with the hardware and specs, but support is huge for me. it's just bad form not to upgrade software when the hardware is able to handle it. the quality of the ics software update wasn't all that impressive to me either. companies don't get a lot of second chances when there is some good competitive choices.

Same as others, this will be my last Acer tablet. I really hope Google comes out with a 10" Nexus tablet.

ya me too and hopefully drop the price of 16GB since amazon and barns and noble just came out with there new couple of tablets

Add me to this list. I've got CM10 on mine but I still consider it a bit unstable. I get a good amount of reboots for no reason and occasional lock-ups in Chrome. Not sure if I need another kernel on there or not...

Well stated, excellent.
What happened to a possible keyboard add on accessory that could of docked from the bottom.
Also why are the docking station, stylus pens and stupid acer blutooth keyboard still in my opinion highly priced? Even a microsoft bluetooth keyboard with better shape and build quality was far cheaper. Acer are loosing loyal customers, oops...Nice one...

Sorry Acer, I can't hear you over the sound of CM10 on my Acer Iconia Tab A500. I do love the hardware and to be completely honest, I was never going to stick with your (or any manufacturer's) stock ROM so this news doesn't really bother me...

Acer is ok in my book, look at the features we got with the a500, HDMI built in, Full size usb port built in, other manufactures need dongles for those so you can add expense for at least the hdmi dongle, we got Dolby mobile audio, not sure if any other tablet came with that when the A500 came out. As to the android upgrade, Who remembers when Microsoft or apple gave you even 1 free os upgrade. Come on people, you paid for Android 3.1 and got ICS free. Maybe you should never buy another car if it doesnt come with free gas after the first tank. If you had problems with your tablet crashing well acer gave you a warranty, if you didnt use it that is your fault.
I have helped alot of people who screwed up their tablet by adding or doing something that wasnt ment to be there.
Most of the problems i have seen were user's fault. I dont mind not getting Jellybean and I dont feel acer is wrong for not upgrading all of the older tablets. I thing everyone who bashes acer for not upgrading are just being Greedy.

Really? When was the last time your iPod/iPad not get iOS update? Compare apples to apples. These are tablets like iPad not a laptop or desktop. I really like the USB port more then anything on the Acer, but disappointed in lack of customer service. But I guess they are the worst laptop company too, it is no wonder they rub off in tabs as well.

Had to join in on this topic.I also feel let down by Acer,this could run Jelly Bean, so I feel betrayed to not carry on with Acer in the future. I have had a great pleasure with my Iconia A500 and will carry on using it until I have the cash for a new tablet, not Acer though. Toshiba looks good, I feel loyal to them because I supported hddvds and Sony pushed them out, so I never bought blueray, just hddvds. Asus seems good, but the truth of the matter is in my opinion Microsoft took to long to get on board. I will use this Acer A500 until microsoft have grown in stature and all companies are offering windows rt or higher. Atleast you can plug in game pads straight away and run all your classic old pc games on it, no port or stupid in app purchases needed. I want to play Kingpin,Commandos and Postal, wheres android and apple, i know, still in the infant stage of ripping us off with new gadgets that move too fast, as they are learning. Its like windows 95 again, but that was miles ahead of these boring, so called new operating systems, you watch, windows will clean up again, they just need time and the hardware. So keep you google, ios & their advertising bankrollers, i will wait for microsoft, atleast i know what to expect and the experts out there to ask questions to if and when needed.
Acer, your docking accessories are limited and costly and no bloody keyboard doc accessory..xx
Android Central Newsletter
Get instant access to breaking news, the hottest reviews, great deals and helpful tips
Thank you for signing up to Android Central. You will receive a verification email shortly.
There was a problem. Please refresh the page and try again.