The Chipolo One is a lightweight, splashproof tracker that can easily be attached to key fobs, pet collars, carabiners, and all sorts of loops. The replaceable battery lasts for about two years and the ringtone is louder than any Tile tracker. You can customize the ringer through the app and use the Chipolo One as a remote control for your phone's camera. Alexa integration is a little janky but Google Assistant works smoothly. The Bluetooth range and durability both need to be improved if Chipolo wants to knock off Tile's crown.
Pros
+

Replaceable battery that lasts 2 years

+

IPX5 splashproof rating

+

Works with Google Assistant and Alexa

+

Customizable ringtone beeps really loudly

+

Lightweight build is comfortable for pets

+

No subscription required for extra features
Cons
-

Limited 200ft/60m Bluetooth range

-

Not as durable as competing trackers

-

Alexa integration isn't very smooth
Why you can trust Android Central Our expert reviewers spend hours testing and comparing products and services so you can choose the best for you. Find out more about how we test.
Tile might offer the best and most versatile lineup of Bluetooth trackers, but it certainly doesn't stand alone. Chipolo counters the Tile Mate and Tile Slim with its circular Chipolo One and the credit card-shaped Chipolo Card.
While both brands debuted a decade ago, way back in 2013, they haven't achieved the same levels of success. Tile has a wider network of devices to rely on, which makes it more dependable so people lean towards Tile trackers. Although Chipolo's network isn't spread out as much, the company makes reliable tracking devices that are affordable and easy to use.
Apple and Samsung burst into the scene relatively recently, but they can't exactly compete with Chipolo and Tile because of limited compatibility with their own ecosystems. On the other hand, you can use iOS and Android devices with any Chipolo or Tile tracker.
Most of us are left to choose between Chipolo and Tile when hunting for Bluetooth trackers. As I mentioned in my review, Tile is easily the best and your go-to choice. I wanted to find out how Chiplo fares in real life to decide between both options. After using several Chipolo One trackers for a couple of weeks, here's what I think.
Price and availability
Chipolo launched the One and Card trackers in 2020. Not much has changed over the years. You can find the Chipolo One for $25 apiece at most common retailers such as Amazon, Best Buy, and Walmart. Chipolo offers the following monochrome color options: black, white, blue, green, red, and yellow.
Google announced improvements to the Find My Device network at I/O 2023. On the same day, Chipolo unveiled the updated new Chipolo One Point and Card Point trackers. They have exactly the same specs as the previous trackers except for one addition. You can use Google's Find My Device app and network to locate the Point series of Chipolo's trackers. Chipolo One Point costs $28 for a single tracker.
Things to like
The Chipolo One is right for a lot of use cases, but the most common purpose would probably be tracking your keys or a pet. Setting up a Chipolo Bluetooth tracker takes a few seconds at most and the app is super easy to navigate. You can also label your tracker, choose what sort of item you've attached it to, and connect your smart assistant from there.
I decided to use the Chipolo One with various keys and attached one to my cat's collar. Since the Chipolo One is so small, has a punch hole, and weighs next to nothing, it is perfect for both scenarios. Pets who are sensitive to collars and collar attachments will appreciate the featherweight build the most.
Since the Chipolo One is rated IPX5, it can handle water splashes and light exposure to water. At 120 decibels, the Chipolo One rings extremely loudly. You can change the ringtone of each tracker and there are plenty of fun jingles in the app.
Chipolo doesn't lock any of its features behind a paywall like Tile. You can choose to get alerts when your tracker is out of range. The Chipolo app also lets you share your tracker with other people such as family members or friends.
There are other cool things as well. For instance, you can use a Chipolo One tracker as a remote to take pictures on your phone from a distance. Of course, you can also use the button on the Chipolo tracker to find your phone.
Just like the Chipolo Card, the Chipolo One can be used with both Android and iOS devices. All of these features are on par with Chipolo's rival brand, Tile, and some even one-up the competition because they don't need a paid subscription to access them. To add to that, the Chipolo One comes in six colors and they all cost the same, which is another upside of choosing Chipolo over alternatives such as Tile.
The included battery generally lasts for about two years or less. I love the fact that you can change the battery on any Chipolo One tracker once it runs out. The Chipolo tracker uses the widely-available CR2032 cell that's super cheap.
Things that'll bug you
There are a number of things that Chipolo needs to change before it can shoot for the stars. For one, the IPX5 splashproof rating isn't nearly as robust as it should be. As a person who has had both pet dogs and cats, I assure you that the Chipolo One cannot survive the antics of more active pets.
During my testing, I also found that Alexa integration didn't always work as it should. This may have been because of my location, but Google Assistant and all my other Alexa devices were working fine.
The Chipolo One doesn't have the best Bluetooth range. You can connect to your Chipolo as long as it's 200 feet or 60 meters away from your phone. In a large house or property, that could be the difference between two rooms or two floors. I had trouble locating my cat because he was all the way at the far end of our apartment. That defeats the purpose of having a tracking device attached to something you want to track.
Lastly, I also wish that Chipolo would widen its network of devices used to locate lost trackers. A lot of brands partner up with other companies to expand that web. Tile collaborates with brands like Skullcandy, HP, and JLab to make sure it has a very large network of devices working together to help the community find lost Tile devices.
Now that Chipolo has partnered with Google to bring Find My Device integration to its newer trackers, hopefully, the brand will figure out a way of expanding its location-finding network.
Competition
There aren't very many Bluetooth trackers in the market that work with both iPhones and Android phones. Samsung has the Galaxy SmartTag and SmartTag+ up its sleeve, but they only live up to their fullest when used with expensive Samsung phones from the Galaxy S series.
Apple's AirTag poses a similar problem as Samsung's Galaxy SmartTag and SmartTag+ trackers. You can't use an AirTag with non-iOS devices so you're stuck if you aren't a part of the Apple ecosystem.
That leaves us with Tile as the main competitor for Chipolo. The closest alternative to the Chipolo One would be the Tile Mate, which costs only a dollar less than Chipolo's offering. There's the advanced Tile Pro which has a replaceable battery and sounds a bit louder than the Tile Mate. Here's a proper comparison of all three Bluetooth trackers.
Chipolo One vs. Tile Pro vs. Tile Mate
Swipe to scroll horizontally
| Category | Chipolo One | Tile Pro | Tile Mate |
| --- | --- | --- | --- |
| Range | 200ft / 60m | 400ft / 122m | 250ft / 76m |
| Water and dust resistance | IPX5 | IP67 | IP67 |
| Battery | 2 years, replaceable CR2032 cell | 1 year, replaceable CR2032 cell | 3 years, non-replaceable |
| Volume | Loudest | Louder | Loud |
| Dimensions | 37.9 x 6.4 mm | 59 x 34 x 7.7mm | 39 x 39 x 7.2mm |
| Price | $25 | $35 | $24 |
Tile's trackers have much better Bluetooth ranges, connect with a more reliable and wider network, and have robust IP67 water and dustproof ratings. They don't weigh as less as the Chipolo One though, and some features require a paid subscription to access.
The cheaper Tile Mate has a battery that lasts for three years but you can't replace it. If you want a swappable battery, you'll have to run to the Tile Pro which costs $35.
Should you get it?
You should get it if...
You don't want to pay for a monthly subscription
You need a very lightweight Bluetooth tracker
You want to be able to replace the battery
You shouldn't get it if...
You need a very robust tracker
You prefer to use a wider network to track and locate lost trackers
You want something with a wide Bluetooth range
Chipolo's colorful little Bluetooth tracker is great for tracking things like your keys, backpack, or pets. The Chipolo One is a perfectly good tracker, but I do wish some things were a little better.
While some of the misgivings can be overlooked, you can't ignore the measly IPX5 splashproof rating or the 60-meter Bluetooth range. Anything that's going to be attached to a pet collar needs to be ready to sustain biting, kicking, and scratching. Cats and dogs drink water from bowls, and that fully submerges collar attachments such as the Chipolo One in water.
If you don't want such a rugged Bluetooth tracker, then the Chipolo One is a decent pick. You can use it as a remote to take group photos or self-portraits from a distance and the ringtone can be customized. It is also worth noting that the Chipolo One is the loudest Bluetooth tracker I have ever tested.
Find your stuff
The Chipolo One Bluetooth tracker comes in six colors, has a super loud and customizable ringtone, and works with your choice of smart assistant. You can even use it as a camera remote for your phone. The IPX5 splash resistance and 200ft Bluetooth range could be better, but they're not the worst specs to have.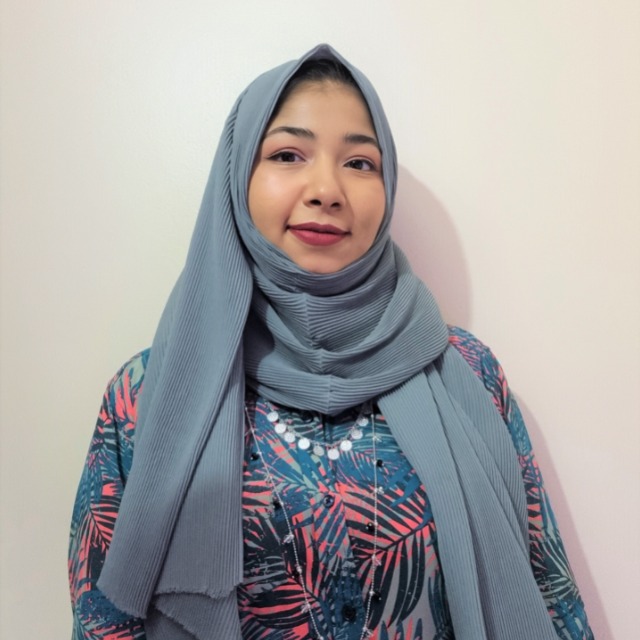 Editor — Accessories, speakers, and tablets
Namerah enjoys geeking out over accessories, gadgets, and all sorts of smart tech. She spends her time guzzling coffee, writing, casual gaming, and cuddling with her furry best friends. Find her on Twitter @NamerahS.