Best Google Pixel 5 wireless chargers 2023
Choose the best Google Pixel 5 wireless charger to ensure the battery is always topped off.
Google's support for wireless charging has been sporadic, and the Pixel 3 was the first phone since the Nexus 5 to get wireless charging, albeit still limited to a paltry 5W charging rate. The Pixel 4 series got much faster wireless charging at 11W and Extended Power Profile, but its issues dissuaded many from buying it. Its successor, the Pixel 5, was in many ways the first Google phone in several years that qualified as a safe choice, offering a reliable camera without paralyzing users with experimental features. If you are a proud owner of one, we have a list of the best Pixel 5 wireless charger choices that you can use to keep your phone's battery juiced up.
The best wireless charger options for Pixel 5
Why you can trust Android Central Our expert reviewers spend hours testing and comparing products and services so you can choose the best for you. Find out more about how we test.
Convenient dual-charging
The iOttie iON dual wireless charger allows you to rest your Pixel 5 in either vertical or horizontal orientation while charging it wirelessly, along with a smartwatch or a pair of earphones such as the Pixel Buds. This wireless charger is certified by Google, and comes with a power adapter and cable bundle. The only caveat is that even though it supports 15W output for Qi-certified devices, the iOttie iON wireless charging pad will charge the Pixel 5 at 10W.
Belkin BoostCharge Wireless Charging Stand
Stable and sturdy
Belkin, a reputable brand name in mobile accessories, offers a slew of wireless chargers in flat pad style and stand configurations. Like the previous one, this 15W Qi-certified charger allows you to charge your Pixel 5 in vertical or horizontal orientation at full 15W, while a slight bulge at the base prevents the phone from slipping. Besides the wireless charger, the package includes a 24W power brick that supports Qualcomm's Quick Charge 3.0 protocol.
Moshi Sette Q Multi-Device Wireless Charging Pad
Twice as useful
Moshi's dual wireless charging station offers 15W output for two Qi-certified devices simultaneously. The upper surface is topped with a soft fabric that mixes well with nearly every aesthetic, while preventing any scratches or scuffing on your Pixel 5 if you use it without a case. In addition, it has a USB Type-A output that can either be used to connect another charging cable, or Moshi's proprietary Flekto watch charger, that can be used to mount and charge an Apple Watch as well.
Mophie 15W Wireless Charge Pad
Seamless & compact
Mophie's 15W wireless charging pad will be an unintrusive addition to your nightstand. Just place it at a convenient spot, and it will barely distract your attention, thanks to its easily-blending looks. A rubber strip at the periphery of the charger ensures that your Pixel 5 stays put on top of it.
Anker PowerWave 7.5 Stand
Fast & versatile
Anker is a no-brainer in mobile charging accessories, and the PowerWave 7.5 Stand does not deter from that position. It will allow you to charge your Pixel 5 vertically at 15W. The wireless charger includes a 5-feet USB Type-A to Type-C cable for easy and efficient positioning. However, you will be required to buy a wall adapter with Qualcomm QC support separately to ensure the PowerWave delivers wireless charge at the maximum supported speeds.
Spigen ArcField 15W Wireless Charger
Unflinchingly cool
Spigen has established a rapport in phone cases, screen protectors, and chargers, and the 15W wireless charger continues that legacy. Besides delivering fast wireless charging to your Pixel 5, the metal chassis prevents heat from building up inside the charging pad and ensures charging speeds do not take a hit. Meanwhile, the rubber coating on the top and bottom guarantees neither the charger, nor the phone slide from their position.
Google Pixel Stand (2nd Gen)
Cool-headed
The Pixel 5 is a looker, and what better than pairing it with another aesthetically pleasing wireless charger. The 2nd Gen Pixel Stand wireless charger builds upon its predecessor with faster-charging speeds, and a built-in fan to keep the heat while charging at bay. You can also use it to wirelessly charge accessories such as the Pixel Buds. Although it supports charging speeds up to 23W, the Pixel 5 can only charge at 10W.
Mophie 15W Wireless Charging Stand
Snap-fit
Besides the flat-bed Mophie wireless charger for Pixel 5 that we saw above, we have another impressive product from the brand. This 15W wireless charging stand is built with MagSafe-compatible iPhones in mind, but can charge a myriad of smartphones. For phones that do not inherently feature a MagSafe ring, Mophie offers adhesive snap rings that can be attached to the back of your phone or its case, allowing for a steady charging position.
Anker PowerCore III Portable Wireless Charger
Portable power
The portable wireless charger from Anker is the best solution for an outing. Besides functioning as a 10W wireless charger, the Anker portable wireless charger can also be used as a backup power bank thanks to its 18W output over USB Type-A or Type-C ports. Apart from charging on the go, the Anker wireless charger is also effective as a table-top wireless charging solution, which charges itself and the phone simultaneously.
Get the best Pixel 5 wireless charger for your comfort and ease
The Google Pixel 5 is an engineering marvel that does not conflict with the traits of an appealing design. Despite using aluminum to build the unibody shell, Google has specially carved out a cavity to place the coil that allows the phone to charge wirelessly and deliver power to accessories through reverse wireless charging.
In our selection of the best Pixel 5 wireless charger options, we have listed various options hand-picked from our list of best wireless charging pads for different needs. The Moshi Sette Q is one of the most versatile and capable options, and it should help satisfy wireless charging requirements.
Alternatively, wireless chargers with stands, such as the iOttie iON dual charger, Belkin BoostCharge, and the Mophie wireless charging stand are great for people who wish to keep the screen in use while charging their Pixel 5. The official Google Pixel Stand (2nd Gen) amplifies this ease by adding a fan to the charger to keep it cool.
If mobility is your primary criterion, Anker's PowerCore III portable wireless charger lets you carry the power solution wherever you go. Besides charging your Pixel 5 wirelessly, the portable charger also comes in handy for charging devices that only support wired charging. All of the options listed above also support charging through a case, so while you are at it, you might also want to check out these Pixel 5 cases to keep your phone secure.
Get the Android Central Newsletter
Instant access to breaking news, the hottest reviews, great deals and helpful tips.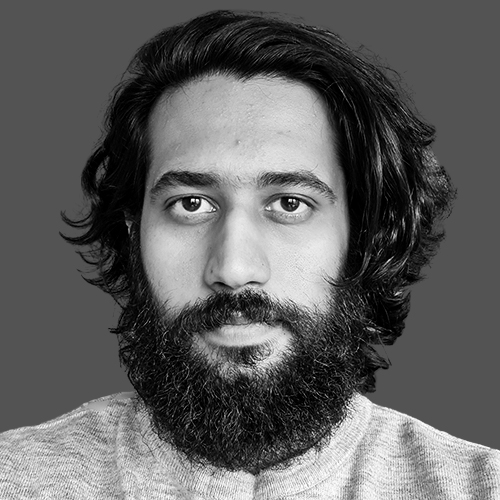 Tushar is a contributing writer at Android Central, based in India. He drives a Samsung Galaxy S22 Ultra and frequently curses Apple for upgrading tech very soon.