The Shokz OpenFit wireless earbuds take a different approach than bone conduction earbuds to keeping your ears open and spatial awareness unimpeded. They give runners and cyclists a more traditional sound, while still prioritizing safety. The OpenFit earbuds themselves deliver surprisingly rich sound and have some basic EQ settings in the app, but their touch controls aren't always reliable and there's a decent amount of audio bleed to consider.
Pros
+

Rich audio with good bass

+

Design leaves hearing unimpeded for athletes

+

Ear hooks are comfortably secure

+

Excellent battery life

+

IP54 dust/ water resistance
Cons
-

Touch controls don't always work

-

No noise cancelation or isolation

-

No auto-shutdown
Why you can trust Android Central Our expert reviewers spend hours testing and comparing products and services so you can choose the best for you. Find out more about how we test.
The Shokz OpenFit earbuds are a niche product with their fair share of issues. But I also suspect that they will spare me from serious injury one day. That may sound overly dramatic, but it's true.
Sunday Runday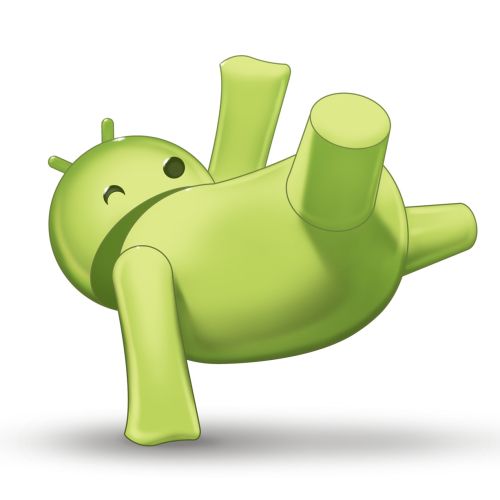 In his weekly column, our Senior Editor of Wearables and Fitness Michael Hicks discusses the world of smartwatches, apps, and fitness tech related to running and health, in his quest to get faster and more fit (and help you do the same).
Shokz (formerly Aftershokz) specializes in bone conduction headphones that essentially bypass your eardrum and deliver vibratory sounds through your ear bones to the inner ear. They're quite popular with cyclists and some runners because they don't have any passive noise cancellation, ensuring you can hear your surroundings and prevent any accidents.
The bone conduction concept is sound, but even a great product like the Shokz OpenRun Pro has limits. Some athletes complain that their bones don't interpret the vibrations in a pleasurable way; others just think the sound quality isn't good enough. Our reviewer loved them, while still noting that bone conduction can't deliver good bass.
That's where Shokz's OpenFit design comes in: it eschews bone conduction for traditional speakers, but the design has them hang above your eardrums without blocking them, directing rich sound into your ears without occluding your spatial awareness.
Shokz OpenFit earbuds still have their flaws, some from their hanging-ear design and some specific to Shokz's software. But by and large, the positives outweigh the negatives.
How they (Open)fit
To wear the Shokz OpenFit, you slide the "dolphin arc ear hook," as Shokz calls it, over your ear so it sits where your glasses' temple tips usually would. Doing so, the actual buds are supposed to slide into the concha (or outer canal area) of your ear, while leaving your eardrums essentially unimpeded.
Bone conduction earbuds sit behind your ear and leave your ears fully unblocked. I can't promise you won't get some passive blockage from the OpenFit sitting in your outer ear; but from experience, I'm fully aware of my surroundings as far as I can tell.
Worn correctly, there's a gap between the bud and your ear canal, but Shokz says it uses "DirectPitch" technology to detect "the distance and angle between the sound source and the human ear" so that it can direct most of the sound in that direction and reduce "sound leakage."
In practice, the Shokz OpenFit do well with the first concept, but not necessarily the second one. Once I adjust them to fit comfortably and put the volume at about 1/3 the maximum, they sound rich enough that I forget there's nothing in my ears. Still, my partner has assured me that she can definitely hear what I'm playing in a quiet room, and I'm sure that's the case if you blast the volume when running outside.
That makes the Shokz OpenFit a bit tricky to recommend to casual runners or cyclists, because I doubt you'll use them much outside of fitness use cases. I love these for any outdoor exercise, walks, or runs, but once I'm home, they go back in the charging case. You'll have to buy other headphones or earbuds with proper noise cancellation and privacy for everyday use, and not everyone wants (or can afford) multiple pairs of earbuds.
For me, though, it's been a game-changer to hear my surroundings during runs. If I blast the volume, it can drown things out a bit, regardless. However, if I'm responsible about protecting my hearing, I can hear the noises of nature or people calling out to me while still getting pumped up by my running playlist.
More pressingly, I've already become more aware of cyclists zooming toward me from behind, and I felt more comfortable wearing the Shokz OpenFit during a race where headphones were frowned upon. It makes me feel more considerate and ensures I won't get concussed by a cyclist going freeway speed around the corner on a public trail. And when I'm running at night, I feel safer knowing no one can sneak up behind me.
Swipe to scroll horizontally
| Category | Shokz OpenFit |
| --- | --- |
| Battery | 7 hours; 28 hours with charging case |
| Charge time | 1 hour to 100% |
| Connectivity | Bluetooth 5.2; A2DP, AVRCP, HSP, HFP |
| Sweat resistance | IP54 |
| Weight | 8.3g (Earbuds); 57g (Case) |
| Drivers | 18×11mm |
| Frequency | 50Hz-16kHz |
| Speaker sensitivity | 96dB±2.5dB |
| Mic sensitivity | -38 dB ±1dB |
At 8.3g each, the Shokz OpenFit earbuds are heavier than your typical earbuds. I don't mind it, though, because the weight sits on my ears, not inside them. I'm used to the weight of glasses, which makes them feel quite light.
In fact, you have to be a bit careful, because if you're scratching an itch on your ears, you could easily knock them off-kilter. I've never actually had them fall off across about a dozen runs, however, thanks to the long dolphin loop keeping them tethered.
Because you're probably not going to wear these all day, the 7-hour battery life should be more than enough unless you're running or cycling an ultra-length race. If the battery runs low, they do recharge quite quickly in the case — five minutes of charging gives you an extra hour — so you won't lose your tempo playlist for long. The charging case gives you another 21 hours for a total of 28.
I'm a little disappointed that the Shokz OpenFit only offer an IP54 dust and water resistance rating. Older bone conduction pairs like the Aftershokz Aeropex typically offer IP67 protection. These earbuds can handle splashes and most dust, you can't submerge them in water, and some particles could theoretically get inside if you drop them in the wrong place. Still, IP54 is good enough for most scenarios.
My only other complaint is that there's no wear detection or automatic shut-off option, something our Shokz OpenRun Pro reviewer also complained about. Not only will these drain and die if you forget to put them back in the case, but I've had bewildered moments where I answer a phone or video call and can't hear anything because they're connecting to my OpenFit buds sitting in another room.
Free up (and pamper) your eardrums
I'm not what you'd call an audiophile. My focus is more on testing running watches than workout earbuds, and I usually buy cheap, reliable tech like $30 Sony ZX headphones or wired earbuds for running. So apologizing in advance for my poor jargon or lack of context, I'll simply say that I love the Shokz OpenFit's sound, but that you shouldn't necessarily expect a symphony for your ears.
The Shokz OpenFit default to balanced EQ settings out of the box, and I happily used them for weeks before bothering to download the Shokz app and play with the settings. With the app, you can swap between Standard, Vocal, Bass Boost, Treble Boost, or your own Custom set.
My immediate favorite was Bass Boost. Not only does it give a pleasurable weight to percussion-heavy songs — a fixture of a lot of running playlists — but it emphasizes an area where bone conduction headphones typically fall short. I also appreciate the Vocal option for when I'm listening to audiobooks, while the Treble Boost didn't seem to make anything sound better.
Overall, I'd say Shokz takes advantage of the switch from bone conduction to give you better sound quality.
You can also customize the on-earbud controls using the Shokz app. By default, you can double-tap either earbud to play/pause your music or press-and-hold the left or right earbud to jump to the previous or next song in your playlist, respectively.
With the app, however, you can make the double-tap for the right earbud do something different, like contact your phone's voice assistant or jump to the next song, while holding the earbud can decrease or increase your volume instead.
Overall, the touch controls are my least favorite part of these earbuds. Sometimes, the double-tap works perfectly; other times, I end up having to do it multiple times for it to register. It's also nearly impossible to put on the earbuds without accidentally activating the press-and-hold shortcut at least once, so just be warned.
Rounding out the app's list, you can activate MultiPoint Pairing if you want to connect them to both your phone and your laptop, for example. As I said, I personally wouldn't use these for anything other than my smartphone, but I appreciate that they offer the option.
Should you buy the Shokz OpenFit?
While you might get better sound on some of our favorite wireless earbuds like the Jabra Elite 10 or Galaxy Buds 2 Pro — both in the same general price range as the Shokz OpenFit — I'd happily trade that for the OpenFit's solid quality combined with the ability to hear the world around me.
That's the main thing you'll need to decide for yourself when you choose whether or not to buy these. Do you care about the open-ear concept, and do you have another set of earbuds or headphones you can use at home? For everyday users, the design might be a bit too gimmicky; for outdoor athletes, it might be exactly what you need.
I can't say whether or not these are better than Shokz's bone conduction headphones. But they're something fresh and new for athletes who felt like they had no choice except to use bone conduction. Now, you can decide for yourself which you prefer, while staying safe and aware on the road or trail.
Shokz OpenFit offers a comfortable, water-resistant design, 7 hours of battery life, respectable audio with better bass than bone conduction headphones, EQ controls in the app, and touch shortcuts. Best of all, they rest on your ears instead of in your ear canal, preserving your spatial awareness and giving your inner ear a much-needed break.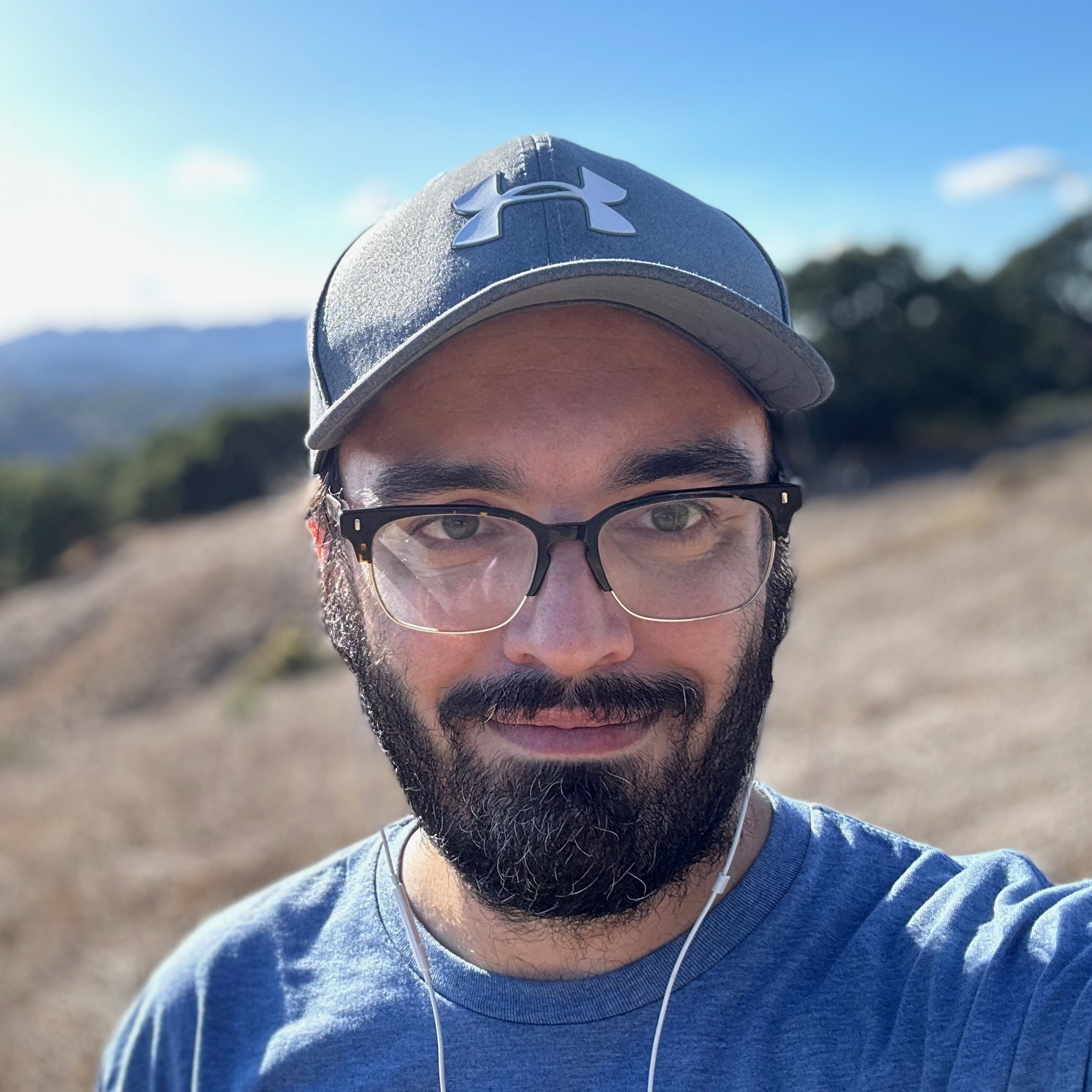 Senior Editor, VR/AR and fitness
Michael is Android Central's resident expert on fitness tech and wearables, with an enthusiast's love of VR tech on the side. After years freelancing for Techradar, Wareable, Windows Central, Digital Trends, and other sites on a variety of tech topics, AC has given him the chance to really dive into the topics he's passionate about. He's also a semi-reformed Apple-to-Android user who loves D&D, Star Wars, and Lord of the Rings.
For wearables, Michael has tested dozens of smartwatches from Garmin, Fitbit, Samsung, Apple, COROS, Polar, Amazfit, and other brands, and will always focus on recommending the best product over the best brand. He's also completed marathons like NYC, SF, Marine Corps, Big Sur, and California International — though he's still trying to break that 4-hour barrier.