The Ear (stick) benefits from much better tuning and a half in-ear design that's ideally suited for all-day use. The earbuds share the same design foundation as the ear (1), and while they miss out on active noise cancellation and wireless charging, they absolutely nail one thing: sound quality. With a bright and engaging sound that's highly enjoyable, the Ear (stick) excel in the area that matters the most.
Pros
+

Lightweight design is great for all-day use

+

Doesn't nuzzle into the ear canal

+

Outstanding sound quality

+

Lasts over six hours for music playback

+

IP54 water resistance
Cons
-

No active noise cancellation

-

Missing AptX codecs

-

No wireless charging
Why you can trust Android Central Our expert reviewers spend hours testing and comparing products and services so you can choose the best for you. Find out more about how we test.
Nothing showed last year that it was possible for a new brand to stand out in the wireless audio category. That's no small feat considering the sheer number of brands vying for attention, and for its part, Nothing did a great job drumming up interest for the ear (1). A big part of that was down to the design — the see-through design and a focus on aesthetics meant the earbuds were immediately noticeable in a sea of similar-looking products, and that has worked to Nothing's advantage.
One year and 560,000 sales later, Nothing is looking ahead to its next foray in this category. The Ear (stick) uses the same foundation as the ear (1) — retaining a similar design and slotting in at $99 — but it comes with a new half in-ear design that Nothing says is more comfortable. And like last year, there's an interesting case, this time a cylindrical design that twists to reveal the earbuds.
Nothing Ear (stick): Price and availability
Nothing unveiled the Ear (stick) on October 26, and the earbuds are now up for pre-order, with sales kicking off globally starting November 4. They will be available direct from Nothing's website, and are set to retail for $99 in the U.S., £99 in the U.K., €119 in France and Germany, €129 in the Nordics, and ₹8,499 in India.
Users in India will have to wait until November 17 to get their hands on the earbuds, and Nothing says it will roll out exclusive offers in the country. I'll have more to share on that front as we head closer to launch.
Nothing Ear (stick): Design and comfort
Nothing isn't starting from scratch here; the brand is reusing the same design aesthetic as the ear (1). That's not a bad thing as the design was what allowed the ear (1) to stand out last year. The Ear (stick) follows a similar styling with a see-through stalk that gives you a view of the internal parts — including the magnetic connectors and the antennae — and this time around, the stalk is marginally longer.
The slightly elongated stalk made all the difference when using gestures to control music playback and adjust volume. The design for the shell hasn't changed either, with Nothing going with the same matte white finish as the ear (1). It doesn't cause any irritation, and while it looks largely identical to the ear (1), the shell is a rounder and wider. Like last year, you get visual indicators for each earbud: a white dot for left, and red for right.
The second part of the design has to do with the case, and this time, Nothing went with a cylindrical design that looks really good. You twist the end to surface the earbuds, and there is a tactility with the twist motion that makes the case fun to use; I had it on my desk for the better part of a week and found myself fiddling with the case every now and then.
Image 1 of 9
Nothing's minimalist language extends to the case as well, and it is decked out in white with a red accent around the USB-C connector. This design definitely stands out a bit more versus that of the ear (1), but the downside is that it isn't as pocketable. And because there's no way to mount a wireless charging pad on a cylindrical design, the case misses out on wireless charging as well. So if that is a feature you absolutely need, you should get the ear (1) instead.
I don't really like earbuds with a half in-ear design, and while it initially felt like the Ear (stick) wouldn't be as comfortable to wear, that didn't turn out to be the case. If anything, I found these earbuds to be less fatiguing than the ear (1) after extended use, and that's down to the fact that there isn't a nozzle that extends into your ear canal.
Traditionally, the biggest issue with this design is that you don't get a tight seal, and Nothing solved that by using a more bulbous shell that nestles well against the outer ear. That said, the large shell means you may not get a good fit if you have smaller ears; my wife found these to be more uncomfortable than the ear (1) as they exerted pressure on her outer ear.
Ideally, you should try on both the Ear (stick) and ear (1) to get a good understanding of what fits you better. If you find traditional in-ears to be uncomfortable, you should give these a try — they're more comfortable than I imagined, but the sizing runs larger, so if you have smaller ears, you may see fatigue. The weight also plays a part here, and there's good news on that front. Each earbud comes in at just 4.4g, and these are among the lightest wireless earbuds I've used.
I used a dozen or so wireless earbuds with a half in-ear design to date, and the Ear (stick) was the most comfortable without a shadow of a doubt. Nothing nailed the design of the shells, and the see-through aesthetic will turn heads when you're wearing these in public.
Nothing Ear (stick): Features
The Ear (stick) pair over Bluetooth 5.2, and I had zero issues with connectivity. You're not going to find any AptX, with the earbuds limited to SBC and AAC. Thanks to Fast Pair, it takes just a few seconds to connect the earbuds to your phone. They have in-ear detection as well, with music pausing when you take an earbud out of your ear.
The biggest omission on the Ear (stick) is active noise cancellation, which is available on the ear (1). That's because of the half in-ear design and the fact that it doesn't provide a tight seal, so you miss out on noise isolation. This will prove to be a deal-breaker for many, and for good reason: while the Ear (stick) has some passive noise isolation, it doesn't block ambient noises. I could hear my keyboard strokes clearly through the earbuds without any music playing, as well as the hum of the air conditioner.
If you work in a noisy environment or want to eliminate ambient noise, you will need to get the ear (1). That said, the Ear (stick) hold up well enough for calls; you'll find three mics on each earbud, and they tune out wind and other noises to a decent degree.
Nothing is debuting a new Nothing X app alongside the Ear (stick), and it will be the default way to control the brand's earbuds going forward — the ear (1) app will transition to Nothing X. It's available for both Android (5.1 and above) and iOS (11 and above). Of course, if you're using the phone (1), most of these settings are baked into the device and you won't need to use Nothing X.
You won't find much in the way of interface changes, but there is a new equalizer that lets you change the sound of the earbuds. Nothing isn't offering a 10-band EQ here, but you get the ability to tweak the bass, mids, and treble via a custom mode. Otherwise, you get four options as standard: Balanced, More Bass, More Treble, and Voice.
I found the Balanced mode to work well in my usage, and while I would have liked granular customization, this is better than what was on the ear (1) last year. On that note, you can connect the ear (1) to Nothing X, but there's no custom EQ setting — you're limited to those four modes.
You can also customize gestures with Nothing X, and there is a lot to like here. For starters, the Ear (stick) come with digital assistant integration, and you get the ability to invoke Google Assistant or Alexa with a custom gesture.
The default single and double press gestures control music playback and calls, but you can customize these to your liking — same as with the press-and-hold gesture. I found the longer stalk to be useful for gesture control, and it detected single and double presses accurately.
Nothing Ear (stick): Sound quality
When Nothing launched the ear (1) last year, it didn't have a baseline for tuning the audio. That was evident in the way the ear (1) sounded, and thankfully, Nothing made decent strides in this area with the Ear (stick) on the back of a year's worth of user feedback. The earbuds feature Nothing's new 12.6mm dynamic driver, and they sound incredible.
Even though they don't form a tight seal quite like the ear (1), they produce a detailed and energetic bass that works really well with EDM tracks. It is tight, fast, and has a good sub-bass extension that is highly enjoyable. The mids are clear, have good timbre, and and there's an airiness to the sound that's missing on the ear (1). The treble has good definition, and there's no harshness to the sound.
They hold up rather well for gaming as well, and there is a low-latency mode that kicks the latency down to under 100ms. I didn't have any issues while streaming videos either, and overall, these are very enjoyable to use.
The Ear (stick) are going up against much more established rivals, and I tested the earbuds alongside the ear (1), OnePlus Buds Pro, Pixel Buds A-series, and the Galaxy Buds 2 Pro to see if Nothing's claims hold up in real-world use. Right off the bat, the Ear (stick) pulled into a sizeable lead against the ear (1), producing a vibrant sound that's much more nuanced. The ear (1) has a lot going for it, but it isn't tuned anywhere as well as the Ear (stick).
OnePlus's goal with the Buds Pro was to deliver a bass-forward design, and the earbuds do a good job fulfilling that particular brief. They provide a more comfortable fit, but there's no balance here: the low-end utterly dominates the sound profile, and while that leads to an enjoyable sound when listening to bass-heavy tunes, it doesn't hold up in other genres. Of the two, the Ear (stick) has a much more consistent sound.
Samsung got a lot right with the Buds 2 Pro, and they fit better than their predecessor. They have a wider soundstage and produce a lively sound that works well across a variety of genres, and they include a ton of extras. To its credit, the Ear (stick) holds its own against the Buds 2 Pro — no small feat considering Samsung's offering costs nearly double.
Coming in at $99, the Pixel Buds A are closest to the Ear (stick) when it comes to pricing, and they sound almost similar. The key variance is that the Pixel Buds A tend to get a bit harsh at higher frequencies, and this isn't noticeable on the Ear (stick).
Ultimately, Nothing did a much better job with the Ear (stick), and they're among the best wireless earbuds you'll find for $100. If you're looking to buy earbuds mainly for streaming music, these are a great choice.
Nothing Ear (stick): Battery life
Nothing says the Ear (stick) will last up to seven hours on a full charge, and that is largely in line with what I found in the week I used the earbuds. I got over six hours of music playback with these 'buds, and the big deal here is that they last longer than the ear (1).
The case adds another 22 hours' worth of charge, so you're looking at a week's worth of use between charges. There are no issues on the battery front, but the one downside is that there's no wireless charging for the case, so you will need to use the USB-C port to charge it up.
I had issues getting the ear (1) to charge within their case, but that isn't a problem here; each earbud connects securely to the magnetic connectors.
Nothing Ear (stick): The competition
There's no shortage of choice if you're in the market for $100 wireless earbuds. Samsung's Galaxy Buds 2 are among the best you'll find in this category, delivering reliable connectivity, great sound, and good noise isolation. They're not as lightweight, but they hold up just fine with extended use, and for $120, they are a good bargain.
If it's value you're after, you should take a look at the Pixel Buds A-series. They share most of the same features as the Pixel Buds, and deliver a lively sound that is highly enjoyable. They're lightweight as well and are ideal for all-day use, and at $99, you are getting a lot for your money.
Of course, if you like the look of the Ear (stick), you should try out the ear (1). They don't last as long or sound as good, but you get excellent noise isolation and the same great design. Best of all, they cost just $99.
Nothing Ear (stick): Should you buy it?
You should buy this if:
You want the best-sounding wireless earbuds for $100
You need earbuds that last over six hours
You want a lightweight design that's doesn't cause any fatigue
You're looking for IP54 water resistance
You shouldn't buy this if:
You need earbuds with active noise cancellation
You want wireless earbuds with AptX audio codecs
You need earbuds that charge wirelessly
Nothing had a year to figure out how to tune audio, and it has used that time well. The Ear (stick) produce a much more nuanced sound that's lively and engaging — the difference in tonal balance is immediately noticeable when using these next to the ear (1). They also feel like a mature product, a fact that's clear in the design and the cylindrical case.
They're not as pocketable as the ear (1), and while the earbuds are lightweight and great for all-day use, that may not be the case if you have small ears. The biggest omission is the lack of noise isolation, and you miss out on wireless charging for the case.
However, if you don't care about the omissions and instead need wireless earbuds that sound phenomenal, the Ear (stick) are an easy recommendation.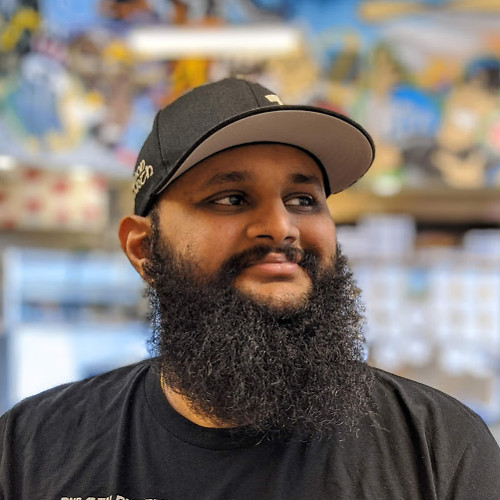 Harish Jonnalagadda is a Senior Editor overseeing Asia at Android Central. He leads the site's coverage of Chinese phone brands, contributing to reviews, features, and buying guides. He also writes about storage servers, audio products, and the semiconductor industry. Contact him on Twitter at @chunkynerd.