Beats made the Studio Buds Plus to cater to iOS and Android users just the same, and the results show improvement in key areas, though you have to be okay with a few missing pieces.
Pros
+

Good, balanced sound

+

Very comfortable fit

+

Effective noise cancelation

+

Good call quality

+

Reliable button controls

+

Solid battery life
Cons
-

No custom EQ

-

Limited codec support

-

No wireless charging

-

Not all iOS features apply to Android
Why you can trust Android Central Our expert reviewers spend hours testing and comparing products and services so you can choose the best for you. Find out more about how we test.
Beats continues to improve at making earbuds that also contribute to changing the brand's perception and reputation. The headphones have a longer lineage, but it's the earbuds that make things more interesting if you ask me.
The Studio Buds Plus are just the latest example, not just because the transparent variant looks so unique, but also because they come across as a refined pair that improve both fit and performance.
Beats Studio Buds Plus: Price and availability
Beats launched the Studio Buds Plus in May 2023, which are very easy to find if you go looking for them. They start at $170 and aren't likely to come down in price for a while, save for the odd price drop that might come out. They come in a cool transparent finish, along with black/gold and Ivory colorways.
Beats Studio Buds Plus: What's good
The Studio Buds Plus follow up on their predecessors in several ways, making these earbuds feel a little more like a fresh start rather than an incremental update more in line with the "plus" implied by the name. Two years between launches can do that, and given the color options here, perhaps Beats sees this as a more refined product on top of that.
The previous Studio Buds came in six colorways, including bright ones like pink, blue and Beats red, whereas the Buds Plus keep things more neutral. The transparent variant may not be loud in color, but it still cuts a unique look unto itself. I like the ivory ones Beats sent to me, just the same for how slick they looked.
They also fit really nicely, in part because they are built to distribute the weight more evenly as they rest on the inner ears. I am impressed at how little they wiggle loose as I move around, even during bike rides or workouts. Including four ear tip sizes definitely helps, though it's unfortunate they're not more rugged than their IPX4 protection.
Despite that, you won't have to worry about compatibility with Android devices since the Studio Buds Plus support Google Fast Pair for a quicker setup. They also don't limit all key features to iOS devices alone, making them perhaps more agnostic than other Beats earbuds have previously been. That includes spatial audio — albeit not with every app or head tracking — and Find My Buds in case you misplace or lose them.
The Beats app offers little in the way of customization outside of active noise cancelation (ANC), transparency, and various controls. Given the physical buttons, you can rely more on how effective they are. Press once to play/pause or answer a call, twice to skip a track, and three times to repeat one. Press and hold to either activate Google Assistant or toggle through the noise control features. You also have the option to control volume using the press-and-hold commands. I managed to get hands-free Google Assistant to work through the earbuds, and it's pretty seamless.
Don't expect booming bass here because that's clearly not what Beats intended when tuning these buds. Without an EQ in the app, there's no way to change that, but at least the default sound quality is solid to begin with. Think of it like a flat EQ that could work with any genre, though with restraint on the low end, meaning if you're looking for thick bass, you likely won't feel the Studio Buds Plus go deep enough.
This flies in the face of the brand's reputation, but it also serves a wider subset of listeners where more bass isn't all that necessary. A renewed focus on balance leads to good results, especially with vocals and string instruments standing out more than they would've before. I personally haven't tried the original Studio Buds, so I can't determine precise differences with the Plus pair, but I would bet you will like these if balance is what you're after.
Spatial audio is quite good if you're interested in that. I got it to work perfectly fine on Apple Music and Amazon Music, though not on Tidal. There's no head tracking, but you do hear the spatial effect for Dolby Atmos tracks on the aforementioned apps.
That also goes for call quality, which is excellent on both ends. Beats improved the microphones to the point that they can sufficiently muffle background noises to make calls audible. I never encountered a single complaint when speaking with someone, even if I was outside, though I did often have to raise the volume a bit to hear them.
ANC and transparency work well, too. While the Studio Buds Plus won't unseat any of the big guns for the noise cancelation crown, they manage to do well in blocking out low-frequency sounds, like the type you'd find while traveling. High-frequency sounds will pierce through, and it's in those situations where you realize these buds aren't on the same level as the best ANC earbuds in the business.
This is where the comfortable fit and different ear tips also help because they can create a tighter seal to improve passive isolation, which only helps the ANC cause. You can also choose to turn off both ANC and Transparency mode if you don't need either of them to work.
Battery life is pretty good at up to nine hours if you leave them off, knocking down to between six and seven hours with ANC on. Volume levels will affect the numbers either way, but in any case, these won't die on you quickly. The case holds an extra three charges, with a five-minute charge giving you up to an hour of playback.
Beats Studio Buds Plus: What's not good
As good as the Studio Buds Plus are, they're missing features I'd expect from earbuds at this price. The case has no wireless charging, forcing you to keep a USB-C cable handy in case you need to top up at any given time. The lack of wear sensors also mean playback doesn't automatically pause when taking off either bud. I will say physical buttons somewhat offset that because a simple press can do the job, but once you've felt the convenience of auto-play/pause, it's hard to leave it behind.
I'm also baffled by Beats refusing to include an EQ to customize the sound in its app. You can find earbuds for half the price offering an EQ, so there's no excuse for the omission. All I can think of is how much better these could sound if I had a way to tweak the audio to my liking.
Codec support is also lacking for earbuds in this range. While it's hardly surprising an Apple-owned brand won't bother bringing in aptX, there's nothing special going on here with codecs otherwise. I couldn't rely on the Buds Plus to stay in total sync when using them to watch movies or shows, which is one of the drawbacks of sticking to AAC and SBC.
Beats Studio Buds Plus: Competition
For sheer comfort, the Studio Buds Buds Plus would be good enough to make the cut with the best wireless earbuds, but at their price, they have a lot of competitors worth considering instead. For instance, if you like the idea of a transparent finish, the Nothing Ear (2) sport a similar design philosophy, except they have stems, a custom EQ, and support for the LHDC hi-res codec.
The Jabra Elite 7 Pro feel like a bargain by comparison, simply because of the various custom options in the Sound Plus app and the fact they fit really well and are better suited to tougher workouts. For less money, you can get a great fit and great results with a pair like the Anker Soundcore Liberty 4.
Beats Studio Buds Plus: Should you buy it?
You should buy this if...
You want good sound with ANC support.
You want a comfortable fit with physical buttons.
You want good call quality.
You like a transparent finish.
You shouldn't buy this if...
You want a custom EQ.
You want more codec support.
You prefer to have heavier bass.
There's no doubt in my mind these are a better buy than the AirPods 3 because they work better with Android devices, to begin with. They also sound better, fit better, and have ANC. That's the easiest comparison to make, but in the crowded market with all other brands, the Studio Buds Plus run up against tough competitors.
Despite that, they're easy to like, considering how well they fit, sound, and work with Android devices. Google Assistant works smoothly while wearing them, not to mention the reliable onboard controls. If you're looking for the Beats experience, these are your best bet right now.
The Beats Studio Buds Plus extend a nice olive branch to Android users, offering more features previously only available to iOS. Improved sound and noise cancelation combine with a comfortable fit and effective controls to deliver the goods to your ears.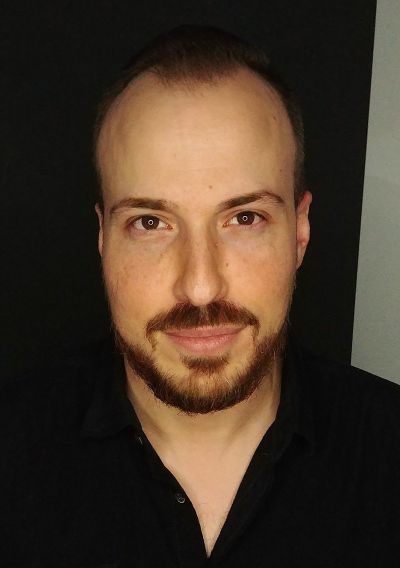 Contributor, Audio Reviewer
Ted Kritsonis loves taking photos when the opportunity arises, be it on a camera or smartphone. Beyond sports and world history, you can find him tinkering with gadgets or enjoying a cigar. Often times, that will be with a pair of headphones or earbuds playing tunes. When he's not testing something, he's working on the next episode of his podcast, Tednologic.