5G in the US: How each carrier will deploy 5G on phones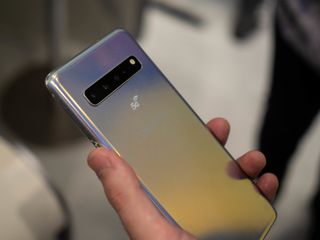 The Big Four U.S. carriers are all well into their 5G roadmap. We have 5G-ready phones like the Galaxy S20, and we already can see the results of testing using phones and broadband routers and wireless hotspots. 5G is here, and it's not going to be the typical slow rollout we've seen with 3G and 4G LTE.
There is one way that the 5G networks in the U.S. will resemble its 3G and 4G counterparts, though: each carrier is doing things differently and it's very unlikely that you'll be able to buy a single device that works with everything. This will probably change as the tech inside the devices and the tech that powers the networks mature, but any goals of buying an unlocked 5G-ready device today and using it across multiple carriers will need to be tempered.
Here's what we know so far about how each carrier is building a 5G network.
Note: This article was updated in March 2020 with all of the latest information about 5G network deployments in the U.S.
AT&T
AT&T expects to offer nationwide 5G service by the end of 2020 and has begun offering mobile 5G service in over 65 cities. AT&T actually has two 5G networks, and each uses a different technology that isn't compatible with each other.
The larger rollout uses AT&T's 850MHz low-band 5G and is what consumers will be able to use throughout 2020. But AT&T is also rolling out millimeter-wave coverage for business users, with plans to convert consumers over to the faster network once it's fully deployed.
AT&T also offers what it calls "5G Evolution" service, which isn't 5G at all. The company expanded and enhanced its 4G LTE service and has offered it in 400 markets. Don't be confused if you suddenly see a "5Ge" icon on your phone; it's just proper carrier aggregation of the company's 4G LTE service.
More: AT&T's '5G Evolution' network isn't a brand (new) problem
AT&T's 5G service will rely on the company's fiber network as a backbone, which is expected to cover 14 million people by mid-2019. The network will use what's known as "millimeter-wave" which uses high-frequency spectrum to broadcast signals across relatively short distances. With 39GHz holdings that cover more than 30% of subscribers in the top 50 markets, the company has a solid base to build on, and AT&T also plans to use "additional spectrum bands" in the future to bolster its 39GHz spectrum.
In the end, expect a mixed high and low spectrum 5G network from AT&T that uses Fiber as a backbone with many small-cell sites to allow wireless access to the service once the network is fully deployed.
Verizon
Verizon, Qualcomm, Motorola, and Samsung demonstrated the first mobile 5G radio test in late 2018 and released its first mobile 5G device — the Samsung Galaxy S10 5G — in 2019.
More: Verizon 5G Home is 5G home internet that costs $50/month
Verizon has also enrolled 5G to power its "5G Home" broadband service starting in September 2018. The service has no data cap and offers speeds ranging from 300Mbps to 1Gbps depending on location.
Verizon's 5G service will run on the company's millimeter-wave 28Ghz and 39Ghz bands. Verizon holds the largest amount of millimeter-wave licenses among the Big Four (and possibly of any company worldwide) with 76% of the available 28Ghz spectrum in the top 50 markets and 46% of the available 39Ghz band.
Verizon is confident in its ability to deliver 5G service to fixed locations using specialized equipment. In early 2019, the company offered 5G Home service using off-the-shelf equipment and 5G mobile broadband. Using its millimeter-wave spectrum to build out a solid 5G network means Verizon will have to deploy a huge number of small cell sites across the country, but as we saw with 4G LTE service, expect Verizon to be both first and best while 5G is new.
In March 2019, Verizon unveiled its mobile 5G plans with the launch of the 5G Moto Mod for the Moto Z3. The network is now live in 31 markets and is impressively fast.
Sprint
Sprint and T-Mobile may be trying to merge, but even if that doesn't happen the company is in a strong position when it comes to delivering 5G service.
While AT&T and Verizon plan to use millimeter-wave spectrum to deliver 5G service, Sprint has another trick up its sleeve. Using excess 2.5Ghz spectrum, of which the company holds plenty, Sprint's 5G service will run on mid-band frequencies instead of the upper bands that constitute millimeter-wave. Because this mid-band spectrum is also used for the company's 4G LTE service, cell sites will need to have new equipment deployed to cover the 50/50 split.
While using its existing sites to deploy 5G means Sprint will be quick to roll out 5G service, it also means that Sprint's 5G network won't have the low latency and high-bandwidth that millimeter-wave spectrum can deliver. Sprint plans to address this in the future by employing additional spectrum to bolster the 5G network. Right now, Sprint's 5G network is live in Atlanta, Dallas-Fort Worth, Houston, and Kansas City.
Sprint also plans to make its 5G service available to Google Fi users. Fi currently uses Sprint LTE along with T-Mobile and U.S. Cellular to deliver internet and phone service to its customers.
More: T-Mobile and Sprint Merger FAQ: The good, the bad, and the ugly
T-Mobile
Like Sprint, T-Mobile isn't depending on a merger to begin its 5G rollout. Starting its rollout of 5G in late 2019 according to CTO Neville Ray, T-Mobile now claims to provide coverage to over 60% of Americans.
This is because of how T-Mobile plans to deliver a 5G network using its 600MHz spectrum. It already holds this spectrum and was in the process of putting it to use when 5G standards were finalized. With workers and equipment at the ready, it was easy to get started.
While AT&T and Verizon are using a high-band millimeter-wave spectrum for 5G and Sprint is using 2.5GHz mid-band, T-Mobile is using the 600MHz spectrum it already owns. There are some benefits here — the signal can travel long distances and through solid objects much better than higher bands can and that means fewer new towers are needed. There are also some serious drawbacks, namely, the network will have higher latency and lower throughput speeds than both millimeter-wave networks and a mid-band network.
To offset this, the company is also building on 28Ghz millimeter wave spectrum and an existing mid-band 2.1GHz spectrum. A network of this type will prove to be challenging for device manufacturers who will need to balance the power requirements all these radios will have or find betters ways to switch radios lest devices only work in limited areas.
On paper, 5G in the U.S. can look confusing. Unless you frequently hop between carriers though, the confusion will fall on the shoulders of the companies making phones. Just like the current situation with 4G LTE, don't expect every device to work on every network. You will be able to find a 5G phone you love though, as phone makers will race to get compatible models out the door as the networks roll out.
Sign up for Black Friday email alerts!
Get the hottest deals available in your inbox plus news, reviews, opinion, analysis and more from the Android Central team.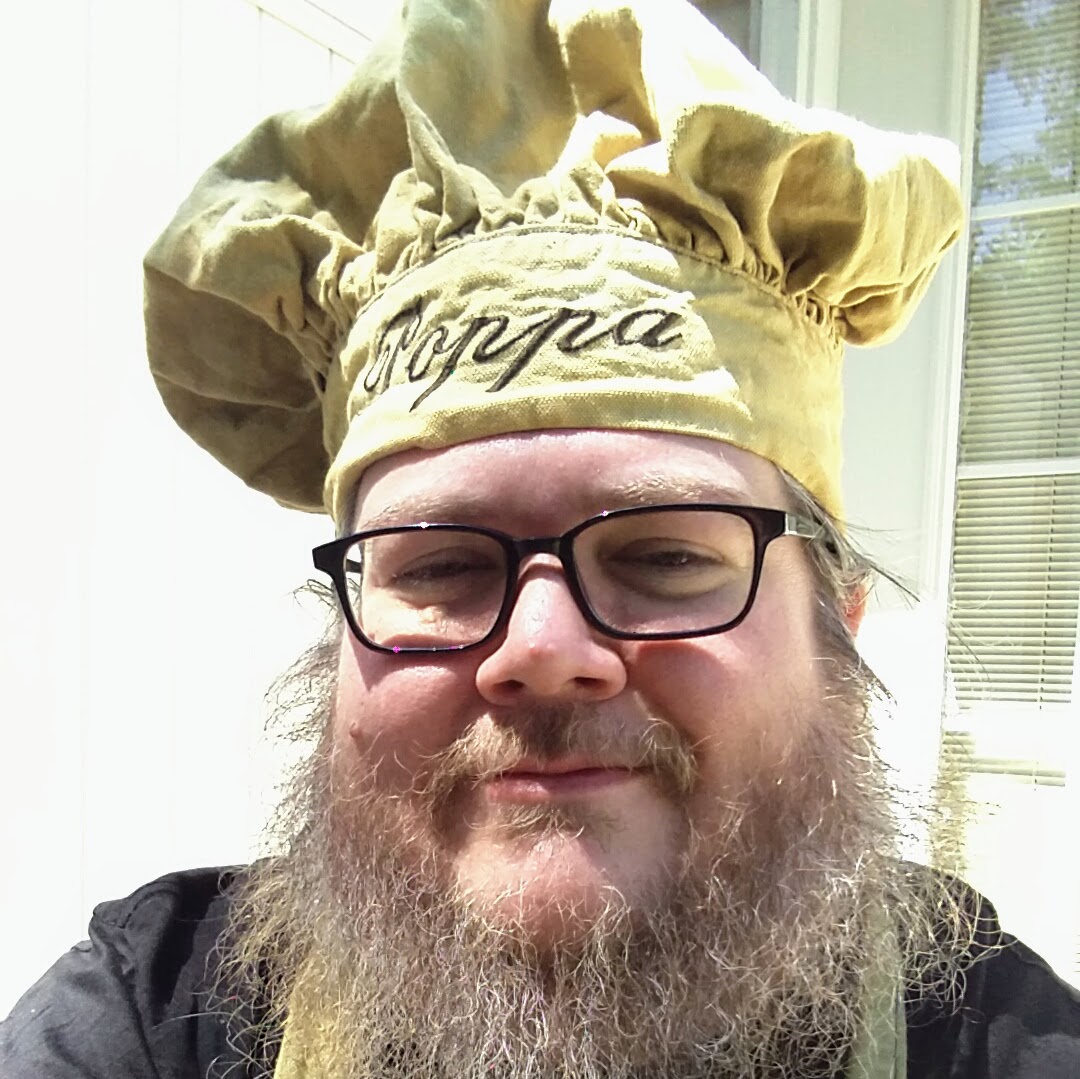 Senior Editor — Google Ecosystem
Jerry is an amateur woodworker and struggling shade tree mechanic. There's nothing he can't take apart, but many things he can't reassemble. You'll find him writing and speaking his loud opinion on Android Central and occasionally on Twitter.