5 things to do first when you get new headphones or earbuds
Before the music plays, set things up to make it even better.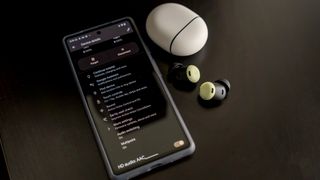 (Image credit: Ted Kritsonis / Android Central)
There are so many choices available when it comes to headphones and wireless earbuds, which is great for your ears, but it also means you have more to consider once you get them in your hands. They're more sophisticated now, offering a variety of features to truly make them your own.
That could mean finding the best fit, the best sound, or the best integration to squeeze more out of their functionality and performance. That's why when you're setting up a new pair, think about these five steps to take.
1. Download the app
I'm reminded of the various times when friends or acquaintances would complain about the headphones or earbuds they got, and upon hearing which pair, I would ask, "Did you download the app?".
Most would answer in the negative, and it's one of the biggest reasons why first impressions matter so much with products like these. Everything about how we hear or listen to content we like is subjective, so dedicated apps serve to even things out by addressing personalization out of the box. Not every brand or app will offer the exact same features, mind you, but you will likely find options to adjust active noise cancelation (ANC), tune sound through an onboard EQ, and customize the onboard controls, among others.
The granularity of these options can vary, depending on the features available. For example, headphones and earbuds offering spatial audio may require you to take photos of your ears to calculate how to best deliver sound to them. Some brands will perform ambient sound tests to help you gauge how much noise cancelation is necessary.
Many apps now also help you find your headphones or earbuds if you've misplaced them. Using Bluetooth technology, a dedicated app can help you set this up and find your missing pair in that rare instance when you can't remember where you left them.
The apps also play an integral role in firmware updates. If your headphones or earbuds have a new feature or need to fix a bug, you can download and install the update through the app. Brands also make quick start guides and instruction manuals available through these apps, ensuring you can figure out a feature or setting straight from your phone.
2. Find the right fit
Fit and comfort are also highly subjective, which is why it's worth taking the time to figure it out. For on-ear and over-ear headphones, you have less flexibility because (except in rare cases) there's no modularity involved. You can't really swap out ear cups or the headband for those. But there are ways to loosen the headband or shift placement just enough to make a positive difference that way.
With earbuds, you can pursue other avenues. Forget the AirPods (the regular ones, at least), because most earbuds come with at least three pairs of ear tips in different sizes. Some will give you four, five, or more. The point is, you can try them out and see which ones not only fit best nestled into your ear, but how much they passively isolate the sound from background noise.
One of the biggest benefits of a tighter seal is better bass. Who wouldn't like that? You just may be surprised at which tips will give that to you. Bigger isn't always better, and not just because you have smaller ears. Some brands picked up on this and offer fit tests in their apps that play a series of sounds to figure out which size works best for your ears. In certain instances, you may need to wear a different size for each ear.
3. Do a sound check
It's a simple premise, but you can make it as intricate as you like. Play music and gauge for yourself how it sounds. Is it missing something? Not enough bass? Too much bass? Vocals aren't warm enough?
That's where an EQ (equalizer) comes in. Many of the apps will give you a variety of presets to choose from, or the ability to create your own. That way, you get to adjust the tuning to your preference, including the chance to set up presets for different genres if your tastes are more eclectic. The good news is apps and EQs are more common now across headphones and earbuds at different price points. They're not features you'll only see in premium pairs.
If you're not pleased with what you're hearing out of the box, this is one of the most important features for changing that perception. It can also make the difference between what you were used to before and what you want to hear now.
4. Know your sources
It's good to measure your expectations but also worthwhile to know the limits. For example, if you're a Tidal HiFi, Amazon Prime Music, or Qobuz subscriber because you like hi-res audio, it's good to know what kind of connections you're dealing with. If wired headphones with a DAC (digital-to-analog converter) are your speed, then you're good to go. But for anything wireless, you need the right codec to even get what's considered hi-res. It's probably something you should look for before you even buy a new pair, assuming specs like that matter to you.
LDAC, LHDC, aptX HD, aptX Lossless — these are hi-res codecs capable of more efficient compression. To put it in perspective, standard Bluetooth codecs like SBC, AAC, and aptX transfer audio at bit rates of around 320kbps. Hi-res codecs can go higher than that, with aptX HD at 576kbps, and LDAC or LHDC up to 1,000kbps. CD quality is 1,411kbps.
If your phone doesn't support a certain codec, but the headphones or earbuds do, you won't get that quality. The same is true in reverse. Both the phone and headphones/earbuds need to be on the same page that way. It's less of an issue with Android phones, where LDAC and aptX HD support is common, bit it's not always the case with audio products.
5. Charge them up
Manufacturers suggest fully charging headphones or earbuds before first use, but that's not always necessary. More often than not, they don't come out of the box with a full charge (60-80% is most common), so you can charge them to full capacity if you want. For headphones with really long battery life, you could go either way, though it's nice to be able to go for days, or even weeks, before you have to plug them in again. For earbuds, a full charge stretches your listening time further.
Android makes it a lot easier to see battery levels as you use them to know where you stand. That could appear on your home screen, and will definitely appear in your Bluetooth device list. If you look through the settings in the app for your headphones or earbuds, there may be options for audible low-battery alerts to charge them again without them dying completely.
Enjoy the tunes you want to listen to
These steps are common themes for the best headphones and best wireless earbuds. They're the best in part because they offer the features, customization, and performance setting them apart from others. But you'll find others do the same as well, which bodes well for whatever pair you think will be the best fit and sound for your taste.
To get the most out of your headphones or earbuds, it's best to make them your own as much as possible. Come across someone else wearing the same pair, and it's likely you configured yours differently than they did. That's the kind of personalization worth paying for, and taking the time to figure it out gives you the best shot to avoid any buyer's remorse.
Sign up for Black Friday email alerts!
Get the hottest deals available in your inbox plus news, reviews, opinion, analysis and more from the Android Central team.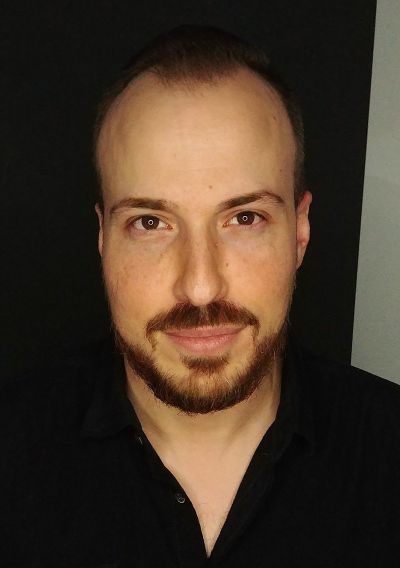 Contributor, Audio Reviewer
Ted Kritsonis loves taking photos when the opportunity arises, be it on a camera or smartphone. Beyond sports and world history, you can find him tinkering with gadgets or enjoying a cigar. Often times, that will be with a pair of headphones or earbuds playing tunes. When he's not testing something, he's working on the next episode of his podcast, Tednologic.
Personally I'd first use alcohol wipes to clean the earbuds and everything comes with it.

Reply