Over 15% of all Android phones now run Nougat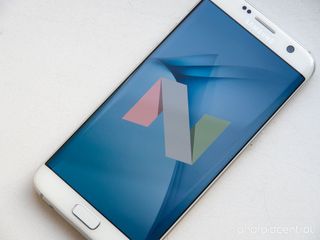 The monthly Android Distribution list is an important tool for developers to decide what software versions to target for their apps. They're also cool for us tech nerds that just like to argue what fragmentation actually means. The distribution numbers for September are out, and there are not many surprises.
Right off the bat, Android 8.0 has not been available on enough devices to even register in this month's statistics. Whether discussing update speed or how many Pixel devices have been sold, make of that what you will. Android 6.0 Marshmallow continues to hold the largest percentage, at 32.2%, slightly down from 32.3% last month. Next largest is Android 5.0 and 5.1 Lollipop with 28.8%, followed by Android 7.0 and 7.1 Nougat with 15.8%.
Gingerbread still clings to life with 0.6% of the market share, despite losing Google Play Services support earlier this year. Ice Cream Sandwich also refuses to die with the same 0.6% of the market.
This month follow the same trend as previous years: the just-announced version doesn't register at all, while the previous version gains more and more steam, and the two-year-old version sits at the top. The newer versions don't typically gain much market share until spring of the following year, when the Galaxy S devices begin getting updated and lower end phones begin shipping with the latest version. While it'd be great for updates to roll out to all Android users faster, that's the nature of the beast. It will be interesting to look back in a year or two and see what (if any) effects Project Treble has on the roll out speeds of new Android versions.
Which version of Android are you using? Let us know down below!
Be an expert in 5 minutes
Get the latest news from Android Central, your trusted companion in the world of Android