After rolling out in Brazil and India, YouTube will now offer fact checks in the U.S. as COVID-19 conspiracies grow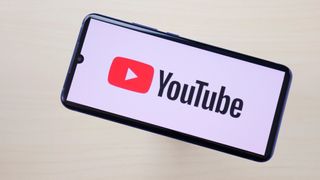 (Image credit: Jason England / Android Central)
What you need to know
YouTube rolled out fact-checking for India and Brazil last year.
In the wake of the COVID--19 pandemic, it's now extending this support to the U.S.
It plans to bring this feature globally after scaling up its systems to support the effort.
There's never a good time for conspiracy theories, but amid the COVID-19 pandemic, these can be actively harmful. In timely action, YouTube is extending its fact-checking panels to include COVID-19 news and bringing it to the U.S.
"When users are searching on YouTube around a specific claim, we want to give an opportunity for those fact checks to show up right then and there, when our users are looking for information — especially around fast-moving. quickly changing topics like COVID-19," Neal Mohan, YouTube's chief product officer told The Verge, "but of course fact checking will apply more broadly now that it's launching here in the US."
Writing in a blog post, the YouTube team explained their position when it comes to fact checks:
COVID-19 is, of course, more relevant now, and that's where Google will be focusing their energy, Hoaxes regarding ibuprofen, antimalarial drugs, and the ingestion of strong chemical agents have already sprung up, so the firm has its work cut out for it. Google won't remove wrong but compliant content however, it's hoping that by providing enough clear information, viewers will be able to make up their minds for themselves. Over time, Google says that it plans to roll out fact-checking to other countries.
Android Central Newsletter
Get instant access to breaking news, the hottest reviews, great deals and helpful tips
lol "Fact check" as long as the "facts" are what Google approves...

I agree.
Who will fact check the fact checkers?
And who made factcheck.org the authority on facts?

Utterly ridiculous. We don't need information police. People need to be able to critically think for themselves. When they take the time to implement this sort of thing it makes you wonder..

The problem is: Google still seems to think people see them as objective. They are not.

I think about the same number of people trust Google to be unbiased as they do Facebook aka not too many. This would be fine and dandy had it not been for Google's notoriously bad and biased nature with searches and news.

I am under the assumption that Google would be getting all of their information from people that work in the medical field and have all of the necessary credentials for this.

This is just another form of censorship. The "fact checkers" will be anyone who agrees with Google/YouTube corporate agenda, which is to ultimately control literally everything that gets posted/uploaded to the web. Anyone who thinks this is a great idea needs to re-evaluate their notion of freedom of speech. Protecting free speech isn't for people/government/corporations in power. Protection of free speech is for those who ARE NOT in positions of authority. Protection of free speech protects unpopular opinions & views that run counter to the majority and those in power.
Android Central Newsletter
Get instant access to breaking news, the hottest reviews, great deals and helpful tips
Thank you for signing up to Android Central. You will receive a verification email shortly.
There was a problem. Please refresh the page and try again.