Wileyfox Spark review: Highly affordable, cripplingly slow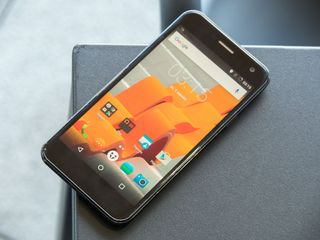 Ever since the original Moto G shook things up in 2013, there've been a few shining examples of smartphones able to deliver a great user experience at a remarkably low cost. In marketing jargon this is called democratization — taking the really important parts of more expensive products and making them attainable to the masses. It's this that British startup Wileyfox achieved with last year's Swift — a phone that's still on sale, and regularly discounted to around £99.
If devices like the Moto G and Wileyfox Swift are the gold standard for democratization in smartphones, the Spark is an example of how it can all go horribly wrong. It turns out when you're constrained by a £79.99 price point, there's just not enough hardware to go around. And that undermines what could otherwise have been a decent budget phone, making it so painfully slow it's practically unusable.
But let's start at the beginning. From the outside, the Wileyfox Spark is an attractive little handset. Like the speccier Swift and Storm, released last fall, the Spark keeps things relatively simple, with a featureless front, save for the subtly orange-hued earpiece, framed by a faux-chrome trim. Around the back, there's a matte plastic battery cover that reminds us a little of OnePlus's trademark "sandstone" texture. It's a comfortable fit in the hand, with its 5-inch display, and for the most part it doesn't feel cheap or chintzy.
There's one major exception though, and that's the screen itself. It's furnished in Dragontail glass (as opposed to the better known Corning Gorilla Glass), so it's got some scratch and shatter-resistant properties. The problem is it lacks any kind of oleophobic layer, meaning it quickly gets gunked up with fingerprints. (There's a factory-fitted screen protector, but this does nothing to help.)
Fortunately the screen beneath this inevitable layer of grime is actually pretty decent, especially for the price. It's a 5-inch 720p LCD that's reasonably bright and vivid, though you'll get some noticeable color shifting if you're not viewing things straight-on.
Similarly, the Spark's audio setup is competent but nothing special. It's powered by a single rear speaker that's reasonably loud, but lacking bass. As you'd expect, it's nothing fancy.
Also around the back is Wileyfox's subdued but stylish branding. The back panel is broken by the company's embossed vulpine logo up top, along with a 13-megapixel camera and LED flash. Externally, the hardware is unassuming but classy — as good as you'd reasonably expect for the cost.
On the inside is where we start to run into problems — not so much with the quad-core MediaTek CPU, or either of the admittedly basic cameras, or even the 2,200mAh battery. (In fact, the Spark manages about as well as can be expected on such a tiny cell.) No, the Spark's Achilles' heel is its combination of 1GB of RAM and 8GB of storage.
The latter limits you to just 2.6GB of space for your own stuff, which really isn't much of anything. And the former means the phone is constantly swapping apps in and out of RAM, with frustratingly long, noticeable app reload times from what's almost certainly some cheap, slow internal flash. App load times on the Spark are measured in the seconds, even without offloading apps to an SD card. Adoptable storage — the Android 6.0 feature that lets you make an SD card part of your internal storage — can augment the paltry two and a half remaining gigs via microSD. Even so, these hardware constraints make phone is cripplingly slow.
To reduce this whole thing to a bullet list:
You've got very little storage space to begin with, so adoptable storage is a must.
Adoptable storage is slow — even slower than the slow NAND used internally.
1GB of RAM means you're constantly having to reload stuff from internal storage (slow) and adoptable storage (slower)
This three-headed dog of performance woes is what makes the Spark agonizing to use for any length of time. I say this not just as a spoiled journalist who gets to play with speedy high-end phones, but as someone who's used cheaper handsets like the Moto G, Honor 5C and Wileyfox's own Swift perfectly happily. And toxic performance issues like this can't be excused by the Spark's price.
What's ironic is that software vendor Cyanogen has done a great job smoothing out animations and transitions, making sure that once you have an app open things are nice and smooth, and often reasonably responsive. This isn't the kind of Android lag you might've seen from an ancient Samsung or LG phone, where poor software tuning is to blame. The hardware is simply inadequate.
Anyway, CyanogenOS. As we've seen in earlier Cyanogen-powered phone, the software's strength comes from its infinite customizability and expansive feature set. It's based upon Android 6.0.1 Marshmallow (on the June security patch at the time of writing), and the overall look and feel is close to that of vanilla Android. By default, Wileyfox uses its own grey and orange theme. Which doesn't look as terrible as a grey and orange theme sounds, but still, we soon switched back to the default CM theme, which is a little less aggressively branded.
Just about everything can be tweaked and themed, from the look of menus, fonts and icons, to individual quick settings icons and shortcuts like double-tap to wake. And Cyanogen's Settings menu is worth exploring for gems like LiveDisplay, which is designed to dynamically adjust screen color based on time of day to reduce eye strain. Want to change your display density to get more stuff on screen? That's supported too.
And the Spark is described as "Mod Ready" meaning with an upcoming update to CyanogenOS 13.1 you'll be able to use Mods (not to be confused with the unrelated CyanogenMod open-source ROM) to expand the functionality of the phone. Mods let other services hook into related parts of CyanogenOS — for example the Skype mod would let you make Skype calls through the Cyanogen phone app.
That's a lot of great functionality that's made less usable by the Spark's anaemic performance.
Also worth a mention is the phone's rear camera, which is surprisingly decent for a bargain bin handset. It's an 8-megapixel sensor behind an f/2.2 lens that's capable of taking decent pics in daylight, and surprisingly isn't terrible in darker conditions either. Colors are generally accurate, if a little muted, and there's some visible noise in just about all our images. But for £80, the fact that it's not a total potato is creditable. Again, performance issues occasionally creep into the Cyanogen camera app, which is slow to start and slower to focus. But the interface is at least reasonably intuitive.
So should you buy the Wileyfox Spark? Even at its highly competitive launch price of £79.99, it's a really tough sell. This phone was supposed to be defined by its price tag, instead it's undone by it.
The price is surely what's forced the manufacturer to hack away at the RAM and internal storage until only a pitiful amount of both remains. A more attractive buy would be the Spark+ — a version of the phone with 16GB of storage, 2GB of RAM and a 13-megapixel camera that sells for £114.99.
Or you could just buy the more capable Swift, which is relatively easy to get hold of for £99 — again, 2GB of RAM and 16GB of storage, and superior build with a smudge-resistant screen.
With its £80 smartphone Wileyfox has won the race to the bottom, but it's a bitter, meaningless victory. The end product is basically unusable because of hardware limitations caused by its low price point. Do yourself a favor and pay a little more for something much better.
Get the Android Central Newsletter
Instant access to breaking news, the hottest reviews, great deals and helpful tips.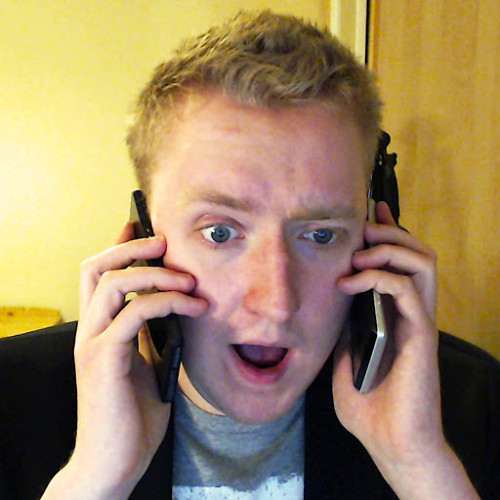 Alex was with Android Central for over a decade, producing written and video content for the site, and served as global Executive Editor from 2016 to 2022.