Why we don't need another version of Android this year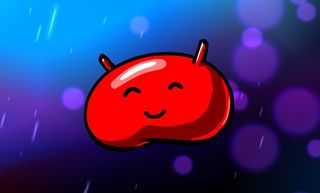 Android followers, more than most smartphone communities, are constantly focused on the future, be it the next major OS update, or the next big smartphone from HTC, Samsung or Motorola. So with Android 4.1 Jelly Bean due to be open-sourced in a matter of weeks, some are already pontificating on what might be coming in the next version of Android, rumored to be nicknamed "Key Lime Pie."
Conventional wisdom suggests that, just like Gingerbread in 2010 and ICS in 2011, the next version of Android could make an appearance sometime in the fourth quarter of 2012. But the current state of the Android ecosystem indicates that this might not be the best course of action for Google, its OEMs or their customers. In this article, we'll take a brief look at why Google should stick with Android 4.1 until 2013, and push Android forward with hardware, not software later in the year.
Android is in a great place in 4.1
Jelly Bean is the best version of Android yet. Sure, every version of Android is the best yet at launch. But in Jelly Bean, Google has directed a laser-like focus on a key weakness of its platform compared to the Apple and Microsoft-based competition. Android 4.1 saw Google "declare war on lag," and employ a number of high-tech tricks to vastly improve the speed and responsiveness of the OS. On the Galaxy Nexus, the result is striking -- update to Jelly Bean, and it's like a different phone. If Android can deliver this kind of performance on the Galaxy Nexus's year-old internals, just imagine the kind of speed we can look forward to once this year's HTC and Samsung flagships get their updates.
In addition, a wealth of new APIs have been introduced in Jelly Bean, and not all of them have fully fleshed-out UIs (one example being the new app stack navigation stuff). So it's possible that new user-facing "features" like this could be switched on through a minor OTA, or a new Google app in the Play Store. Speaking of which, it's also worth considering that almost all of the major Google apps -- the latest being the default browser, Chrome -- can now be updated separately via Google Play without a major firmware update.
In other words, Android is in a great place right now, and as such there's no need to rush towards the next major release before the end of 2012.
Jelly Bean is very new, and updates take time
As we're all aware, manufacturers and carriers will need time to get Jelly Bean out onto their armada of existing Gingerbread and ICS devices. That process starts when Jelly Bean is open-sourced, something which is expected to take place in mid-July. Were Google to deliver the usual one-two punch of a new Nexus and a new platform revision in Q4, it'd mean putting out the next version of Android a mere four months after Jelly Bean, just as the 4.1 updates are starting to roll out. (And spare a thought for owners of the three CDMA Nexus phones, which have lagged far behind their more developer-friendly GSM cousins.)
The mobile world moves quickly, but Google would do itself no favors by delivering this kind of lightning-fast turnaround on a major new OS version. Ultimately, it'd only frustrate manufacturers and end-users alike by perpetually keeping them one or two platform versions behind the bleeding edge. Google has to be aware that slow update times for existing handsets are a serious issue, and it seems it's trying to address them with initiatives like the PDK (Platform Development Kit). Announced at Google I/O, this gives manufacturers early access to portions of code to assist in porting it to their own hardware. In spite of this, updates still take time, and it'd make no sense for Google to exacerbate things by prematurely obsoleting Jelly Bean.
But that doesn't mean we won't see a new Nexus smartphone built from the ground up around Android 4.1...
The next Nexus can compete on hardware
Android needs a new Google-branded hero device to go up against the iPhone 5 this fall and into the holiday season, not to mention the impending onslaught of Windows Phone 8 devices. If last year (and the year before it) is any indication, that'll be a new Nexus phone. Maybe we'll even see multiple Nexii, as has been rumored, although we're still not 100 percent convinced of that. Regardless of whether a new version of Android appears, we can be pretty sure that a fourth-generation Nexus will arrive later this year, designed by Google and one of the leading smartphone manufacturers.
This year's Google I/O conference left us in no doubt that "Nexus" is now a mainstream consumer brand. Sure, Nexus phones and tablets will always be unlockable, and we'll be able to hack away at them as we always have. But as Google's focus has moved to its Google Play content ecosystem, Nexus has changed from a range of niche developer devices to a brand which, in the company's own words, means "the best of Google."
This makes hardware more important than ever, and given the Nexus brand's renewed importance to Google, we can't imagine them leaving the year-old Gnex to fly the Nexus flag against the iPhone 5. So there'll be a new Nexus, and we think it'll be differentiated by hardware more than software. Naturally, we'd expect improved internals, build quality, display and camera tech, and Jelly Bean should come into its own on such a flagship Google phone. Incidentally, the next iPhone looks set to follow a similar pattern, with hardware features like a new chassis design and widescreen display likely to turn more heads than any software improvements in iOS 6.
But affordability will also be key, especially if Google intends to continue selling directly to consumers through its Play devices store. And so if earlier rumors of multiple Nexus phones come to pass, it's possible we may see both entry-level and high-end Nexii at varying price points before the year's out. Another possibility is that Google may reposition the Galaxy Nexus as a budget offering.
Jelly Bean is a big enough deal
More updates are almost always a good thing, and with Jelly Bean's status as a "point release," it's understandable to see some looking past it to the next major version. But the 4.1 update is of incredible importance to those who care about having a fluid, responsive UI that's on par with the latest devices from Apple, and that alone makes it a big deal. Remember that more than half of active devices remain on Android 2.3 Gingerbread or older versions, then consider how momentous an upgrade to 4.1 would be for them. We'd rather Google gave everyone a chance to catch up and enjoy the buttery goodness of Jelly Bean, even if it means waiting a little longer for a slice of Key Lime Pie.
Sign up for Black Friday email alerts!
Get the hottest deals available in your inbox plus news, reviews, opinion, analysis and more from the Android Central team.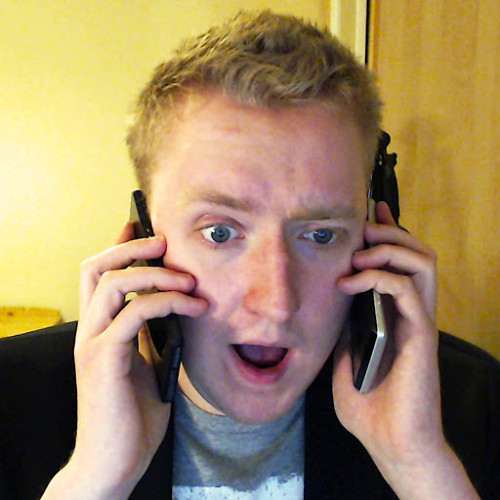 Alex was with Android Central for over a decade, producing written and video content for the site, and served as global Executive Editor from 2016 to 2022.