Where next for mid-range Android phones?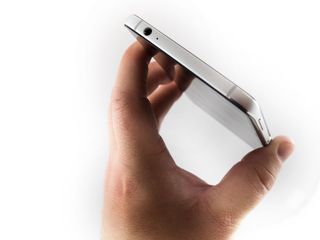 It wasn't long ago that in order to get an Android phone worth bothering with, you had to pay top dollar. But in the past 12 months, with phones like the Moto X Pure and OnePlus 3 proving that a relatively affordable handset can be really good.
It's a trend that's sure to continue towards the end of 2016, as evidenced by the arrival of new "premium" mid-rangers like the Huawei-built Honor 8 abd Alcatel Idol 4s.
So where next for Android phones that don't cost an arm and a leg? Here are a few things to watch out for in the year ahead.
1. Glass and metal
In years past, the mid-range Android space has been awash with generic plastic slabs. However the focus on build quality witnessed at the high end has started to trickle down to the mid-range. And the result is more mid-level phones that looks and feel great.
The OnePlus 3, a $400 phone, boasts a metal unibody as impressive as anything made by HTC. Meanwhile Alcatel has itself a decent approximation of a Galaxy S6 in the Idol 4. The same goes for Huawei with devices like the Honor 7 and Honor 8 — and even less expensive offerings like the Honor 5X.
A combination of increased competition in the middle of the market and manufacturers getting a better handle on working with premium materials is the cause. It's easier (and more cost-effective) to make metal phones than it was two or three years ago — and it's an increasingly easy way to differentiate.
2. Fingerprint security as standard
Since Android got native fingerprint support in Marshmallow, just about every mainstream phone worth bothering with has included the feature, whether it's on the front, side or back of the device. (And expect to see them built into your screen soon.)
Honor has arguably led the way when it comes to fingerprint scanners in affordable handsets, with the Honor 5X bringing decent biometric security for under $200. The same goes for Lenovo's Moto G4 Plus — very much a budget handset, but proof that paying less for a phone doesn't have to compromise your security. Expect to see this feature included as standard in mid-level phones in 2017, with fingerprintless handsets being mainly confined to the budget space.
3. Flagship-class performance and Quad HD
It's been a long time since phone hardware was a bottleneck for performance in an Android phone. When a phone stutters or slows down, poorly-optimized software is usually to blame. Nevertheless, having more horsepower to throw at the OS certainly helps, and mid-range phones have benefitted this past year from the arrival of new chips from Qualcomm — Snapdragon 625, 650 and 652.
The octa-core 625 is basically a much, much more efficient version of the older (slower, power-hungry) Snapdragon 615, backed up by a more capable GPU. Expect this to power mass-market phones with Full HD screens that actually have the power to run at 1080p without performance stutters.
Meanwhile Snapdragon 650 and 652 bring ARM's new Cortex-A72 cores into the mix, delivering beefier performance for "premium" mid-rangers like the Sony Xperia X and Alcatel Idol 4s. Thanks to these chips, we're going to finally start seeing 2K phones priced around the $400 level, bringing improved visual fidelity to more people.
Having used Snapdragon 650 phones in recent months, performance in day-to-day apps is virtually indistinguishable from more expensive handsets, with only heavy-duty multitasking and gaming showing any real difference. And that gap is only going to narrow in 2017.
4. No Daydream VR — for now
While 2K screens in mid-range phones might seem like a good thing for Google's Daydream VR endeavor — set to launch with Nougat — in reality it's a bit more complicated.
Daydream comes with a set of standards that phone hardware must meet, and that has to do with not just pixel density but performance and thermals — i.e. how much heat the phone puts out under heavy computational load. And with their less efficient 28nm manufacturing process, we'd question whether Snapdragon 650 or 652 are up to the task.
That said, Qualcomm is undoubtedly working on mid-level chips that are Daydream-ready for launch in the coming year.
5. USB-C and quick charging
As batteries become bigger — a trend across the entire industry, not just flagship phones — you need to come up with ways to charge them in a reasonable amount of time. Qualcomm QuickCharge is one option, but it's not free.
Another possibility that's less encumbered by licensing fees and proprietary charger requirements is 3A or 4A charging over USB Type-C. This is the way the Nexus 5X and 6P handle quick charging, and the OnePlus 3's Dash Charge works similarly.
That's mainly thanks to the USB Type-C connector that's becoming increasingly common in high-end phones. Expect to see it — and with it faster charging — in mid-level phones in the coming year.
6. A new baseline for photo quality
There's always going to be room for improvement in smartphone cameras. And as high-end phones built out more advanced low-light performance and ever faster autofocus capabilities, mid-rangers are starting to reach the level of some of 2015's flagships. Case in point: The OnePlus 3, with its 16-megapixel, optically-stabilized camera that manages Galaxy S6-level performance.
OnePlus doesn't have the massive resources of Samsung, LG or Apple; that means it can't license the expensive image processing software that make the Galaxy S7 or LG G5 take some of the best photos possible on a phone today. Nevertheless, the fact that decent, impressive camera performance is within the reach of a less expensive phone bodes well for the year ahead.
What are you hoping to see from mid-range phones over the next year? Hit the comments and let us know!
Android Central Newsletter
Get instant access to breaking news, the hottest reviews, great deals and helpful tips
Alex was with Android Central for over a decade, producing written and video content for the site, and served as global Executive Editor from 2016 to 2022.
Ugh, do not need 2K resolution on my phone. I would much rather have 1080p and less battery drain. Seriously, ultra-hidef is the new make it thinner. I want more battery life, not more pixels or less thickness!

Oh, I agreed with you so much.... Posted via the Android Central App

I think QHD is more for VR, other than that HD is plenty for a 5.5" screen.

Yes please Posted via the Android Central App

Yeah, I really don't get the push to make phones thinner. I just bought Oneplus3, and it is great. But it is also too thin (even for my Trumpy small hands), and slippery. What would it hurt to make it 3-4mm thicker and add more battery thanks to it?

We're now at a time where you'll still get an excellent experience and hardware if you don't quite have the funds for a top-of-the-line, true-blue flagship but can afford a midrange device. Frankly, it's a fantastic time and I'm especially interested to see how these midrange phones will evolve.

These are not midrange phones. Posted via the Android Central App

Midrange in price. You don't have to pay a lot to get good hardware. That's the point I was trying to make.

I don't consider the OP3 and Axon 7 to be a midrange phone. Midrange price with flagship specs. Even the Alcatel Idol 4S is high end except for the processor. It has the Snapdragon 652 which isn't the top one but the rest of its specs match the best. At $399 for the Axon 7 and OP3 and $349 for the Idol 4S for a few more weeks when the price goes to $399 also but includes VR goggles these three phones are midrange only in price. They ultimately will force Samsung to bring the price down and probably drive HTC from the market altogether. I ordered the Axon 7. Posted via the Android Central App

+1
I came here to once again point out that the Axon 7 is missing from a midrange phone article. Really don't get why everyone is gaga over the One+ (tho it seems quite nice) but ignores the arguably slightly better Axon 7 Posted via the Android Central App

+1.. The jury is still out on the One + customer service which totally sucked from the beginning. Hardware is nice but without support, who cares?

I think axon 7 is not just slightly better than op3.... It's better.

They both have advantages. The audio superiority of the A7 is a big deal to me, with the nicer screen being a bonus. Others really like ColorOS, and apparently some people think they need 6GB of RAM. I don't, but maybe they do Posted via the Android Central App

Color OS? You're thinking of Oppo. Oppo might be the parent company but OnePlus's OS (called Oxygen OS) is much closer to "stock" and is definitely better than ZTE's.

And Nextbit better than everyone

Really want to see a smaller (<4.7in) phone as an alternative to the larger phones currently out there. 720p is OK. 2GB RAM is OK, 3GB is better. Micro-SD support. Snapdragon 6xx is OK, 8xx is better. Basically something that's an alternative to the Sony Compact series that's no longer being produced.

Agreed. Really wish all the slab makers would release large and small versions of their high and midrange offerings. Certainly SOME people still want a phone 5" or less? Posted via Android Central App

It is a little strange that OEMs have latched on to 5" displays as the minimum display size for first- and second-tier phones. I wonder if there are price breaks on popular display sizes that they can't pass up? Could also explain why 5.7" has become the maximum size for QHD displays.

I like small phone's too as I'm only 4'7 so yeah they make me look bigger

Agreed. Is Qualcomm still manufacturing the 801? If so, it's got to be cheap as hell by now, and it's still capable of driving the latest software. The Z3C is still flying, even after being updated through three (and eventually four, since there's a 7.0 beta for it) major updates. The OPX has great performance, too. Posted via the Android Central App

It's not as simple as "Hey, Gen an old 801". Remember, Networks need a Radio Baseband that is optimized for today. AC does a disservice to its readers by not mentioning the many network dependent features these phones lack, also it doesn't help that people like you who have zero knowledge of the workings of this industry push the "It's so easy Mantra". Try as the very vocal minority here is,please and rest assured it's a minority, the US is never going to be some "unlocked Utopia haven". It's so frustrating and sad to see so many smart people not understand at least the basics. Or, it's 21 year old kids working as clerks at a phone store thinking they are "experts". I'd love to see the AC analytics. Posted via the Android Central App

The world is bigger than the US (some of the best midrangers are never even released there) Posted via the Android Central App

What features are you referring to? Posted via the Android Central App on the Moto X Pure Edition

Would you care to elaborate on this? What 'network dependent' features are we talking about? The only thing I can see as important is fast data over HSPA+ or LTE. I just can't see what a carrier can give me beside access to a network that would make me want to buy a branded device. It is also important to point out that 'WiFi Calling' or 'VoLTE' isn't the same as 'carrier branded device' since they are services available to any modern phone supporting them independent of the carriers. I know that some carriers attempt to make those two features into something 'special' by requiring branded ROMs but the fact remains - they aren't dependent on branding by itself in the normal case. If WiFi Calling and VoLTE are arguments in favor of carrier branding, against unlocked phones I must say that they are pretty weak reasons. I wouldn't accept having AT&T or VZW logos not to mention Sprint and T-Mobile logos and branding including locked bootloaders and system updates supplied by the carrier in exchange for those two features. With modern IP based services such as Hangouts with Google Voice - not to mention other VoIP solutions, both WiFi Calling and VoLTE is pretty old fashioned due to their dependence on a SIM card based number. WiFi Calling is a typical feature that is already old hat due to VoIP. A modern mid-ranger (for the US market) supports all relevant features of US networks, namely HSPA+ and LTE, thus making them sufficient for all communication needs, especially when supplanted with VoIP services. I have been using unlocked phones in both US and Canada for a couple of years without noticing ANY drawback making me 'lust' for some carrier branding. I just pop the SIM in and off I go, without any difference from the operation in Europe - one difference is the data speeds, though. The 'famous' band 12/T-Mobile isn't a compelling reason to go branded either, the drawback of having a locked bootloader and carrier supplied updates etc is enough to make it an unattractive proposition. The AC article is great and the development of the Snapdragon 650/652 and newer generations start to make the case of the typical flagship harder, unless the manufacturers are going to develop their offerings further. If I am to choose between a Samsung Galaxy S 7 branded by AT&T, T-Mobile, Sprint or Verizon with locked bootloader and the OnePlus 3 or Axon 7, the choice is VERY simple and the latter ones wins easily. If I want the S 7 for one reason or another, it would be an unlocked model without a shadow of a doubt. I have been using carrier branded devices and just can't see any reason to buy a phone from a carrier when it is 2016 and excellent unlocked options available with excellent hardware for a great price.

Also, 801 = 32bit = why won't my phone update to the latest version of Android any more at some point Posted via the Android Central App

Mid-range phones for a mid-range market. Flagship smartphones remind me of my friend in college who was a ski fanatic. He had to buy the newest, most cutting-edge skis, boots, clothing etc every year, or else he thought someone else would look better or ski better than he would. To me it was about the fun of snow skiing, to him it was about buying the best every year.

I think there is room for both types of purchasers. Just like not everyone wants to drive a Honda Civic, not everyone want mid range phones. Posted via the Android Central App

I was about to jump from my old N5 to an HTC 10 til I saw the OP3 so bought that instead. Love it. Half the price in Canada. Posted via the Android Central App

Axon 7 is much better replacement for htc 10. OP3 and htc 10 are completely different phones. Though I think both are behind 10...you are right, cheaper enough.

I'll never pay $1000 CDN for a smartphone. Ever. Posted via Xperia Z5

Most of the time its better to just get the older phone on sale in my opinion. Posted via the Android Central App

The issue there is updates, the older the phone the less time from the point that you buy it that it will receive updates. Posted via the Android Central App

Like the s4 Posted via the Pokémon Central App

Well most mid-range devices don't get many (if any updates) anyway.

Yup. Posted via the Android Central App on the Moto X Pure Edition

OnePlus 3 will. Even if it arrives late, which it will lol

What if I prefer a plastic build over a glass and metal build? It's why I like my 5X build. As someone who does phone repair, they are much harder to work on and easier to break. It makes no sense to me but I guess its just a "fashion statement" for some people. Nexus 5X or 7 2013

I don't know if it's necessarily a fashion statement or more of personal preference. I like how metal and glass feels in the hand. In my opinion I prefer this to plastic.

I love plastic back with a metal frame. Basically what Moto did and that's why I have the Moto X Style.

I think the next big hurdle for $400 phones is long term support. Updates for 2 years would be better in my book than flashy materials or 2K screens that look no better than 1080P screens.

ZTE has promised updates for the Axon 7 for 2 years. Posted via the Android Central App

Promising and doing are two different things

That doesn't mean jack siht Posted via the Pokémon Central App

Time will tell! Posted via the Android Central App

Figure the N update is near certain, since it's necessary for Daydream and they've advertised that feature prominently
EDIT: and the Axon Pro did receive M, so that bodes well. Never know till it's there of course, which is why I'm leaning towards Nexus for my next. An A7 sale might sway me tho
Posted via the Android Central App

Also, how is ZTE's customer support? Not asking to be a jerk, just genuinely curious

So far it's great. They listened to us on their Community Forum and made some changes based on our feedback. Posted via the Android Central App

That's what I have said but they take my post off any ways

I may be the only one saying this, but as far as the $400 price point phones, having a OP3, support is where OP is lacking and in my opinion where they are saving money to be able to deliver great hardware at that price.

Or follow-up article: where next for $600+ phones. Aside from being sold through carriers that can bundle phone and service fees, the next big thing in handsets better be worth $300.

I think Alex already did an article for that.

May I know which phone brand/model is that in the picture where you stack the two phones together (in section 1. Glass and metal)?

I'm not 100% but it looks to be a Galaxy A3 and a Galaxy A5 Posted via the Android Central App EDIT-- Ports are in the wrong spot to be an A3 or A5. I'd check them out tho.

I would say that midrange phones are going to be going down to the $200-$250 price point and the low end will start to develop like the kid range has: better experience at the lower price as time progresses. Posted via the Android Central App

I would be more happy with truly unlocked phones that work on all carriers like the moto g4. All those specs are nice and all, but if you dont support verizon, unfortunately they wont even get a look from me.

NFC as a standard as Android Pay is becoming more accepted. Posted via the Android Central App

And not just for Android pay for NFC tags and informing people all the things possible with nfc

Just ordered me a Galaxy A3 2016. I think I've finally found a 4.7" Android phone that might work. Got version number A310M. It's really a beautiful phone, with some good build quality. I'm over the spec war, just need something that fits in my pocket. Posted via the Android Central App

I have tried Samsung's A series before, and in my opinion, they are great! Posted via the Android Central App

Good to hear. Thanks for the info. Posted via the Android Central App

A3 2016 looks like a nice phone. I was considering it. Although I don't need top specs, I was worried about the 1.5GB RAM in this device - it seems like 2GB is really the minimum for Android these days. So I'll be interested to know how you get on with it.

1.5GB is not enough especially for a Samsung phone.

Once phones like the Honor 5X and Moto G Plus get NFC, it's going to be a tough call for me to get a "flagship". Posted via the Android Central App on the Moto X Pure Edition

Exactly! Posted via the Android Central App

This is interesting because the fanatical portion of the iOS fan base often cites that high Android market penetration is due to crappy cheap phones. That may have been the case originally, but this post highlights how that is changing. Posted with my LG G4 6.0 via the Android Central App

That fanatical portion is actually right. When the comparison between Android and iOS market share is made one has to realize that Apple does not have $200 phones.

Um, okay. I never said they were wrong. But referring to sub $400 phones as "crappy" may not continue to hold water. THAT is the point of my comment.

I personally do not want to see all mid-rangers hop on the glass and metal train, because they'll lose their functionality and durability if they do.

Yep. Give me a well done plastic build over a full metal phone any day. And please, no glass.

As someone who was using a 720p 5" Smartphone and just switched to a 1080p 5,5" one, i can safely say: You don't notice the difference. I can't imagine 2k or even 4k to make any difference on screens this size at all, 1080p is plenty for a 5,5" screen. Btw, just a few days ago I bought a device that pretty much sports all the features mentioned in this article for less than 200€ (~$220) so we are already there.

The article is great. The development is such that the 'case' of the flagship is fading away, unless the manufacturers can create new, better devices around the $800-1000 mark. I have always been into the Snapdragon 8xx camp before but the 650/652 is really good CPUs with an impressive performance (60% faster than the 800/801) and approximately the same as the 808, placing them more in the 'flagship' class than previous 'mid-rangers'. The Chinese manufacturers are pushing the limits of what can be provided around $100-500 and offer way better performance than the 'Western' brands, which are priced more on the assumption that people buy their products through carriers, thus 'masking' the true MSRP. I am personally considering getting a Xiaomi Mi Max with excellent hardware and everything for... $359 for 4 GB/128 GB and the 6.44 inch display I am totally used to on my current Xperia Z Ultra.

"Expect this to power mass-market phones with Full HD screens that actually have the power to run at 1080p without performance stutters"
So much this. Qualcomm has really stepped up their game with SD415, 625, 65x and 820 processors. Especially since the last generation was crap -410 had a crappy GPU, 615 was no good for FullHD, 808 not good enough for QHD and 810 was a toaster.

Umm I would like to see my mid range phone be able to cook breakfast and mow the lawn.
Android Central Newsletter
Get instant access to breaking news, the hottest reviews, great deals and helpful tips
Thank you for signing up to Android Central. You will receive a verification email shortly.
There was a problem. Please refresh the page and try again.