Where next for mid-range Android phones?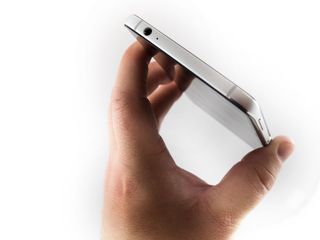 It wasn't long ago that in order to get an Android phone worth bothering with, you had to pay top dollar. But in the past 12 months, with phones like the Moto X Pure and OnePlus 3 proving that a relatively affordable handset can be really good.
It's a trend that's sure to continue towards the end of 2016, as evidenced by the arrival of new "premium" mid-rangers like the Huawei-built Honor 8 abd Alcatel Idol 4s.
So where next for Android phones that don't cost an arm and a leg? Here are a few things to watch out for in the year ahead.
1. Glass and metal
In years past, the mid-range Android space has been awash with generic plastic slabs. However the focus on build quality witnessed at the high end has started to trickle down to the mid-range. And the result is more mid-level phones that looks and feel great.
The OnePlus 3, a $400 phone, boasts a metal unibody as impressive as anything made by HTC. Meanwhile Alcatel has itself a decent approximation of a Galaxy S6 in the Idol 4. The same goes for Huawei with devices like the Honor 7 and Honor 8 — and even less expensive offerings like the Honor 5X.
A combination of increased competition in the middle of the market and manufacturers getting a better handle on working with premium materials is the cause. It's easier (and more cost-effective) to make metal phones than it was two or three years ago — and it's an increasingly easy way to differentiate.
2. Fingerprint security as standard
Since Android got native fingerprint support in Marshmallow, just about every mainstream phone worth bothering with has included the feature, whether it's on the front, side or back of the device. (And expect to see them built into your screen soon.)
Honor has arguably led the way when it comes to fingerprint scanners in affordable handsets, with the Honor 5X bringing decent biometric security for under $200. The same goes for Lenovo's Moto G4 Plus — very much a budget handset, but proof that paying less for a phone doesn't have to compromise your security. Expect to see this feature included as standard in mid-level phones in 2017, with fingerprintless handsets being mainly confined to the budget space.
3. Flagship-class performance and Quad HD
It's been a long time since phone hardware was a bottleneck for performance in an Android phone. When a phone stutters or slows down, poorly-optimized software is usually to blame. Nevertheless, having more horsepower to throw at the OS certainly helps, and mid-range phones have benefitted this past year from the arrival of new chips from Qualcomm — Snapdragon 625, 650 and 652.
The octa-core 625 is basically a much, much more efficient version of the older (slower, power-hungry) Snapdragon 615, backed up by a more capable GPU. Expect this to power mass-market phones with Full HD screens that actually have the power to run at 1080p without performance stutters.
Meanwhile Snapdragon 650 and 652 bring ARM's new Cortex-A72 cores into the mix, delivering beefier performance for "premium" mid-rangers like the Sony Xperia X and Alcatel Idol 4s. Thanks to these chips, we're going to finally start seeing 2K phones priced around the $400 level, bringing improved visual fidelity to more people.
Having used Snapdragon 650 phones in recent months, performance in day-to-day apps is virtually indistinguishable from more expensive handsets, with only heavy-duty multitasking and gaming showing any real difference. And that gap is only going to narrow in 2017.
4. No Daydream VR — for now
While 2K screens in mid-range phones might seem like a good thing for Google's Daydream VR endeavor — set to launch with Nougat — in reality it's a bit more complicated.
Daydream comes with a set of standards that phone hardware must meet, and that has to do with not just pixel density but performance and thermals — i.e. how much heat the phone puts out under heavy computational load. And with their less efficient 28nm manufacturing process, we'd question whether Snapdragon 650 or 652 are up to the task.
That said, Qualcomm is undoubtedly working on mid-level chips that are Daydream-ready for launch in the coming year.
5. USB-C and quick charging
As batteries become bigger — a trend across the entire industry, not just flagship phones — you need to come up with ways to charge them in a reasonable amount of time. Qualcomm QuickCharge is one option, but it's not free.
Another possibility that's less encumbered by licensing fees and proprietary charger requirements is 3A or 4A charging over USB Type-C. This is the way the Nexus 5X and 6P handle quick charging, and the OnePlus 3's Dash Charge works similarly.
That's mainly thanks to the USB Type-C connector that's becoming increasingly common in high-end phones. Expect to see it — and with it faster charging — in mid-level phones in the coming year.
6. A new baseline for photo quality
There's always going to be room for improvement in smartphone cameras. And as high-end phones built out more advanced low-light performance and ever faster autofocus capabilities, mid-rangers are starting to reach the level of some of 2015's flagships. Case in point: The OnePlus 3, with its 16-megapixel, optically-stabilized camera that manages Galaxy S6-level performance.
OnePlus doesn't have the massive resources of Samsung, LG or Apple; that means it can't license the expensive image processing software that make the Galaxy S7 or LG G5 take some of the best photos possible on a phone today. Nevertheless, the fact that decent, impressive camera performance is within the reach of a less expensive phone bodes well for the year ahead.
What are you hoping to see from mid-range phones over the next year? Hit the comments and let us know!
Sign up for Black Friday email alerts!
Get the hottest deals available in your inbox plus news, reviews, opinion, analysis and more from the Android Central team.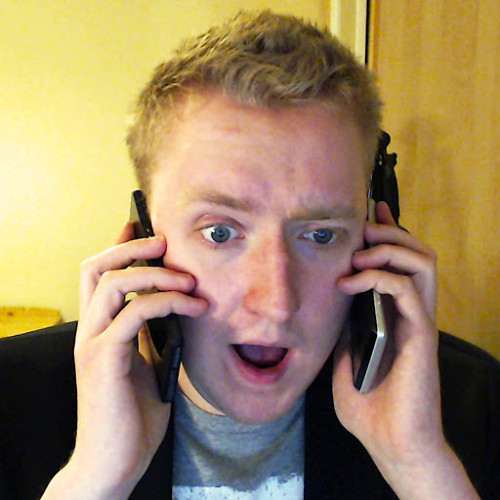 Alex was with Android Central for over a decade, producing written and video content for the site, and served as global Executive Editor from 2016 to 2022.