What's your favorite web browser of 2020?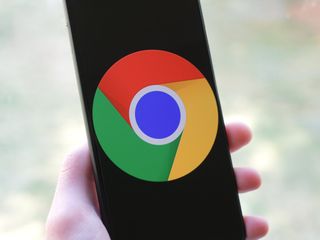 (Image credit: Joe Maring / Android Central)
As 2020 starts winding down, it's fun taking a look back at the past year and everything the tech world had to offer. We recently highlighted this year's high points with our Best of 2020 awards, taking some time to honor our favorite phones, apps, and more.
Some of our AC forum members have been doing something similar, with a few of them recently talking about the web browser they've been using throughout 2020.
From Chrome, Edge, and more, here's what they had to say:
Now, we want to hear from you — What's your favorite web browser of 2020?
Joe Maring was a Senior Editor for Android Central between 2017 and 2021. You can reach him on Twitter at @JoeMaring1.
After Firefox's major update screw-up I switched permanently to Vivaldi. It was already unmatched on desktop but their mobile version has come a long way as well and things are working great now.

FIrefox version 68 as they messed it up after that so I refuse to update it.

Samsung Internet
- Ad Blockers

Samsung Internet with ad blockers and excellent ergonomics with controls primarily at the bottom of the screen. (The new Microsoft Edge is a close second)

For me Edge is first and Samsung Internet is very close second.

I'm not fond of downloading unnecessary apps. Chrome is there and it's familar and it works pretty good. So yeah I just use that.

For desktop I use Opera and for phone and tablet Chrome.

I use Adblock Browser for my Android devices.

I have been using Firefox for a long time, although I know it has many shortcomings compared to chromium-based browsers.
But I have to admit that the Firefox phone version is great, unlike the desktop version.

1. Vivaldi all the way. Only on iOS do I primarily use something else because Vivaldi hasn't released an iOS version yet.
2. Brave on iOS and my 2nd primary suggestion to people. I hate its UI though.
3. Firefox is still great overall and uses a different engine which is good for some cases.

Firefox, IE for some sites still using java

Edge because it just works with my laptop

I don't use a mobile but an Android based tablet; the default Browser is OK but I've switched to Vivaldi as my primary now. Fast, customizable, many features, on the fly notetaking in the browser, syncing w/other devices, add search engines, Tabs, Tracker and/or Ad Blocking and many more. Also it is not google or microsoft spyware.
It is hard to get APKs (my device not supported by any of the major playstores) but I can get this directly from the Vivaldi Downloads site and I know it is virus free and up to date.
Both "Stable" and "Snapshot" (weekly) versions are available.
I subscribe to their RSS feed to get notifications of updates as APKs do not have auto-update provision.

On Android I use Brave mostly though I sometimes use Edge.
Android Central Newsletter
Thank you for signing up to Android Central. You will receive a verification email shortly.
There was a problem. Please refresh the page and try again.