Google Photos gets smarter and more social: Top 4 announcements from Google I/O 2017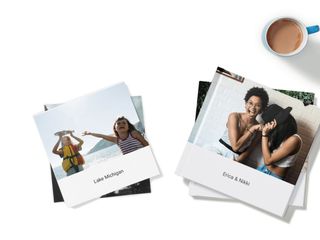 Google has more than half a billion active users uploading over a billion image files to Google Photos daily, so it's no surprise that the company is doubling down on what's turning out to be a successful photo-sharing platform.
At Google I/O 2017, the company announced a host of new features coming to the feature-filled photo sharing service. Here's a quick jaunt through what's new with Google Photos, as well as some of the new features that are coming later this summer.
Watch Google's explainer on what's new with Google Photos.
Suggested sharing
You're using Google Photos to store your photos, so naturally Google wants you to share them with other people. Suggested sharing uses machine learning to actively suggestion who to share a picture with. If your friend Brad is in the photo, for instance, Google Photos will suggest that you send the photo to him so that he knows how silly he looked at the pool party last Saturday. Additionally, Google's machine learning will give Brad suggestions when he sees this photo, so that he can share it with anyone else who might be interested.
You can invite anyone to see a photo, even if they don't have the Google Photos app installed. iPhone users, for instance, will receive a notification with a link to the photo, and be invited to add others to share the photo with, too. It's a share-share situation!
Shared libraries
Got a giant extended family? That's fine; now you can share an entire photo library with them all so that anyone can share photos of each other whenever there's occasion to. Shared Libraries work akin to shared photo albums, though they'll stay integrated in your own camera roll. You'll be able to search through those pictures without having to navigate to a particular photo album, too, and with the machine learning engine working behind the scenes in Google Photos, any extra, non-interesting photos you snap won't be filed in there.
Google Lens
The Google Lens features aren't ready for Google Photos yet, but the machine learning engine is coming later this summer. Google Lens will be able to understand what's in an image, identify what you're looking at, and help you edit photos on the fly. It'll even get rid of obstructions in an image — in the event you actually catch your finger ruining an an otherwise amazing photo, for example.
Photo Books
Photo books are a major thing for many families, and they're especially helpful if you just want to show a number of choices photos from your last trip, for example. Google Photos will be able to identify the best photos you've taken from any album and curate it into a worth-to-share picture book.
A 7-inch softcover will cost $9.99, while the hardcover version will cost $19.99. The books are 20 pages by defaults and features 40 of the best photos. Additional pages will cost $0.35 in the softcover, and $0.65 on hardcover. Photo Books are available now for Google Photos on the web and will come to iOS and Android soon.
The easiest-to-use photo app
The latest announcements for Google Photos should be no surprise if you've been utilizing the service since its major revamp two years back, particularly with regards to its machine learning capabilities. Shared Libraries are also merely evolutions of a sharing feature that's already existed — you've been able to share individual photos and albums before, but now it's more inviting to those who may not be privy to the Photos' existence.
It's obvious Google is committed to making its photo-storage service soar, which is why it's intent on getting the word out on its usefulness. These features have been added to encourage its veteran users to share photos while inspiring the uninitiated to switch to the service and take advantage of what it can do.
Florence Ion was formerly an editor and columnist at Android Central. She writes about Android-powered devices of all types and explores their usefulness in her everyday life. You can follow her on Twitter or watch her Tuesday nights on All About Android.
Watching this made me really want to switch to Google photos. I'm currently using Amazon photos. One question, does it actively scan videos too, and is it able to tag people automatically?

Yes, it will. You can go into people and in the menu and see all the faces it has recognized, and you can add names.

I've been using it since it's first launch and love it. I don't have to worry about having to backup my photos at the end of the day. Making a quick home video is a snap... and yes, it indeed does auto tag people for you (once it learns who's who through you initial input), as well as locations, and THINGS! You'll even get little surprises like auto gifs or touched up photos for scenery shots. It will also upload your videos, too.

This is going to make my wife so happy. For a wife and husband with 4 kids that play sports, have fun and torture dad (me), Google Photos is hands down one of my favorite apps. I also have the pixel which really is mind blowing photography for a dopey chef like me. Our PR person at the restaurant I'm the exec chef at has requested that pics of food for social media be used from my pixel instead of my bosses iPhone 7. Between the great cameras these phones have a d Google Photos.. this is a pure win.

Already using Google Photos and loving it. This is like frosting.

What is the best way to make automatic offline backups of Google Photos? I trust Google with my photos, but would feel a lot better if my only copy wasn't in the cloud. Shared libraries will be very cool as long as I can easily backup the combined libraries.

Well actually, you can, sort of. If you also use Google Drive, you can select to sync Google Photos inside your Google Drive folder on your PC and it doesn't count toward your Drive limit. Once it has all synced locally to your PC, you can do backups to another place too, sync to an external drive, etc.

If Google made Windows apps, I'd use this. In the meantime, I use OneDrive for cross platform capabilities. I have a Windows laptop, tablet and phone to go along with my GS8. I might auto backup to both OneDrive and Google Photos to have the best of both worlds.
Android Central Newsletter
Get the best of Android Central in in your inbox, every day!
Thank you for signing up to Android Central. You will receive a verification email shortly.
There was a problem. Please refresh the page and try again.