What to watch out for if you're buying a cheap Android tablet today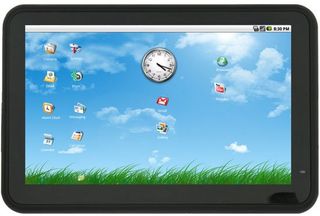 Today's Black Friday in the U.S., and across the country, turkey-filled Americans will hitting the stores looking for bargains. If previous holiday sales are any indication, there are sure to be plenty of low-cost Android tablets looking to lure buyers in with the promise of a big-screen Android experience on the cheap.
Just because a tablet doesn't cost the earth, doesn't make it bad. The Nexus 7 has proved that you can get a decent Android-powered tablet without breaking the bank. Nevertheless, there are some things you'll want to watch out for if you want to avoid being sold a dud. We went through some of these points a few years back in a post-Christmas tablet guide, but it's time we brought it a bit more up-to-date.
Build quality and performance
If it looks like it's going to fall apart the minute you pick it up, it's probably not a great buy. In-store demo units often take a lot of abuse over the weeks and months that they're on display, but if a tablet seems creaky, or parts are loose or missing, then you might want to reconsider your purchase.
On a similar note, play around with the tablet and get a feel for how well it performs. Sometimes demo devices are loaded up with random apps, or are unstable because they've been tinkered with one too many times by passers-by. But you should at least be able to get a general feel of how fast a device is before parting with your cash. If it's sluggish or laggy in-store, it probably won't be much better once you take it home.
Specs and screen
For the less technically-minded, specs are difficult to judge. Lower-end tablets will tend to obfuscate specs that identify them as such, and specs for mid-to-high-end tabs. For example, there are lots of dual-core CPUs out there, and many of them deliver wildly different performance.
Displays are easier to judge, and you can often do so right then and there in the store. Be sure to check how photos and video, as well as menus and widgets look to get the best idea of screen quality.
And as far as touchscreen tech goes, definitely avoid resistive touchscreens on any tablet. These are screens that require you to apply pressure -- rather than just touching lightly -- for them to register input.
Android version
To own an Android device is to wait for updates. The only tablets running the very latest version of Android, 4.2 Jelly Bean, are the Nexus 7 and Nexus 10. Cheap tablets won't always ship with the latest software, but you'll want to insist on at least Android 4.0 Ice Cream Sandwich to get the most out of your tablet. That gets you access to newer Google apps like the Chrome browser and Gmail 4.x, as well as improving performance compared to old versions.
If it's running Android 2.x (Eclair, Gingerbread, Froyo), it's something to steer clear of. Honeycomb (Android 3.x) tablets are probably worth avoiding too. If they're still running this version of Android, chances are they're not getting updated beyond Honeycomb.
Check the tablet version by loading the Settings app, then heading to "About phone" or "About device." You'll find it under "Software version."
Google Play support
As a general rule, you'll want Google Play support on your Android tablet. The exceptions here are Amazon Kindle and Nook devices, which have their own diverse content ecosystems. On other devices, the lack of Google Play usually indicates a tablet of poor quality, as it won't have passed Google's certification process.
Check the app drawer for a "Play Store" app (sometimes "Play Shop" or "Android Market" on older tablets.)
Brands and price
This rule doesn't always hold true. There are some decent budget tablets from less well-known vendors (as well as some crappy devices released by the big brands). Nevertheless, you'll generally have fewer problems if you don't go with a no-name or generic brand.
Black Friday tends to stir up all kinds of crazy deals, but if you're looking at tablets priced at or below the $100 mark, it's likely you're going to get exactly what you pay for. The Nexus 7's $200 price tag remains the sweet spot for Wifi-only tablets.
Any questions? If you've already taken the plunge, you'll find plenty of pointers in our "Help and How to" forum.
Get the Android Central Newsletter
Instant access to breaking news, the hottest reviews, great deals and helpful tips.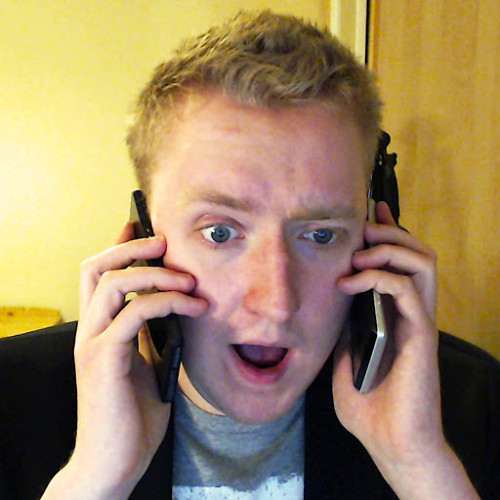 Alex was with Android Central for over a decade, producing written and video content for the site, and served as global Executive Editor from 2016 to 2022.