PlayStation's move into mobile gaming has been a long time coming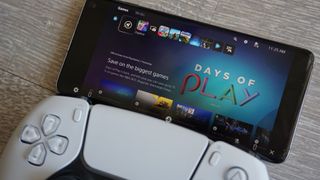 (Image credit: Jennifer Locke / Android Central)
Sony keeps a notoriously tight lock on the PlayStation ecosystem and has since its inception over two decades ago. In recent years, it's loosened this hold somewhat — starting to release exclusive games on PC and sort of but not really openly supporting cross-play — and now the company plans to expand into the mobile gaming market. This isn't about favoring mobile over consoles or vice versa, but it will be used as a way to diversify its assets.
Jim Ryan confirmed the company's plans to invest more heavily in mobile games during a company strategy meeting ahead of its recent investor relations day.
And in a recent interview with Axios, Ryan said, "I would say unequivocally that we are competing for leisure hours, and that any definition of competition has to extend way beyond the boundaries of what has traditionally been defined as gaming. The thinking here is that our IP portfolio is in such a strong state right now, it seems perverse to restrict enjoyment of it to our existing PlayStation community."
PlayStation considers mobile to be a new growth vector for its games and will pursue it in addition to building the platform it has on PS5, which has already sold 7.8 million units worldwide. That said, it also recognizes that the importance of consoles in its business models is shrinking as software and services make up a larger chunk of the pie.
To put mobile gaming numbers into perspective, the NPD Group revealed that there were 239 million active mobile gamers across the United States and Canada in 2020 (that's roughly 65% of the population), a 12% increase from the previous year. Mobile gaming revenue in those two countries exceeded $16.2 billion. Statista reports that mobile gaming accounts for half of the global gaming market, generating $75 billion last year alone.
These are staggering numbers, ones that Sony knows it can't ignore. Microsoft has already found great success with Xbox Game Pass on Android, creating a well-rounded ecosystem with the power of the cloud. That's something that I think PlayStation should leverage with PS Now.
Image 1 of 3
Thankfully, in addition to expanding its mobile efforts, Sony looks to be focusing on its cloud and service offerings. Mobile and the cloud go hand in hand, in my opinion, because most phones aren't able to run the types of AAA experiences that Sony puts out on console. While PlayStation is surely crafting mobile-only experiences from its IP, it stands to gain a lot more by using the cloud in tandem to deliver those same console experiences directly to your pocket.
And by expanding into the mobile market, Sony can also fold more people into the PlayStation ecosystem, much like Microsoft is doing with Xbox. I don't want to say that Sony should be proud of following the pack, but it's clear that Microsoft's strategy is working. Going back to Sony's point about the dwindling importance of consoles in its business model, getting people into the ecosystem makes up for that.
To get more insight into the matter, I spoke with Rumble Gaming president Evan Kubes. As for why it took Sony this long to get into the mobile market, Kubes says that it has to do with its position in the console market.
"The primary reason Sony has not put more resources into developing their Mobile Gaming strategy is mostly because they are the #1 console manufacturer in the world," he said. "Of the top 10 selling consoles of all time, Sony is responsible for four (4) of them. From a business perspective they prioritize what they are best at and have been rewarded for it. But, with mobile now the fastest growing gaming market segment, it's no surprise they are turning their attention to it in a more meaningful way."
As for where cloud gaming fits into all of this, Kubes notes the generational shift towards cloud computing. "While it is not confirmed, many consumers and technologists sincerely believe that this is the last generation of console gaming," he told me. "Meaning that the next evolution will be cloud gaming. This makes sense given technological advancements in cloud computing coupled with the significant costs associated with hardware manufacturing. In many respects, the trend toward purchasing and downloading games off of the PlayStation Store/PlayStation Now, opposed to buying a physical copy, can be seen as a precursor to the general shift toward cloud gaming. Accordingly, it's more than likely if not inevitable that cloud gaming will (if it isn't already) be a fundamental aspect of Sony's mobile strategy."
With an ever-growing market, PlayStation stands to gain a lot of money from diversifying its assets. It's had all of its eggs in one basket for far too long now, so it's about time it branches out. Its console strategy can coexist alongside its mobile offerings, hopefully making Sony an even larger gaming powerhouse than it already is. It could be a short time before we start seeing PlayStation make some of the best Android games on the market.
Sign up for Black Friday email alerts!
Get the hottest deals available in your inbox plus news, reviews, opinion, analysis and more from the Android Central team.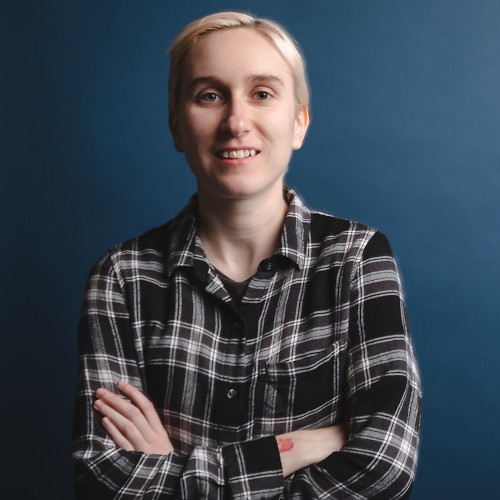 Games Editor - PlayStation, Android, VR
Jennifer Locke has been playing video games nearly her entire life. You can find her posting pictures of her dog and obsessing over PlayStation and Xbox, Star Wars, and other geeky things.