What are you looking forward to with Android O? [Roundtable]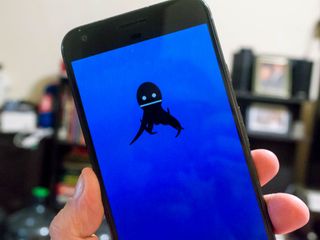 Android O will soon be here, though it will take a while for most of us to see it.
With it comes more of the tweaks under the hood with each release: changes to make batteries last longer, apps run better, and to keep our information safer. But there is also a lot of other cool stuff there! Things that sound small but will make a big difference like better ways to manage fonts and emojis, as well as bigger changes like new ways to show notifications.
Everyone has a favorite feature from the list of changes, and that's what we're going around the table with this week. See what we're most looking forward to when Android O arrives.
Jerry Hildenbrand
I have two things, but they kind of go together so it's not cheating. The new window controls like picture-in-picture combined with new ways to use the keyboard mean developers can build apps that work even better on Chromebooks.
It's great that Android works on Chrome OS. But it would be even greater-er if a few changes in the way you can position multiple apps on the big screen were to happen, and we had some dedicated keyboard shortcuts to flip through them or bring one into focus. To do that, we needed both of these changes.
Of course, it's going to depend on more than just the changes being in the code. Developers will have to do their part and Google will need to integrate everything in a way that doesn't break everything else. I'm looking forward to it, and think both parties will step up to the plate.
Alex Dobie
We've had windowed mode for a while on Android — going back to 2014 in the Samsung world — but proper picture-in-picture capability is going to be far more useful for me, particularly on larger phones. Rather than using clunky long-presses and gestures to shrink down an app into a portion of the screen, picture-in-picture lets you take the bits of apps you really care about — the video window — and display them in the foreground while doing other things in the background.
Sure, on your average 5-inch (or even 5.5-inch) phone, it's not going to make a huge difference. But as handsets continue to grow bigger (and taller), being able to easily reclaim a portion of that screen space for the kind of multitasking most of us do on our phones is a big deal.
I just hope app developers are quicker to take advantage of picture-in-picture in Android O than some were with the adoption of multi-window.
Daniel Bader
Notifications are deadly. They are distracting and addictive and mostly terrible. They are a scourge on our ability to pay attention to what's in front of us. And worst of all, they're mostly poor quality — who cares whether your friend has returned to Words With Friends for the ninth time?
That's why Notification Channels appear to be a salve for our beleaguered attention spans; they allow you, the user, to specify the type of notification you'll receive within an app. So instead of banning an app from sending you notifications entirely, you can easily design a situation that makes sense for your workflow while staying insane and not murderous.
I'm also a big fan of how Google is making notifications more attractive, especially in the media space. Increasingly, "headless apps" are those we don't open but just interact with through the notification shade, and the updates in Android O allow for even greater differentiation and customization. Of course, there's room for abuse in such an environment, but let's hope the bad actors will be few and far between.
Andrew Martonik
I'm excited to see the whole new slate of notification features come together. I am definitely not a fan of the current Dev Preview's media notification styling (let's hope that changes) but everything else as an improvement. Notification channels will give users more control, the notification shade is surfacing more information and I'm even starting to enjoy the notification dots just a little bit. One of Android's core strengths is how it handles notifications, and O makes it even better.
Though it may not make a big difference right away, I'm also equally excited about Project Treble and how it will potentially speed up software updates going forward. Creating an abstraction layer between the core firmware and top-level software is a really great idea, and will theoretically give manufacturers a better shot at keeping phones and tablets up to date. This one will take several months (or a couple years) to play out, but Android O is the starting point.
Ara Wagoner
There's a lot to like in Android O, and a lot that I don't like (give me back my dark quick settings!), but the one I'm most looking forward to seems quite small, but will mean huge things if it is actually implemented properly: Android O's emoji solution. Since emoji on Android have required system updates till now, it means that unless you had a Pixel or Nexus, chances were it'd be months between new emoji being announced and new emoji finding their way to your phone, assuming they came to your phone at all.
Android O is looking to fix that with the new EmojiCompat support library, which will be back-compatible all the way back to Android KitKat… but it'll rely on application developers actually implementing EmojiCompat in their apps to ensure their users can see the emoji they're being sent. Look for social media and messaging app developers to update their apps quickly, as this feature will help them stand out.
But how many manufacturers are going to add it to their system apps? Will Samsung Messages ever see EmojiCompat, or will users have to jump ship to third-party SMS apps to see that all-important mindblown emoji? And how will third-party emoji keyboards like Disney Emoji Blitz (opens in new tab) handle the changes in Android O that would allow them to be set and sent as actual emoji rather than stickers?
Only time will tell, and that makes me nervous.
Harish Jonnalagadda
The feature I'm looking forward to the most is the Autofill API. There aren't a lot of apps that sync passwords and settings across to a new device, and I end up signing into the same services over and over again whenever I'm setting up a new phone.
With Android O, that won't be as big a hassle, as password managers will be able to store and autofill data system-wide.
Your favorite?
Even if you know it will be a while before the folks who made your phone get the update out to you, it's still fun to think about changes that are fun, will make you more productive or are just plain cool. Which one are you looking forward to the most?
Andrew was an Executive Editor, U.S. at Android Central between 2012 and 2020.
Wait, how do I enable LastPass as my autofill app? I don't see the option :(

Feature in O I'm most looking forward to, like Harish, is probably the auto-fill API. Feature not in O I most want is a system wide dark theme... Or, God forbid, a full, open theme engine.

I'm looking to forward to the Dark theme that they better include here real soon. All of the bright whites have gotten it to the point of extremely annoying. When I put Android O on my 6p a few days ago and saw they even made the quick settings white, I was like......oh hell no!

I agree, the white is obnoxious. I think I remember them testing out a dark theme a long while back, here's hoping it makes a comeback.

Im definitely happy to have the option of a dark theme with oxygen OS on my 3T. As far as stock is concerned I'd say it's pretty likely that they add it here soon. It's just gotten to be too much. Especially with the Quick Settings panel being white now as well

I love picture in picture, especially the ones that you can resize and float anywhere. Why don't more apps support split screen?
For notifications, it would be nice if Android gave you an option when an app sent you multiple notifications in a short time. "Turn off notifications from this app?" message right on the notification would be useful. I know you could go to settings, but still.
When are we going to have the kernel separate from the rest of the OS, so patches don't have to go through the OEM or carrier?

The kernel is already separate from the OS. All patches will always have to go through the OEM or carrier, as they are the ones with control of their software that they built themselves from source code. Google has done quite a few things to make this easier with little to no effect. The only difference between the software on something like a Galaxy S8 and a Kindle Fire is that one company wants to comply with the requirements to use Google Play.

Jerry - I recall you or someone on AC mentioning that Google's goal was to bypass the oem delays and fragmentation... but I could be mistaken.

It is (and it could have been me lol). Google is taking even more (and more drastic steps) with project Treble. They are installing things like drivers from Qualcomm in a different way that unbundles them from the OS even more so they (Google) can build patches and updates that don't require them. These will still have to move through the oem, and the oems will still have to do their thing and send them out. Hopefully, Samsung, LG, et al rework their version of the OS so less time is required to incorporate these patches and get them to us faster. One important thing this might do is allow/force vendors (Qualcomm) to update their software independently for each OEM. That means Samsung gets files from Google that are easier to "install" and they can work with Qualcomm themselves for the times these vendor files and drivers need updated. Taking Google out of the picture here might mean Qualcomm and Samsung (as an example) can work out a contract to get longer support. Hopefully, the GS9 gets 3 years of support instead of 2. Dream big.

I probably misread what you're saying, but I'm sure you know you can long-press on the notification and get the option of turning off all notifications from that app right?

Tubbs McGrubbs- I was looking for more of a snooze option for a few hours.

Are they going to make the 6p icon's not look like **** or just ignore it?....

I'm looking for Oreos, preferably mint or red velvet cake. With a side of Android 8.0

I'm looking forward to better Notification control. Right now in the beta, Android System has a warning: Energy Bar is displaying over other apps
If you don't want Energy Bar to use this feature, tap to open settings and turn it off. Well no duh it's displaying over other apps, that's what it's supposed to do. Yet there's no "dismiss" or "yeah I know" or "it's supposed to, go the heck away" option in O. Same thing with "Samsung Gear S3, Connevted to Gear S3 (158E) via Bluetooth"
It's supposed to be, it's a smartwatch. I know its connected to my phone. Let me dismiss these things I KNOW are OK.

Personally looking better to better keyboard navigation of Android apps on Chrome OS, and native LDAC support.

Are you kidding me? At the rate the manufacturers push out updates, it will be 2015 before we see O. Ridiculous. This issue needs to be addressed. I can buy a laptop at half the price of a phone and be assured of the latest updates for the next 5 years or more. I'm using a Lenovo X220 that got updated to the latest version of Windows 10. There is absolutely no reason this shouldn't be the case with phones. We're all a bunch of rubes for accepting this as "normal" behaviour.

I think he meant 2025 there...

My Lenovo was NEVER updated. It's till on Jellybean.

Android O is pretty good on my Nexus 6P. But I don't think Google is better at making phones than Samsung — they just care about sending you an update more. Agreed that we need longer service-life for them. That would take a company who makes their own processor and has the desire to update the drivers for it. The only OEM who can build their own processor right now is Samsung, but they don't have the necessary desire. Hopefully, Google finally decides to build their own SoC and a future Pixel gets 5-year support.

I would mainly like some of the long term bugs fixed. It really is about time that file date/time was preserved when moving/copying.

Yup. Maybe that's low-priority, but it's been like 6 years ...

Nothing. Not a single thing. In fact I'm not going to install O at all. It adds more white backgrounds and adds persistent notifications for apps I want running. Neither of those improves my experience at all.

I want daydream on more devices.

Don't know if it was HTC or Nougat that took away my ability to prioritize notification from my HTC10, but I'd like it back! I shouldn't hear my text notification but have to sort through all notifications, in whatever random order, just to find said text notification.

Having it actually be available for my current phone or tablet. Oh... wait....

I. want all football news and scires

I want all football news and scores. And injury Reports. Randy Torrey1

Good day. Plsz am having problem with the Google singing in, after i manually factory reset my samsung galaxy S7 Edge phone.have waited almost 72 hours.plsz i need help, plsz in the name of GOD.

Great and amazing ... http://viviangist.com.ng/

THIS!! I second Fuzzylumpkin!
DARK!!!! For pete's sake, permanent retinal damage is bad for you and restless nights suck b's, google really messed up with there night stance for the 6P. Oh that would require a driver, really? Implement one, you had it working previously...grrrr. Theme engine? Let's all jump into the way back machine and travel to 2015...errr 2025, maybe by then. 8/
Android Central Newsletter
Get the best of Android Central in in your inbox, every day!
Thank you for signing up to Android Central. You will receive a verification email shortly.
There was a problem. Please refresh the page and try again.