Ray-Ban Meta smart glasses hands-on: More than a mere rebrand
Livestreaming, spatial audio, wider cameras, and even more styles this time around.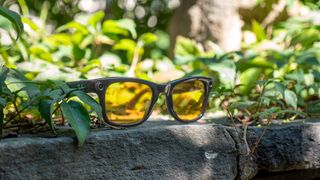 (Image credit: Nicholas Sutrich / Android Central)
I've always wanted to wear a pair of smart glasses daily, but until recently, the options available just weren't very good. In the past year, we've seen a significant uptick in not only the number of smart glasses but also the variety and quality. Ray-Ban Meta smart glasses are a new pair that aims to challenge your concept of what smart glasses look and feel like.
A couple of years ago, Meta and Ray-Ban partnered up to deliver Ray-Ban Stories, an impressive first-generation product that got a lot right. This year's follow-up gets even more right and makes some surprising changes we didn't expect, which says quite a bit since the original pair topped the best smart glasses chart.
Curiously enough, they're not called Ray-Ban Stories 2. The actual product name is the Ray-Ban Meta smart glasses collection.
And it's not just the glasses that have been redesigned for improvement. The case itself now looks just like a classic Ray-Ban case and is both smaller and of higher quality; plus, it's easier to charge the glasses and tell the battery level at a glance.
When can you buy them?
Ray-Ban Meta smart glasses go up for preorder today, September 27, 2023, for $299. The glasses are scheduled to ship on October 17 for all customers and should be available at your favorite retailer, just as the original Ray-Ban Stories were.
Ray-Ban Meta smart glasses come in two main styles, Wayfarer and Headliner, as well as several colorways, including Jeans (blue), Rebel Black, and Caramel. Plus, these colors come in shiny, matte, and transparent options, and Ray-Ban offers tons of different lens colors and types to help you further customize your look.
Every pair ships in a brand new tan leather-like case that looks similar to a traditional Ray-Ban glasses case.
Not just a svelte new pair
The new 2023 Ray-Ban Meta smart glasses are better looking, more evenly weighted, and even more stylish than last year, but that's not what I want to focus on first. Instead, I'd like to touch on how Meta has improved the user experience side of things since that's what impressed me most at the hands-on event I went to in New York City.
The app that links the glasses to your phone has received a truly massive overhaul with a complete UI redesign and huge new functionality. Foremost to this, for me, is the new ability to livestream straight from your glasses.
But this isn't just any old boring livestream from your face's perspective; it's an incredibly intuitive combination of using a phone app and glasses in tandem to create the best experience.
In the demo, Meta representatives used the Instagram app to begin a livestream in the normal way on a phone. What happened next felt like pure software magic as I double-tapped the button on the right temple of Ray-Ban Meta smart glasses and watched as the livestream perspective smoothly blended from the phone camera's view to that of the glasses.
That button can be tapped again to audibly read off the number of people watching the stream, and another tap will read off the latest comment on the stream.
Better yet, the livestream can be run for up to 40 minutes per session, so you could theoretically livestream most things without running up against an arbitrary timewall. Most of the time, glasses like these limit recording to a few seconds a pop, making it difficult to replace a phone's camera in most situations.
Like last year, Ray-Ban Meta smart glasses allow you to take pictures and 30 to 60-second videos by pressing the button on the top of the right temple arm. Meta reversed the functions this year, though, so a single tap takes a photo, and a long press records a video. To me, this makes a lot more sense as I regularly performed the wrong command with Ray-Ban Stories.
Meta upgraded the glasses to 32GB of storage this time around, which means you can record to your heart's content and essentially never run out of space since the glasses auto-sync with the app on your phone.
Meta rotated the camera on the glasses so that they now capture 9:16 portrait orientation video, a big improvement over the roughly square video from the first iteration for this type of content.
And Meta also did something surprising with the cameras on Ray-Ban Meta smart glasses: they removed a camera. Last year's glasses featured one camera on each side of the lenses, so I was actually surprised to see this as I thought the company would lean into 3D capture given the Meta Quest 3's release next month.
Image 1 of 4
But they had a good reason for dropping it, as it's been replaced by something even more important: a giant status LED. It still looks like two cameras rest on the outside edge of both glasses lenses, but the one next to the right lens is that new LED indicator.
Meta says this new indicator is double the size and is more obvious when illuminated, ensuring people are more comfortable with using the glasses in public.
Videos captured with the glasses' camera — either 30 or 60 seconds in length — can now also be shared directly from the glasses to your favorite contacts through any of Meta's services. That includes WhatsApp, Instagram, and Facebook, for now.
To share directly from the glasses without using the app, you'll have to enable the "Hey Meta" keyword, and Meta's backend AI will automatically share with common contacts across services you usually chat with them on.
If you have multiple contacts with the same name, the software is apparently smart enough to know that using the first name of someone implies that you wanted to send it to a common contact rather than someone with the same name whom you might not have contacted in a while.
A fancy camera is only the beginning
Among the many hardware improvements on the new Ray-Ban Meta smart glasses is the inclusion of five microphones located all around the glasses. You'll find one on the end of each temple, two on each side of the front, and one in the redesigned nosepiece.
To say this improves audio recording quality monumentally falls short of the real experience you'll have when recording videos with these glasses. In one test, I had three Meta representatives standing around me in different locations, each talking to me at the same time.
I then played the video back on the phone while wearing the glasses so I could experience the spatial audio recording and actually did a double take to ensure the person talking behind me wasn't still standing there. The spatial audio on these glasses is absolutely insane and incredibly convincing. I seriously couldn't believe how good the quality was.
Image 1 of 4
But none of this would be possible without better speakers, and thankfully, these speakers are far better than the ones on the original Ray-Ban Stories release. Now, those speakers weren't bad, per se; they just weren't particularly amazing.
The new speakers are 50% louder, have twice as much bass, and don't have that annoying bass fall-off that the original speakers suffered from when the volume got too high.
Even more impressively, Meta was able to reduce audio leakage even with this volume increase. I had to get right next to the person wearing them to be able to hear anything at all, and that was with the volume at 100%.
And the new, louder volume is no joke, either. Playing music at 100% volume completely drowned out the in-person conversation I was having, but the new larger touchpads on the temples made it easy to quickly adjust the volume for a better experience.
Even better design
Ray-Ban Stories were the first smart glasses I could wear without feeling awkward. There's just no denying the genius of the design of the first-generation product, and the second generation is even better. They're even slimmer this time around, and Meta was able to put more of the weight toward the back, helping it rest more on your ears than your nose.
But even the nose weight is now better thanks to built-in rubber pads and a new "universal" nose fit design. Instead of having raised or protruding nose pads, these are built into the wider frame and help voices travel into the nosepiece microphone during phone calls.
Even the power switch got a redesign, as it now only has on/off selection modes. The previous model had a third mode that you would slide and hold to begin pairing, and Meta said it ditched this because it confused some users.
Plus, they're also fully water resistant this time around, which is a big deal if you're caught in a torrential downpour (or drop them in a puddle).
Meta and Ray-Ban have further extended the number of styles and color options to create a whipping 150+ frame and lens combinations. Two main styles can be chosen from — the original Wayfarer and a new Headliner style — followed by a shiny or matte finish and a choice of three colorways: Jeans (blue), Rebel Black, and Caramel. Ray-Ban is also offering transparent colors this time around, helping to add some geek chic to the mix.
Image 1 of 7
Plus, the company offers even more lenses this time around, including transition lenses with different colors and prescription options. Plus, the lenses are all hot-swappable in case you need to quickly switch them out for different scenarios.
Interestingly enough, Ray-Ban Meta smart glasses launch with the Qualcomm Snapdragon AR1 Gen 1. As the name suggests, this processor is specifically designed for AR/smart glasses and is part of what makes the aforementioned spatial audio recording and playback so darn good. It also helps make video recording more stable, which is perfect for the perspective.
Lastly, the new case that comes with every pair is quite an improvement over the original. This new case is slimmer, better looking, and more useful because of the new status LED ring on the front.
Image 1 of 5
The tan leather-like exterior looks and feels like a "normal" Ray-Ban glasses case but still works to keep the glasses charged every time they're docked. Meta says the case will give the glasses a total of 36 hours of battery life as it provides eight full charges for the glasses.
The glasses themselves fit about 6 hours of "normal" usage out of a single charge, but features like live streaming will drop that number to as low as four hours of battery life per charge.
And you'll never wonder how much battery is left in either the glasses or the case as the new status ring on the case's magnetic clasp mechanism lights up to display the battery status in a ring format. The lower the battery gets, the more empty the ring gets. It'll also light up amber when charging the glasses and green once everything is fully charged.
Not only that, but it charges via POGO pins in the nosepiece instead of pins in the arms like last year's pair. There's a new magnetic mechanism that really sucks the glasses into the case, and that, in conjunction with the new status LED, ensures you'll never be unsure of the charging status.
All in all, this is an incredible upgrade that has me excited to wear and use them every day.
Ray-Ban Meta smart glasses
Livestream, take pictures and video, and listen to music hands-free with the new Ray-Ban Meta smart glasses, the follow-up to Ray-Ban Stories. Available in over 150+ different style and color combinations!
Sign up for Black Friday email alerts!
Get the hottest deals available in your inbox plus news, reviews, opinion, analysis and more from the Android Central team.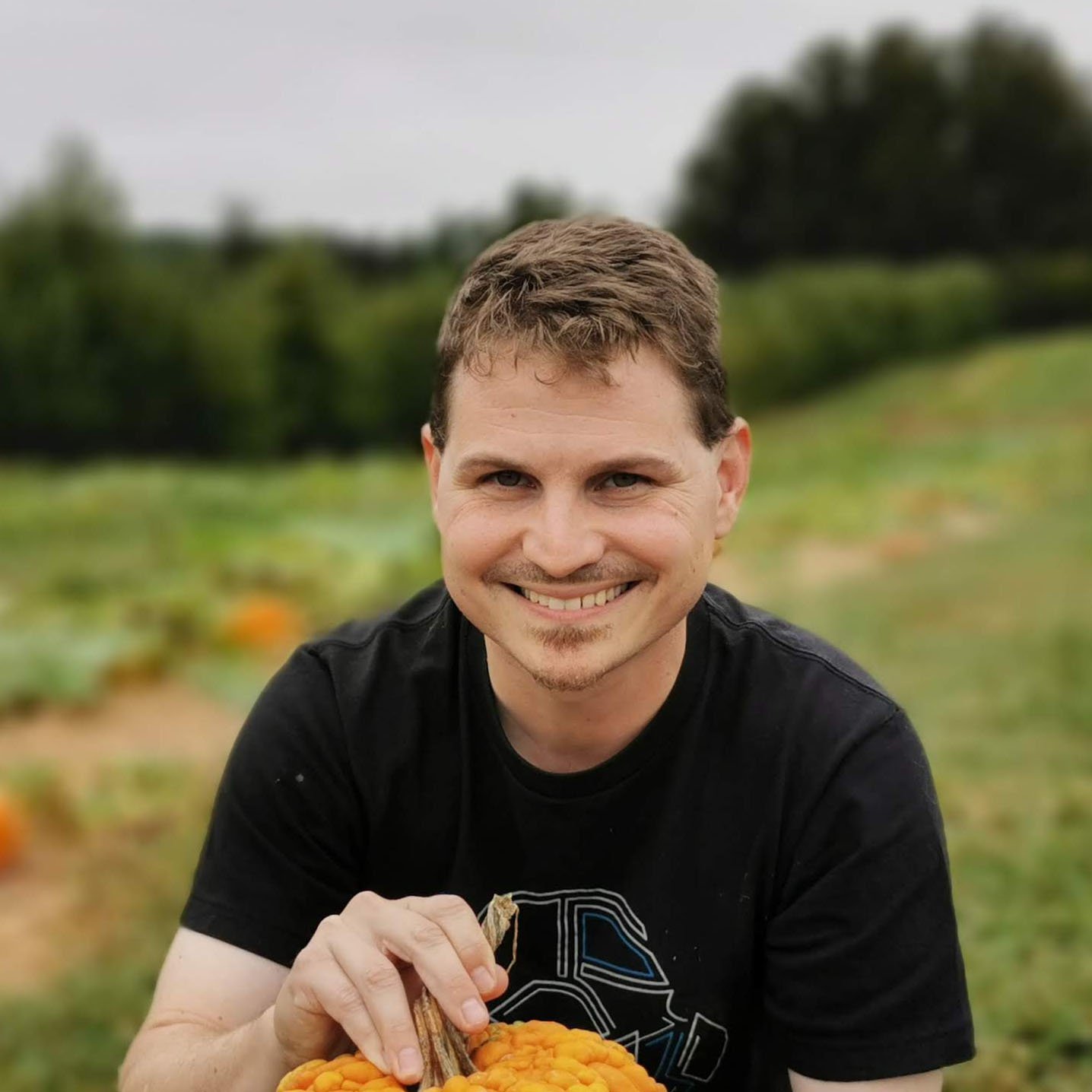 Senior Content Producer — Smartphones & VR
Nick started with DOS and NES and uses those fond memories of floppy disks and cartridges to fuel his opinions on modern tech. Whether it's VR, smart home gadgets, or something else that beeps and boops, he's been writing about it since 2011. Reach him on Twitter or Instagram @Gwanatu