The SiliconDust HDHomeRun Connect Quatro tuner is on sale for $99.99 at Best Buy. This is one of Best Buy's deals of the day, so the price is temporary. Today's drop matches the lowest price we've seen on this tuner in 2019, and this will probably be the best price it drops to during Black Friday.
Tune In
SiliconDust HDHomeRun Connect Quatro tuner for OTA TV
Combine the Quatro with an HDTV antenna. It's like a one-time fee to get live TV and then watch it on any device. Forget cable fees. Quatro means you can watch on up to 4 devices at once.
$99.99 $150.00 $50 off
The deal given is no longer valid and we do not have a better one. However, we have found some similar deals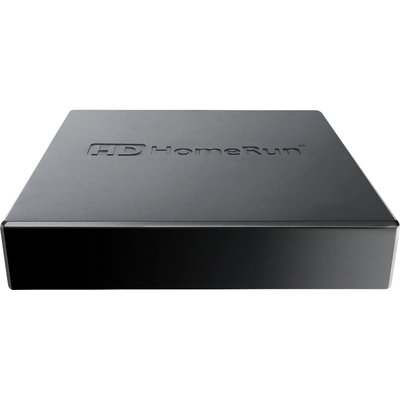 Duo means two tuners for streaming two programs at once. Can store up to 150 hours of live TV on the 1TB DVR. Stream and record from standard to UHD and works with up to 8K resolutions. Pair with an HDTV antenna. Connects to most HDTVs.
CordCutters has a great breakdown of the HDHomeRun devices and how they work. If you're trying to break free of that cable TV subscription, but you can't live without some broadcast TV then the HDHomeRun tuners are the way to go.
The first thing you need to get to work with your new Quatro is an HDTV antenna. Lucky for you the Mohu Leaf Metro is on sale today as well for just $12.99. The two devices work together. The HDTV antenna pulls in live over-the-air TV from local broadcast towers. The tuner gives you the ability to distribute that TV however you see fit. The Quatro in the name means you can access the tuner from up to four different devices.
So what you get is the ability to watch live TV on your TV, mobile devices, tablets, computers, or wherever else you can access the app. (That includes devices like the Amazon Fire TV, Nvidia Shield, Xbox, PlayStation, and more.) Multiple people can watch multiple shows at once. And the only money you pay is this initial cost of the tuner and the antenna. No more cable subscription.
Another feature includes the ability to pause on one device and resume on the other. If you need more than four tuners, you can add more HDHomeRun devices. HDHomeRun even offers a DVR subscription that lets you record the TV you're bringing in or you can get the HDHomeRun Scribe for $200 to record up to 150 hours of TV.
We may earn a commission for purchases using our links. Learn more.