Vodafone sweetens its 4G offerings with free Netflix for six months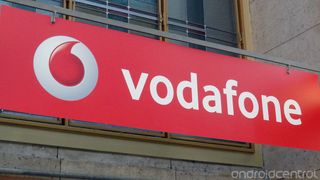 (Image credit: Android Central)
Vodafone UK has today announced a partnership with Netflix that will see customers receiving a free six month subscription to the video-on-demand service. Anyone signing up to a Vodafone Red 4G contract beginning in July – and lasting until the end of the year – will be given the option to receive the perk.
Of course, the beauty here is that Netflix is available on such a wide range of devices – including games consoles, set-top boxes and smart TVs – once your account is set up. To take advantage you'll need to start a new contract costing above £26, but if you're due to get a new one in the latter part of this year then it might be worth your consideration.
The full press release follows.
VODAFONE ENHANCES 4G OFFER WITH EXCLUSIVE NETFLIX PARTNERSHIP
- Vodafone enters into exclusive mobile promotional partnership with Netflix in the UK - Vodafone 4G customers to get a six month pre-paid subscription to Netflix, giving them access to a wide variety of movies and TV box sets including original series like House of Cards, Arrested Development and Orange is the New Black - Vodafone Ultrafast 4G now available in more than 230 cities and larger towns and hundreds of smaller communities
Vodafone is to launch an exclusive mobile promotional partnership with Netflix, the world's leading Internet television network. The agreement will give Vodafone Red 4G customers* in the UK the opportunity to access, via their smartphones, tablets or other devices, a wide variety of movies and TV box sets, including original series, for a period of six months. Combined with as much UK mobile internet as you want for the first three months, followed by generous data allowances and unlimited talk and text, it's yet another brilliant reason to choose a Vodafone Red 4G plan.
The promotional offer of six months Netflix with Vodafone Red 4G price plans*will be available in-store, online and by phone from July.
Vodafone Red 4G customers choosing Netflix will have access to a wide variety of movies and TV box sets, including original series such as the BAFTA-nominated House of Cards, Arrested Development and Orange is the New Black, for six months with the offer available to customers until December 2014. Netflix allows its members to instantly watch as many TV programmes and films as they want, as often as they want, anytime and anywhere they want. Customers will be able to use their smartphones or tablets to watch an ever growing selection of titles, with new episodes added regularly, and start watching on one device while resuming on another.
Cindy Rose, Consumer Director Vodafone UK said: "With 4G, speed is just the start: it's what you can do with it that's really exciting. We're delighted to be partnering with Netflix so that our Red 4G customers can enjoy their favourite TV programmes and films when out and about. We're already offering 4G in hundreds of cities, towns and villages across the UK, providing an amazing video streaming experience. There's no need to mess about finding a wifi hotspot, with ultrafast 4G you can just enjoy your favourite entertainment on the move whenever you want it."
Bill Holmes, head of business development at Netflix, said: "Netflix is all about giving people the freedom to watch what they want to watch, when they'd like to watch it, on whatever device. This partnership with Vodafone further enhances that freedom to watch while on the go."
In the last few months, Vodafone has expanded its ultrafast 4G coverage to 233 cities and towns and hundreds of smaller communities across the UK. Rollout of ultrafast 4G services is part of more than £1 billion Vodafone is spending on its network and services across the country this year. That investment comes on top of the £802m that Vodafone spent acquiring the widest portfolio of mobile spectrum in last year's auction of new capacity by Ofcom. Vodafone plans to provide indoor and outdoor coverage using 2G, 3G and 4G services to 98% of the UK population by the end of 2015.
* Netflix offer is available for Vodafone Red 4G plans priced over £26
Or just use a decent network and pay for Netflix every month. Makes it even cheaper.

Such as? Posted via Android Central App

Three. All you can eat data, unltd texts. unltd minutes. 'Free 4G'. £20 a month. Then Netflix for however long you want @£5.99 a month.
That works out at £275.94 for a 12 month contract and 6 months of Netflix
On Vodafone, on the cheapest plan you can get the deal on, it's £312 for a 12 month contract with 6 months of Netflix.

Yeah, I agree. Netflix on Vodafone, with the lowest cap out there, is only fun until you get your first bill... :)

I was on that Three all you can eat plan when it was £15 and it started of great but the signal and speeds in London just went bad, it got to the point where I almost never had signal inside a building and my generally speeds went from 15mbs -> 1mbs. Whats the point of unlimited if you can't even use your phone :/. I switched to Vodafone Last September and got a 4G sim with 8GB, but it had free spotify for 1 year which is £10, and I got £157 from topcash back so it worked out £18~ a month which is not much more. Signal wise its amazing, I almost always have 4G, and places where I had no signal with Three I know pull 30 down or more. I do miss unlimited data, but until Three sorts things out I will stick with Vodafone.

I'm on three now and the signal is awful. Yes it's cheap at £13 a month for all you can eat data, but I'd far sooner pay twice that for a network I can use. I live in central London by the way, supposedly three's best network area... Posted via Android Central App

All the networks are as bad as each other tbh. I know people who complain about speeds with 3 in London, I never hear anything good about EE, I didn't like O2 when I tried them. It just depends on their signal coverage where you are and whether or not you checked before signing a contract. I'm a relatively happy Vodafone customer, pay £42 a month for 12GB 4G Data, unlimited calls and texts. Whilst I don't get 4G signal at home (about 20 miles out of London), but at work and out and about I get it fine.

The network is excellent in Birmingham and allows tethering. Something which 3 dies not. I know because I work in and around and constantly tether. I've been through every network available. Biggest problem is signing up to these free deals. The Vodafone eforum is full of folk constantly battling against inadequate tech support and useless customer services trying to get their Spotify of sky sports activated. If you're lucky and get it, it's likely to vanish after 1 or 6 months. If that doesn't happen you'll likely find its because it's on your bill when it should be free. I wouldn't recommend anyone take out a contact because they need one of these additional bundled services. Lots more trouble than its worth.

I tether all the time on Three, never been a problem.
Android Central Newsletter
Thank you for signing up to Android Central. You will receive a verification email shortly.
There was a problem. Please refresh the page and try again.