Verizon signs a patent license agreement with Google to help fight 'frivolous' lawsuits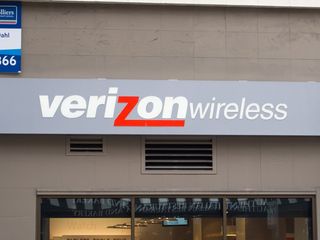 Verizon Wireless has announced that it has signed a patent licence agreement with Google. Specific details about the agreement were not revealed, but Verizon did say it was designed "to lower the risk of frivolous patent litigation."
The company added:
Source: Verizon Wireless (opens in new tab)
Check out our picks for best phones on Verizon and best prepaid phones on Verizon!
This is the part where everyone freaks out because Google is now in bed with Verizon and the whole world sets itself on fire in protest.

Nice beard, if that's you.

It is me...and thank you! Posted via the Gangster of Love.

The product of no-shave November...of last year. Posted via the Android Central App

How long did it take you to grow that beard? I tried to grow one for 4 months and it started itching like crazy

That was taken this passed February and was about six months of growth. Posted via the Gangster of Love.

What about the children?!! Did they ever think of the children?! Oh the humanity! AAAAhhhhhhh!!! Posted via the Android Central App

It's called "Cover Thy A$$"

No this is the part where I wait for unlocked Verizon phones on the Play Store. Posted via Android Central App- Via HTC One

And the dish ran away with the spoon. What next, the cow jumped over the moon.

I wonder if the deals will be like "hey apple, let's strike a deal. And since we're all partners.. no more frivolously suing over bullshit patents to samsung and apple"

Samsung and Apple disputes have some merit (however little merit that might be is another debate) since they're both using the technologies and profiting off of them. Patent trolls hoard patents with absolutely no intention of using them and wait for someone to trip up and then sue them. Posted from my TARDIS!

"Verizon has long championed patent reforms and industry actions that promote innovation" HAHAHAHAHA. Excuse me, I need to change my pants, I peed myself a little I was laughing so hard.

Should be interesting to see where this leads as an avid verizon and Google user. Posted via the Android Central App
Android Central Newsletter
Get the best of Android Central in in your inbox, every day!
Thank you for signing up to Android Central. You will receive a verification email shortly.
There was a problem. Please refresh the page and try again.