Unaudited HTC Q1 results show 35% drop in revenues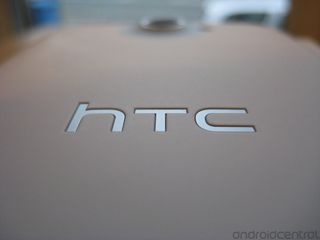 HTC may be riding a wave of good publicity following the launch of the One X and One S, but things aren't looking quite so rosy on the financial side. The Taiwanese manufacturer released its unaudited financial results for the first quarter of the year today, showing of NT$67.8 billion (~$2.3 billion), down from NT$104.2 billion (~$3.5 billion) for the same quarter last year -- a 35% drop. Similarly, HTC's operating income shrank from NT$16.5 billion in Q1 2011 to just NT$5.6 billion in the last quarter.
Back in February HTC said it was expecting a weaker Q1, due to "product cycle transition", insisting this was a "temporary phenomenon." Q4 2011 and Q1 2012 were dominated by the iPhone 4S launch, along with continued strong success for HTC's main Android rival, Samsung. The manufacturer will be hoping to recapture consumers' imaginations with new "hero" devices like the HTC One X and One S, which launched in Europe yesterday.
Source: HTC (PDF)
Alex was with Android Central for over a decade, producing written and video content for the site, and served as global Executive Editor from 2016 to 2022.
They deserve that with their so so many cheap phones released last year They MUST focus on releasing 1 "ONE" high end phone per year

HTC started by making PC clones then phone clones and living on tiny margins. In June 2010, HTC rocked with the first 4.3" phone. HTC was a force to be reckoned with. Revenues soared. In June 2011, HTC went back to cloning, this time their own 4.3" phones. Revenues began to slide. HTC got distracted by 3D and Beats. 3 months later Samsung went to High Def big screens with the 4.65" Galaxy S II LTE HD. The 5.3" HD Galaxy Note was also revealed in September 2011. Samsung continues to set records. HTC started to drown. With the One X, HTC now has a phone to take on last year's Galaxy Nexus and Galaxy HD. HTC could have learned a lesson last year: Go big or go home. Hopefully we will soon hear even a rumor of HTC being able to compete with the Note.

Until they truly keep their promise of releasing products that are more focused on better design and innovation, this is going to continue for HTC. From the look of the Evo LTE they still have not learned their lesson though. And enough with the bs of HTC great build quality. I have had so many issues with HTC phones I will never understand where this comes from. Horrible light leakage from my TBolt and Rezound. Inconsistencies in fit and finish from handset to
et. Kickstands that peel after only a few months. Screen color variations that are very noticible from handset to handset. Creaking battery covers. HTC really needs to get their act together and focus on one high end handset per year, one mid range handset per year. Top notch materials and fit/finish.

I just love the spin, "product cycle transition" = Low Quality phones. Actually I think HTC did pretty good with their low end phones, it was the high end phones that were a big disappointment. I think the EVO LTE will sell a moderate amount but nothing like the original EVO. And the HTC profits landslide will continue.

Product cycle transitions has nothing to do with quality. It means they are making huge changes in their entire product line, spending huge bucks on new designs while still eating huge costs on old designs, and probably sitting on a fairly substantial inventory of phones that are not selling. Their new line has phones all up and down the price chart. This is the same problem that Samsung will have. After all they Blitzkrieged their Galaxy line into every market on every carrier, and they are all going to go obsolete at the same time. Now they have to design follow on phones for all of those markets, AND try to beat HTC's current offerings. Products have a life cycle, and HTC may have stayed too long in their old lines, coming out with phone after phone that was too similar to prior versions. We now see what they were up to in that interval, and the future looks bright.

my prediction? more pain. do you hear me Chou????????????

Revenue are down for HTC, and here's why: 1. HTC MyTouch 4g 3.5 headset jack broke (exchanged twice)
2. HTC G2 hinges broke (exchanged once)
3. HTC Sensation touch screen didn't function. Couldn't unlock the phone or answer calls. (HTC wouldn't oem because of a software update and TMobile wouldn't exchange because it was listed as a known bug)
4. HTC Rezound with LTE turned on the device would last 4 hours. The device failed with in two months because it overheated when being used as a hotspot. All this happened in less then 18 months. Conceptually speaking HTC designs good phones. When it comes to manufacturing their phones are built poorly with even worse little quality control. They've cut to many corners and focused on quantity rather then quality. Shame really, considering HTC was the make of the Nexus One.

Even the Nexus One had problems. Screen bug. We just learned to live with it. But to find a really crappy phone you have to look at the Samsung Captivate. (Entire line of galaxy phones had serious problems). You seem to be pretty unlucky getting that many failure in 18 months. Headphone jack breakage and hinge breakage speaks to abuse. (Sorry, it had to be said).

Or htc has terrible manufacturing processes. HTC designs good phones but produces shit. Maybe you should worry about yourself rather then judging other people you arrogant little bastard..

The EVO3D rocks! I don't know what you people are talking about.

I have had better luck with the HTC Hero, and the Evo 3D then samsungs shitty ass Epic 4g.

That bs Beats purchase was a complete gimmick fail.
Android Central Newsletter
Thank you for signing up to Android Central. You will receive a verification email shortly.
There was a problem. Please refresh the page and try again.