UK government to release coronavirus app to detect nearby carriers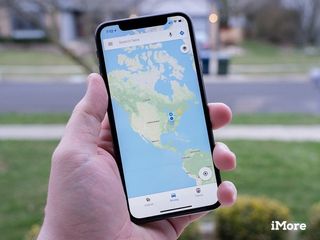 (Image credit: Android Central)
What you need to know
The UK government plans to release an app alerting people if they come too close to someone carrying COVID-19.
The app will be operated on an "opt-in" basis.
It is apparently going to be released just before or after the end of lockdown.
A report claims the UK government is planning to release an app that will alert users if they come too close to someone who has tested positive for COVID-19.
According to Sky News (opens in new tab):
The app was first noted by Health Service Journal some time ago, however, the details of the app's application have "only recently been agreed". The app will reportedly use Bluetooth to detect other phones close by, "then store a record of those contacts on the device."
If someone tests positive for the virus, they can then alert people they have recently been in contact with. A period of delay will be used to prevent accidental identification. The data will reportedly not be sent to a central authority in order to alleviate privacy concerns. The app would likely be able to help people avoid social interaction if they find out that they have been in contact with someone who has the virus. According to the report the app will be released shortly before or after the end of lockdown, which means the release is likely some weeks away.
I appreciate what they are trying to do, but wouldn't it be more effective to warn people so they don't come in contact with the person, rather than let them know after the fact? On second thought, no one who tested positive would opt in if it worked like that, which would make it almost useless.

Agreed. If I personally knew I'd already had it and recovered I doubt I'd opt into it as much as I'd like to know who else out there has or had it. It's only gonna create a toxic environment for that person. We already know from going to get some essential shopping how much everyone is already judging each other and assuming we're all contagious (which is no bad thing) but it's horrible out there just now

Yeah unfortunately we, the public, can't be trusted with that kind of information. There'd be gangs setting people on fire in no time.

I see disaster written all over the place. Besides you can't trust technology 100%.
Android Central Newsletter
Thank you for signing up to Android Central. You will receive a verification email shortly.
There was a problem. Please refresh the page and try again.