Tweet an emoji at Google for a fun reply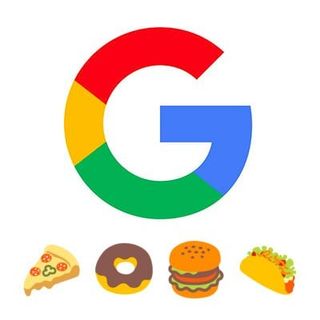 Admittedly, it's always fun to tweet random emoji at Google's Twitter account, but that's not how this works. In an effort to show off how powerful its search engine's Nearby capabilities really are, Google is tweeting back.
Here's how it works: Tweet an emoji at the official Google account on Twitter and it will reply. You might get a GIF reply, as has been the case for anyone tweeting food emoji, or you might find yourself reciting Destiny's Child lyrics. The point is to tweet an emoji that can activate Google's Know Nearby capabilities. Not all emoji will work, but the official Google Twitter account will do its best to satisfy you with query results. Here is mine:
Get the Android Central Newsletter
Instant access to breaking news, the hottest reviews, great deals and helpful tips.
Florence Ion was formerly an editor and columnist at Android Central. She writes about Android-powered devices of all types and explores their usefulness in her everyday life. You can follow her on Twitter or watch her Tuesday nights on All About Android.
My main gripe are the politically correct ones.

🍉 and 🍔 didn't work fur me ¯\_(ツ)_/¯

Since then have emoji been allowed in comments? Finally I can use all the emoji I like! 🧀🧀🧀🧀🧀🧀🧀🧀🧀🧀🧀🧀🧀🧀🧀🧀🧀🧀🧀🧀🧀🧀🧀🧀🧀🧀🧀🧀🧀🧀🧀🧀🧀🧀🧀🧀🧀🧀🧀🧀🧀🧀🧀🧀🧀🧀🧀🧀🧀🧀🧀🧀🧀🧀🧀🧀 There they are, all my favourites.

Aww, looks like someone hasn't got marshmallow yet :( (It's cheese, if you were curious)

My PC hasn't got marshmallow

Well, 🐂💩 didn't get a reply...