Trump cyber diplomat warns Europe against using Huawei for 5G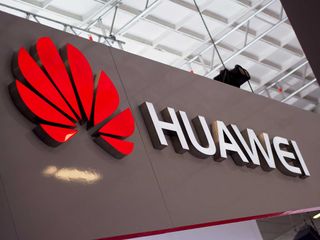 (Image credit: Android Central)
What you need to know
During a visit to Portugal, a diplomat working on information policy urged a European Huawei ban.
Robert Strayer was appointed by Trump but has a long career in telecom law.
Strayer has suggested the Chinese government could force Huawei to insert backdoors.
A diplomat with President Trump's State Department is urging European nations to ban Huawei equipment as they build out 5G networks. Reuters quotes Robert Strayer saying that "there is no way to fully mitigate any type of risk except the use of trusted vendors from democratic countries." Strayer is deputy assistant secretary for cyber, international communications and information policy at the U.S. State Department, appointed by the president in 2017. According to his official biography, he hasbeen working in telecommunications law for 17 years. He has recently focused on the question of China's Communist Party's control over Huawei, suggesting on Twitter that China could force Huawei to build backdoors into its equipment.
Instead of using Huawei equipment, Strayer suggests looking at alternative companies at the forefront of network technology, especially Ericsson, Nokia, and Samsung. He also claims that American companies like Dell, Cisco, Juniper, and VMWare are all "want to play a future role" in 5G networking.
Strayer says that preferred network vendors will use an open architecture, but provides no specifics. Huawei's $15 billion expenditure on R&D puts it in the top 5 tech companies for research, on par with Samsung. While the government claims that it has proof of Huawei building backdoors into its equipment, Huawei denies the claim, and the U.S. has yet to make public any specific evidence.
Trump administration postpones full ban on Huawei for another 45 days
So I wonder is he going to put sanctions on other countries that use Huewai's equipment.

He is constantly creating sanctions against us all. NOBODY CARES.

Interesting read from this side of the pond in the New York Times as the majority of Nations and Allies have basically told Trump to go and play with himself and losing the battle. Most of the world don't care for him, He's mocked, laughed at and who is He to dictate to everybody else?The article nicely points out what is the US alternatives to Huawei. Yep, they haven't got the technology to compete let alone be a World leader..

Has ANYTHING of the paranoia against Huawei been proven? Has anyone found any of their equipment to have back doors or be transmitting diplomatic information to China? I'm not pro-China by any means, but this just seems like another Trumpian quest to point the finger at a mysterious villain so he doesn't get caught with his hand in the kitty.

You mean something like https://www.reuters.com/article/us-china-security-lawmaking-idUSKBN19I1FW with the relevant quote being "Intelligence work needs to be performed both within and outside China..."

Is China considered an ally? Nope. China has already furthered itself in the expensive of copied and stolen IP over the years and is still trying hard to obtain. So the U.S has every right not to trust in using China's Huawei tech or any other Chinese telecom manufacturer. Given what we know in the speeds and bandwidth that 5G will provide there is that a very big possiblity that it could be used to their advantage to spy and gather info. Better to be safe and not worry down the road when it's too late.

https://www.nytimes.com/2020/02/17/us/politics/us-huawei-5g.html

It is weird how, these days, it is a bigger stretch to trust Trump.

Taking all of the Trump stuff out of the equation, this guy proves he's either ignorant on the subject or a liar (or most likely both) when he says Huawei's 5G network competitors are technologically on par, a claim which is objectively false.

By being a constant liar, Trump makes it really easy to dismiss this as more lying. If Speaker Pelosi had not spoken up about the risks, I might have done just that. The risk is far more than China and Huawei. We have all sorts of devices (both consumer and carrier) that are designed to not function properly or function at all without a full-time link to the manufacturer. Sometimes there's an engineering justification, other times it's just that the vendor feels entitled to put spyware in their products so they can make extra money selling everything they collect to the highest bidder. We don't need a phone system that is spyware first, and a phone system second. We shouldn't put up with infrastructure that's so brittle that it doesn't work without a connection to China, or anywhere else. When last years CenturyLink outage made all of the Verizon cell towers go dark, it didn't just make me unable to use Verizon, it disabled all my phones so when I tried to make a VoIP call over my neighbor's Wi-Fi, the phones just said "activation required." If you need your phones for an emergency (are a first responder, have a family member with health issues, experience severe weather etc.) you should be very wary of new SD-RAN networks. One hiccup and they fall down. Oh yeah, and Russia is listening because of you-know-who.

Proper non-political title: "US State Department diplomat warns Europe against using Huawei for 5G".
Android Central Newsletter
Thank you for signing up to Android Central. You will receive a verification email shortly.
There was a problem. Please refresh the page and try again.