Bottom Line: The TicWatch C2+ is a great looking watch that finally gets the update it has sorely needed to have the performance on par with its looks. The vibrant screen, customizable second button, and automatic workout-tracking help to make this watch accommodate a variety of situations. If it weren't for the lack of an ambient light sensor, speaker, and the automatic sleep-tracking other TicWatches offer, it would be nearly perfect.
Pros
+

Great looking display

+

Snappy performance

+

Nice size

+

Automatic exercise tracking

+

Clean and modern design
Cons
-

No speaker

-

Missing ambient light sensor

-

Lacks automatic sleep tracking
Why you can trust Android Central Our expert reviewers spend hours testing and comparing products and services so you can choose the best for you. Find out more about how we test.
In the last year or so, we have learned that for a Wear OS smartwatch to have good performance, it needs no less than 1GB of RAM. Mobvoi is taking the approach of "if the design isn't broke, don't fix it" with its line-up of watches. So, in the latest update to an existing design, the TicWatch C2+ gains the plus moniker by increasing RAM and keeping its clean looking modern design intact. So, does the memory boost make a difference in the C2+? Let's get into it and find out.
TicWatch C2+ What I like
Mobvoi makes some of the most popular Wear OS smartwatches with its TicWatch line-up. When the company announced the first TicWatch C2 nearly two years ago, I thought it was one of the cleanest and sleekest looking watches available. While I didn't get one for myself, as I was already firmly in the TicWatch Pro camp after getting the first generation of that watch, I did get the C2 for my wife.
Swipe to scroll horizontally
Specs
TicWatch C2+
Dimensions
42.8 x 42.8 x 12.7mm
Colors
Onyx, Platinum, Rose Gold
Display
1.3" AMOLED (360 x 360 px)
Chipset
Snapdragon Wear 2100
Memory
RAM: 1GB
Storage: 4GB
GPS
Yes
Operating System
Wear OS
Connectivity
Bluetooth 4.1
Wi-Fi 802.11 b/g/n
NFC
Battery
400mAh
Up to 2 days
Water resistance
IP68
Sensors
Accelerometer
Gyroscope
Heart Rate Monitor
Now that we know Wear OS watches need no less than 1GB of RAM, the C2 was overdue a refresh from the 512MB it was carrying. Quickly, if you're unclear on what RAM is (Random Access Memory), it's high-speed storage that a computer uses temporarily. So, due to the quickness of RAM storage, processes can be done faster by utilizing that space. Less RAM means the sooner that memory will fill up, and information the system was storing for later use must be dropped and redone later — taking up more time. We have a more extensive explanation of RAM over here.
Since the C2 already has a very nice design to it, Mobvoi went ahead and left that part alone. Instead, it opted to make a performance change by doubling the existing RAM to 1GB — and what a difference it made. The TicWatch C2+ performs noticeably better than its predecessor and is on par with its siblings that have the Pro tag. Navigating through the operating system is snappy as is scrolling through notifications and launching apps — well, as fast as Wear OS currently can be.
The case of the C2+ is primarily made from stainless steel in the three colorways of Onyx (black), Platinum (silver), and Rose Gold. The first two colors take a traditional 20mm watch band, whereas the Rose Gold uses a slightly smaller 18mm strap. Speaking of watch bands, in the box, it comes with a coordinating leather band as well as a silicone strap. So whether it's a more professional or sporty look you're going for, you'll have the watch band to match it right out of the gate.
One of the other excellent features that TicWatches carry is Mobvoi's own health platform. While generally, I wouldn't be a fan of a company putting a proprietary version of a workout system on the watch, Mobvoi has done a nice job of it. The information can be automatically shared with Google Fit, which you can also use instead of TicHealth if you're so inclined. The watch can automatically detect your workout and begin tracking it for you for things like running, cycling, and swimming using Mobvoi's TicMotion algorithm.
Though the display on the watch is colorful and easy to ready, it struggles a bit in direct sunlight — more on my issues with the screen in a moment. With 24-hour heart rate monitoring, sleep tracking, and always-on display enabled, I was able to get about 1.5 days out of the watch before putting it onto the charger. Thankfully, the C2+ charges relatively quickly on the proprietary dock. The watch went from 3 percent to full in just over an hour, and while battery life isn't ideal, at least I could get it boosted for the day while going through my morning routine before work.
TicWatch C2+ What I don't like
While there is a lot to like with the TicWatch C2+, there are still some drawbacks that I found that could really make this a big-time winner if addressed. First off, my biggest issue with the watch is the lack of an ambient light sensor. This is what phones have that allows the screen to change brightness based on the light around it automatically. The need to manually adjust my brightness is very frustrating and can lead to a faster battery drain.
Indoors, I was okay with leaving the brightness set at a 3, maybe a 4 for most situations. However, if I was in a brightly lit office space or outside, the screen had to be set at a 5. In most cases, level 5 was very bright, almost too bright — except outdoors on a sunny day. Needing to change it myself as I went to different light conditions was frustrating, especially since many other smartwatches offer auto-brightness — even other TicWatch models.
When outdoors in the direct sun, the screen struggles to be visible. This isn't an issue that the TicWatch C2+ alone suffers from; most smartwatches do. This is why options like the TicWatch Pro 4G with its hybrid display are so great. Not only does it extend the battery life, it also increases visibility in bright conditions which makes so much sense. Now, if Mobvoi would only bring that feature to a smaller watch, we'd really be getting somewhere.
Source: Chris Wedel/Android Central
Another one of the frustrating points to this otherwise excellent smartwatch is the lack of built-in sleep tracking. Since, for whatever reason, Wear OS doesn't have sleep tracking without downloading separate apps, Mobvoi has had to create its own called TicSleep. However, the only watches that offer it are the TicWatch Pro models. Using TicSleep on my TicWatch Pro 4G is seamless, and the information syncs with TicHealth as well as Google Fit. It is frustrating that I have to download a separate app both on my phone and TicWatch C2+ to do sleep tracking.
My final issue with the TicWatch C2+ is the missing speaker. While having a speaker isn't a necessary for a lot of the time when wearing the watch, it is handy for when I use Google Assistant. Having the audible feedback is very helpful to know that the Assistant accurately completed the request or not. This is especially helpful since the service is a bit slow on Wear OS devices — all Wear OS watches, not just TicWatch C2+. A speaker is also good to have when you want to handle a call through the watch when it's paired with your phone. Lastly, there have been times when I have wanted to listen to music through my watch. No, a missing speaker isn't a dealbreaker, but when other devices with similar pricing and lesser specs have it, so should the C2+.
TicWatch C2+ Competition
The first watch that comes to mind is one of the previously mentioned Pro models, the TicWatch Pro 2020. These two watches share a lot of the same features, but the issues I have with the C2+ are resolved in the Pro 2020 — screen visibility, speaker, and sleep tracking. However, the cost of having these in a TicWatch are the price and size of the device. The TicWatch Pro 2020 is large, but if having the mentioned feature resolutions are essential, then sacrificing wrist real estate and cash may be worth it to you.
Staying in the Wear OS ecosystem as well as the affordable realm, one of the Fossil brand watches are worth a look — specifically the Gen 5 models. These watches bring a contemporary approach to design along with a newer processor, as well as the prerequisite of 1GB RAM. Fossil has a lot of smartwatches available in the Gen 5 platform from a classic look in the Carlyle to a more fashion-forward style of the Julianna.
Lastly, there is competition from the Samsung Galaxy Watch Active 2. While it isn't in the Wear OS family, this watch is hands-down one of the best smartwatches out there. The design is a bit more modern looking, and it has some great features built-in. Things like sleep tracking, activity detection, and sleep tracking are some that you find on the watch without the need for additional apps. The Active 2 also has ECG reading and blood pressure monitoring on the way.
TicWatch C2+ Should you buy it?
Who it's for
Those who want a sleek minimalistic watch that isn't too large
Someone who wants to have a watch that they can wear in everyday life as well as workouts
People who want a straightforward approach to a smartwatch that is capable of handling almost any task you need
Who it isn't for
Someone who spends a lot of time outside
Dick Tracy fans who want to be able to take calls using their watch
Users wanting sleep tracking without the hassle of additional apps
The TicWatch C2+ is a nice watch that looks great and, with the increased RAM, has become a quite capable smartwatch. The features of Wear OS work as well on this watch as they do on other similarly specced smartwatches. The proprietary health offerings that Mobvoi includes on the watch are great, especially the TicMotion activity detection. There is a lot of promise here, unfortunately, most of it can't be realized without additional hardware or software.
3.5 out of 5
I really like this watch. In a price range that is crowded, the TicWatch C2+ differentiates itself by its design. If Mobvoi can bring its TicSleep platform to this device, it would make it a much more attractive offering. For the price, I wish that the watch had an ambient light sensor and a speaker included. These absent features, while not necessary, are beneficial and would make the TicWatch C2+ more enjoyable.
Looks and performance
A nice improvement
The bump in RAM from the previous generation C2 helps this watch to perform as well as it looks. With three colors to choose from and two watch straps included in each box, it makes it a watch for almost anyone. The missing light sensor, speaker, and sleep tracking are a bummer. However, if those aren't super important to you, you'll be pleased with this watch.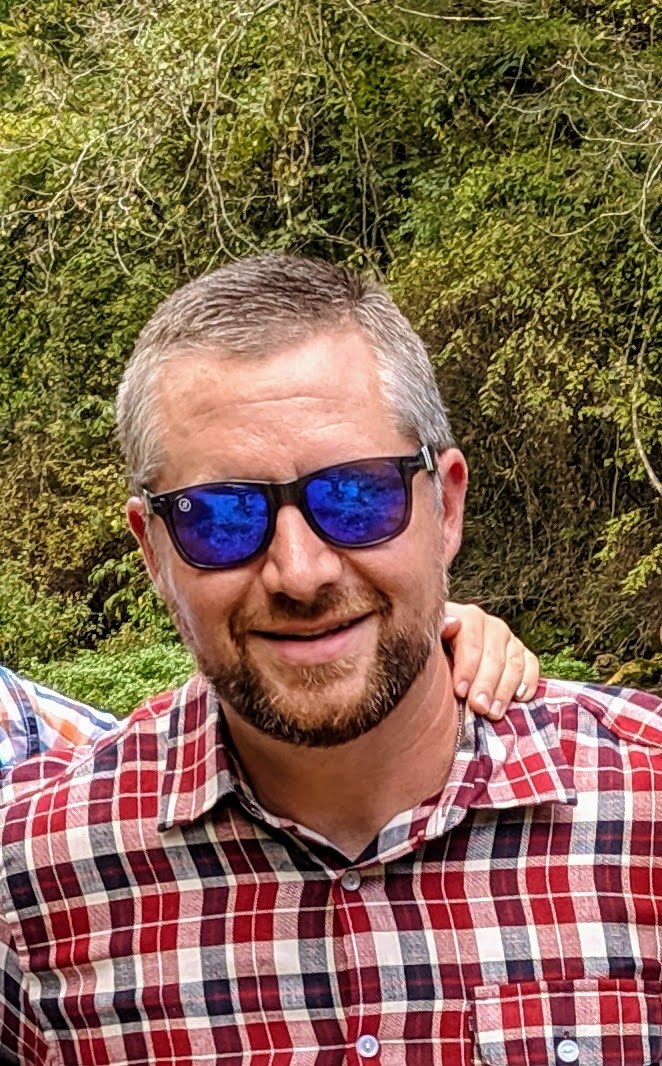 Chris Wedel is a fan of all things tech and gadgets. Living in rural Kansas with his wife and two young boys makes finding ways to get and stay online tricky. By utilizing his years of experience with the tech and mobile communications industries — success is assured. When not conquering connectivity challenges and testing new gadgets, he enjoys cruising a gravel road in his UTV with some good tunes.