Dry bags are like parchment paper or proprietary screwdriver bits. You might not think you need them around, but when you do require them, nothing else will get the job done quite as well. Dry bags come in handy when you're tubing, visiting a waterpark, camping in the rain, or taking a bubble bath, and right now you can pick up two Zttopo dry bags for only $3.99 with coupon code 50SOGMUE. That's 50% off the normal cost. Shipping is free with Amazon Prime.
No Moisture Allowed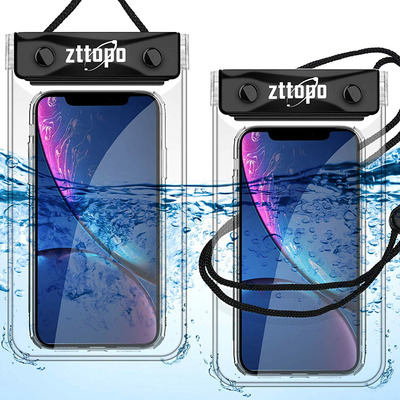 Peace of mind is priceless, but saving 50% never hurt anyone.
$3.99 $7.99 $4 off
These well-rated bags are IPX8 rated, meaning they're waterproof even when fully submerged. They'll protect your gear from water, dust, snow, dirt, sand, and goodness knows what else, making them essential for a beach trip or a skiing excursion. You'll still be able to use your phone while it's in the bag, too, though note that fingerprint sensor unlocking won't be an option. These bags are large enough that they can accommodate phones measuring 6.5 inches or less. Your purchase includes a one-year warranty.
More Black Friday deals:
We may earn a commission for purchases using our links. Learn more.