It's dangerous (and often illegal) to use your phone while driving, so don't. Instead of being the dope that totals your own or someone else's car, place your phone in some kind of holder like this car vent mount from Lamicall for hands-free calling, navigation, and audio controls. It drops down to just $5.49 when you clip the on-page coupon for $1 off and enter code NEWMOUNT during checkout at Amazon. That's almost half off and the lowest we've ever seen it go. If you don't have something like this in your vehicle already, you really ought to pick one up.
Affordable convenience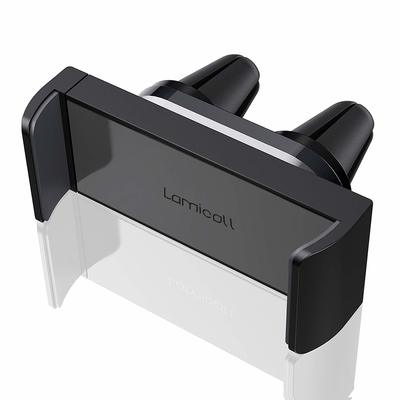 Lamicall Car Vent Phone Mount
At this price, it's a total no-brainer purchase if you want a convenient place to put your phone while getting directions, taking calls, or controlling music playback in your vehicle.
$5.49 $9.99 $5 off
The Lamicall mount is universal and works with pretty much all smartphones. It supports devices up to 3.3 inches in width and 0.4 inches in thickness which is plenty, even for the largest devices like the iPhone XS Max or Samsung Galaxy S10+. The retractable cradle will securely hold your phone and the padded inner surface protects your device from getting scratched. The mount can be rotated 360 degrees so you can use your phone in either portrait or landscape orientation. Its two padded clips securely grip your air vent to prevent the whole thing from bouncing off when you hit a pothole.
Lamicall backs its mount up with a lifetime warranty and existing users rate it highly so you're unlikely to have any problems. At $5 you can't really go wrong anyway.
We may earn a commission for purchases using our links. Learn more.