Top 6 things to do once you set up your new PlayStation 4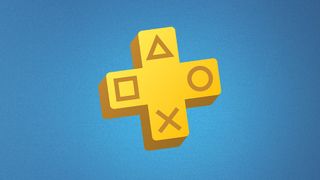 (Image credit: PlayStation)
So you got a brand spanking new PlayStation 4 and you couldn't be more excited. You have your gorgeous new console all set up and ready to go but the only problem is you don't know where to start. That's OK! The sheer volume of things you can do with your PlayStation 4 can be a little overwhelming. Let's take a look at a few of the cool things you can do with your sparkling new PS4.
Customization
Make that baby yours! There are quite a few ways that you can make your PS4 unique to you. You could pick up some accessories, or you can set up a custom theme which will give your dashboard a special look that's different from the default. You can also set up a custom profile picture. The ways in which you can tweak your PS4 gaming experience is nearly endless so get in there and explore the options!
Apps, apps, apps
Just like any modern day console, Sony has aimed to make the PlayStation 4 a one-stop shop for living room entertainment. One of the ways they work toward that goal is in the wide, wide world of apps. From movies and TV to sports and music, if it can be streamed you can probably do it on PlayStation 4. Go to the PlayStation Store, select "Apps" and start downloading to your heart's content.
Dive into some demos
A great way to taste test the options available to you in the world of games is to download some free demos. There is a whole litany of free demos available to you on the PlayStation Store, just select "Demos". It's just like wandering around in Costco but with far fewer people standing in the way and the free samples are games instead of summer sausages.
The power of Plus!
One thing you might want to consider is signing up for a PlayStation Plus account, which is Sony's paid subscription service similar to Xbox Live Gold. There are a few reasons to go ahead and take the plunge but one of the best is that nothing else will help you build a kick-butt game library like a Plus account. As a PlayStation Plus member, you will have exclusive access to great discounts and free games. What a beautiful modern world we live in!
Stream the dream
Speaking of beautiful modern worlds, there is no longer any reason to game in a vacuum. The ability to stream your gaming sessions is built right into the PS4. Streaming is no longer relegated to those that bought all sorts of specialized hardware and software. All you have to do is press a button! Simply press the share button on your controller, select Broadcast Gameplay, and then select the service of your choice. Once you're connected, you are ready to share your epic victories and crushing defeats with the viewing public.
The PlayStation app
There's no reason to leave the PlayStation experience when you're away from the house. Thanks to Sony's PlayStation app you can stay connected to the action from your Android or iOS device. It's actually a pretty well designed little app.
You can get notifications, status updates, and message friends but the best functionality is that while you sit at your desk at work you can use the app to purchase a game and have it download directly to your PS4. That way when you finally get home from a long day at the factory you can kick back and start a brand new game without any waiting involved.
Have fun with it!
There are all sorts of things you can do on your new PlayStation 4, these are just a few ideas on where to start. Personalize your PlayStation experiance as you see fit, but the most important thing of all is to have fun. Dive in and explore all that is possible, just don't forget to play a few games every now and then!
PlayStation Store Gift Card (From $10 at Amazon)
Not all themes are free, maybe your favorite costs a buck or two. The easiest way to pick up those paid themes and make this PS4 yours is with a PSN card. Add a little money to your account and feel the customization in your hands.
PlayStation Plus Membership ($25 at Amazon)
Got that hunger for more games? Pick up PlayStation Plus and get free games each month as well as well as access to demos and early access to new titles. On top of that PlayStation gives extra space for saves online for all those free games!
FIFINE USB Microphone ($22 at Amazon)
If think you might want to stream on that new PS4 but you aren't ready to jump in with a Yeti the FIFINE USB mic is a good place to start. It is a plug and play microphone so it is easy to use but has better sound quality than most headset mics.
Sign up for Black Friday email alerts!
Get the hottest deals available in your inbox plus news, reviews, opinion, analysis and more from the Android Central team.